Need A Plumber In Ahwatukee? We Can Help! Call Today. (480) 336-9235
Ahwatukee Foothills, Arizona Plumbing Services
We provide way more than drain and sewer services to Ahwatukee Foothills homes and businesses.  From drain cleaning and simple water heater repairs to complete re-piping plumbing services, we have your plumbing inspection, diagnosis, repair, and installation needs covered with same-day appointments and prompt 24/7 arrivals for emergencies.
Plumbing Repair, Replacement, Installation
We're a full-service general plumbing contractor, ready to meet all your plumbing needs.  Our additional services include the following repair, replacement, and installation services.
Backflow preventers
Faucets and sinks
Full repiping projects, including copper repiping and other pipe replacement
Garbage disposals
Gas lines
Sump pumps
Thawing frozen water pipes
Toilet repair and replacement
Sink installations
Sewer line replacements and much more…
Sewer or Drain Problems? We Can Help! Call Today. (480) 336-9235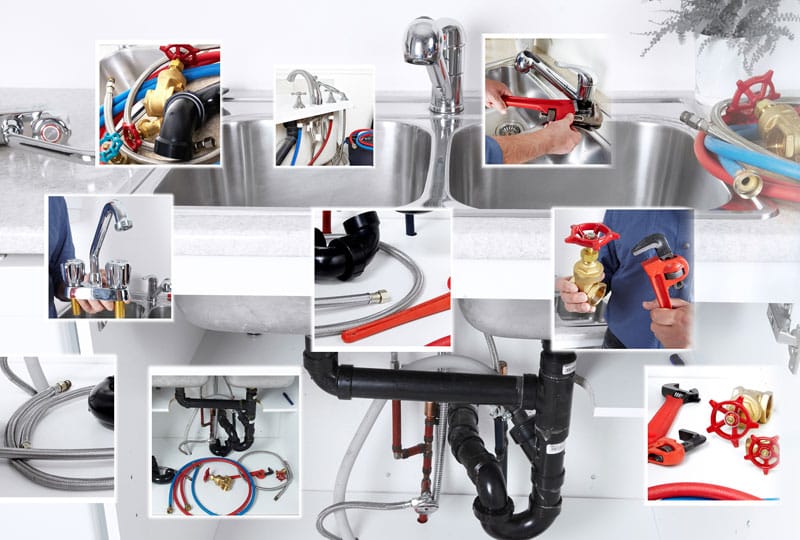 Drain and Sewer Services
We make use of the latest advances in drain cleaning and sewer cleaning to serve you better.  By going well beyond basic drain snaking we fix the toughest problems, for good.
Video camera pipe inspection lets us see the precise nature and location of roots, debris, and other blockages.  It also lets us determine the condition of sewer lines from inside your building all the way out to the Ahwatukee sewer main with no digging whatsoever.  While we're there we can make a DVD for you to look at yourself.
Hydro jetting uses powerful jets of high-pressure water to thoroughly clean the inside of pipes.  With nothing for grease and grime left to stick to it will be a long time before there's another clog or slow-drainage problem.  That makes hydro jetting particularly effective as part of a preventive maintenance program.
Trenchless Sewer Lines
Trenchless sewer replacement avoids the disruption and cost of digging a long trench in the yard, often tearing up driveway, walkways, and patios in the process.  Once we've both reviewed the in-pipe camera inspection video of the entire sewer line we'll be happy to discuss the pros and cons of a spot repair, traditional replacement, and trenchless replacement given your particular situation.
Plumbing Leaks
Likewise, we can go way beyond fixing a leaky faucet.  With the latest in electronic leak detection instruments and years of experience, we can go directly to the right location without making any unnecessary holes in your walls or floors.  That includes slab leaks hidden under flooring and several inches of the concrete slab foundation.  We're Ahwatukee's experts in slab leak repair and in dealing with frozen pipes.
Comprehensive Plumbing Services. Schedule An Appointment Now! (480) 336-9235
Water Heater Service
Our experts are ready to repair or replace any brand of the water heater.  With time-tested troubleshooting skills, we go straight to the problem without any unnecessary parts replacements.
We're also Ahwatukee's experts in tankless water heaters — installation, repair, and annual maintenance.  After a few questions about your hot water use and any planned additions or remodeling, we can discuss whether this proven time-, energy-, and water-saving technology are right for you.
And More
As a full-service plumbing contractor, we're ready to tackle any and all plumbing services, large and small.  That includes
backflow prevention installation, repair, and maintenance,
faucet, shower, sink, toilet, and tub repairs and replacements,
garbage disposal repair and replacements,
gas line repairs, upgrades, and new installations,
remodeling bath and kitchen plumbing, including changes in floor plans,
re-piping an area or a whole property,
sump pump installation, repair, and maintenance, and
water softener and whole-house filtration system repairs, maintenance, and installation.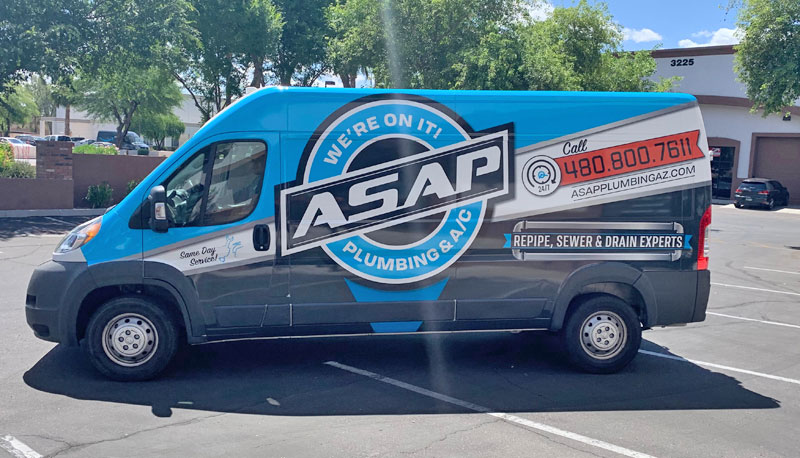 Why Choose ASAP?
Locally owned and operated for over 15 years, we provide personalized residential and commercial plumbing services.  Our expertise in diagnosis means fast, economical solutions and you'll get upfront pricing for your approval before repair or installation work starts.  We set high standards for ourselves, and we guarantee our workmanship together with your satisfaction.
You'll be glad to know that we don't have additional fee premiums for night and weekend work.  And you can always talk to a real plumber on the phone, anytime 24/7.