Water Quality Testing Services
It is no surprise that the water quality in Maricopa and surrounding counties is quite poor. We have some of the hardest water in the country. Water regulations mandate certain criteria to be met, but as the population grows, requirements fall. The primary disinfectant used after filtration from the city is chloramine, which can have a pungent smell. Luckily, ASAP Plumbing offers multiple water treatment options, as well as water quality testing. Keep in mind, if you are on a private well, water quality control is even less regulated.
Why Is Water Quality Testing Important for Private Wells?
Private wells are unregulated. It is up to the owner of the well to ensure that the water is safe for consumption. Unfortunately, private wells often become contaminated because of storm water runoff, leaking storage tanks, fertilizer use and failed septic tanks. Contaminants within well water can lead to a number of health issues, including both short- and long-term illnesses. According to the United States Department of Environmental Protection (EPA), the following contaminants are often found in well water:
Bacteria, viruses and other microorganisms
Fluoride
Heavy metals, such as lead, copper and arsenic
Nitrates from chemical fertilizers or human and animal waste
Organic chemicals
Radionuclides, such as radium and uranium
Do I Need Water Quality Testing Services If I Am on a Public Water System?
Although public water systems are regulated, it is always a good idea to get your water quality tested. The water in the valley metro area is very hard, containing calcium and magnesium in uncommonly high amounts. In addition to that, water in the valley can contain high levels of chloramine or other disinfectants.
$48
Water Quality Test + Whole Home Water Solution Proposal
Are your fixtures corroded? Do you have hard water spots and calcium build up?
• We'll thoroughly evaluate your water quality and/or filtration needs
• We will provide you with a comprehensive water analysis report
• We will present you with personalized solutions
• If we do the work, we'll waive the assessment charge!
•Residential Only
•Financing options available!
•100% Customer Satisfaction on Repairs & Installs
•NO Service Call Fees
Schedule Service
*Restrictions Apply. Call for Details. Present Coupon at Time of Service. Not Available to Combine with Other Offers. Offer valid during regular business hours only ( 7am- 5pm )
Need A Water Quality Testing? Call Now (480) 336-9235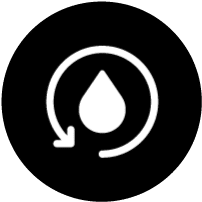 WATER FILTRATION SYSTEMS
Water purification systems remove additional contaminants. Some are designed to remove specific minerals and metals. Here are the main types to consider.
Sedimentation filters remove suspended solids.
Reverse Osmosis technologies use a special membrane that acts as a filter at the scale of molecules. This technology is mostly used in under-sink equipment for treatment of drinking and cooking water, with results as clean as any bottled product.
Activated and Catalytic Carbon filters use specially prepared charcoal-like materials. Their huge surface area binds a wide range of compounds so that they remove chlorine, chloramines, VOCs (volatile organic compounds such as solvents), pharmaceuticals, and pesticides. Removing chlorine can be especially helpful in the greater Phoenix area where hot weather forces utilities to use higher levels of chlorine to assure killing off any bacteria.
Contact Us
"*" indicates required fields
WHAT TO EXPECT FROM US
24/7 Availability
Plumbing emergencies don't keep office hours. This is why we are available 24 Hours a Day 7 Days a Week & available for same-day service! You're in safe hands from the moment you place that first call.
Professional Services
We're in the business of making customers by taking care of them. From our dispatchers to our on-site Plumber's, we'll talk you through and then walk you through the entire plumbing process. Transparency is key to us developing a long-term relationship with our customers.
Plumbing & Drain Experts
Repiping or leaking water heaters? Blocked drains or a skyrocketing water bill? ASAP Plumbing has accumulated many years of experience there's nothing we haven't dealt with before. Quality workmanship & premium parts is a promise that we deliver on.
No Sticker Shock
At ASAP Plumbing, our prices are always fair and honest. And our technicians make sure to discuss them up-front, you approve the price before we do the work. You can relax knowing you pay the same price no matter how long the job takes.
Knowledgeable Technicians
Our technicians are all highly-skilled and trained to handle nearly any plumbing problem. We only hire hard working and reliable professionals. We also use our plumbing knowledge to educate our customers as well!
Financing Available
Don't let plumbing repair costs stress you out! We offer a variety of payment options so you can pick what's best for you.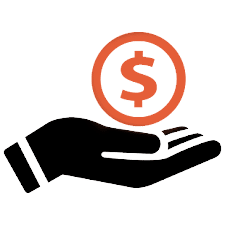 CHECK OUT OUR FINANCING PLANS
Don't let cost hold you back , we offer a number of financing options to help you. For a limited time receive 0% interest & NO PAYMENTS for 24 months