Affordable Hydrojet Drain and Sewer Cleaning Services
Do you need frequent drain cleaning? If it's a home or commercial kitchen sink, the odds are you have a problem with grease and grime build up. Hydro jetting can solve those drain and sewer problems for good. ASAP Plumbing provides affordable hydro jetting services to all Phoenix, Chandler, Gilbert Arizona and surrounding areas.
$250*
Hydro Jet Special
Are Your Drains acting up? Multiple clogged drains in your home? Time to get your sewer hydrojeted
•Residential Only
•Same Day Service
•Receive Free Camera Inspection
•Proper Access Required, ( ground level )
•100% Customer Satisfaction On Repairs/Installs
•NO Service Call Fees
Schedule Service
*Restrictions Apply. Call for Details. Present Coupon at Time of Service. Not Available to Combine with Other Offers. Offer valid during regular business hours only ( 7am- 5pm )
Our Powerful Hydro Jetters Will Clear The Toughest Clogs! (480) 336-9235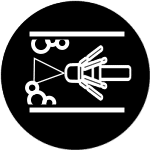 The Benefits of Hydro Jetting
Cabling (drain snaking) and rodding (using a solid rod to break through a clog) simply can't remove every last bit of build up. What remains readily captures more grease and debris. Done poorly regular drain and sewer cleaning only pokes a hole through the sludge, and that hole quickly becomes blocked again.
Hydro jetting is the only completely thorough way to remove every last bit of grease, hair, sludge, debris, and scale. It can even cut through tree roots 90% of the time, avoiding an expensive repair. With the insides of your pipes as smooth and clean as when they were new, you won't be having another disruptive clog any time soon. And you'll save money in the long run.
Other benefits of hydro jetting include restoring the full diameter of the lines for a return to the faster flow rates originally designed. And it's eco-friendly with no harsh chemicals
Contact Us
"*" indicates required fields
WHAT TO EXPECT FROM US
24/7 Availability
Plumbing emergencies don't keep office hours. This is why we are available 24 Hours a Day 7 Days a Week & available for same-day service! You're in safe hands from the moment you place that first call.
Professional Services
We're in the business of making customers by taking care of them. From our dispatchers to our on-site Plumber's, we'll talk you through and then walk you through the entire plumbing process. Transparency is key to us developing a long-term relationship with our customers.
Plumbing & Drain Experts
Repiping or leaking water heaters? Blocked drains or a skyrocketing water bill? ASAP Plumbing has accumulated many years of experience there's nothing we haven't dealt with before. Quality workmanship & premium parts is a promise that we deliver on.
No Sticker Shock
At ASAP Plumbing, our prices are always fair and honest. And our technicians make sure to discuss them up-front, you approve the price before we do the work. You can relax knowing you pay the same price no matter how long the job takes.
Knowledgeable Technicians
Our technicians are all highly-skilled and trained to handle nearly any plumbing problem. We only hire hard working and reliable professionals. We also use our plumbing knowledge to educate our customers as well!
Financing Available
Don't let plumbing repair costs stress you out! We offer a variety of payment options so you can pick what's best for you.
Drain Cleaning Is Our Specialty. Schedule An Appointment Now! (480) 336-9235
Our Plumbing Service
We're the local sewer and drain jetting experts, fully trained and with premium state-of-the-art equipment and workmanship. Our expertise and efficient procedures keep our rates economical for residential as well as restaurant drain and sewer services.
When water jetting is the best route forward, and with your approval, we start with a video camera pipe inspection. That way we know exactly what to expect and assures that your pipes are in good condition and suitable for jetting. After clearing any major obstructions we'll push the jetting head down to the far end of the line (where it meets the city sewer system) then pull it back towards the building, scouring the line clean as we go. That way grease, grime, and debris can freely flow into the city sewer. With a clean-out access, there's absolutely no digging.
We also provide scheduled preventive cleaning. It's a critical part of restaurant plumbing services, and we recommend it for any commercial establishment that handles food. Depending on the facility, the frequency can range from once a year to every 3 months. That gets rid of existing accumulations before they cause trouble, and the thoroughly clean pipe walls inhibit future accumulation.