24-Hour Commercial Plumbing Services
Every business needs a commercial plumbing service that combines technical expertise, quality workmanship, and competitive rates. That's exactly what our plumbing company delivers, whether your needs are for commercial drain cleaning, water heater repair, or leak detection and repair. Our commercial plumbing specialists provide fast, thorough, and accurate diagnoses, give you an accurate estimate and then complete the job. They're extensively trained and experienced in the size, scope, and complexity of commercial plumbing repairs as well as its unique fixtures and code requirements. ASAP Plumbing provides affordable commercial plumbing services to all Phoenix, Chandler, Gilbert, Arizona and surrounding areas. Schedule an appointment today.
As a full-service plumbing contractor, we provide a full range of commercial plumbing services.
Backflow testing
Commercial water heater upgrades
Flush valve adjustment and repair
General plumbing repairs
Backflow Valves
Ball Valves
Commercial Garbage Disposals
Commercial-Grade Fixtures
Flush Valves
Gas Piping
Grease Traps
Water Fountains
Water Heaters
Water Softeners
Hydro jet service for stubborn drain, sewer, and storm drain lines
Correcting city code violations
Repiping supply, sewer, and gas lines
Tenant improvements and remodels
Video camera pipe inspections
Contact Us
"*" indicates required fields
Need A Commercial Plumber? 24/7 Immediate Response (480) 336-9235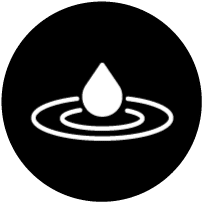 EMERGENCY COMMERCIAL PLUMBING REPAIRS
We understand that many businesses stay open late, and those that don't need to be fully ready for the next day. So we're ready to roll 24/7 to keep business owner and tenant disruptions as well as downtime to a minimum. Our most frequently called for emergency services include
Drain cleaning and hydro-jetting for backups,
Grease trap cleaning and repair,
Leak detection and repair, and
Water heater repairs.
SCHEDULED MAINTENANCE PLANS
Don't wait until a problem interrupts your operations. And don't let a small issue grow into a major repair, a premature replacement, or a catastrophic failure. Our preventive maintenance plans are actually the most essential of all our commercial plumbing services. We tailor plans to each facility and business schedule, and typically include visual inspection, pressure testing for leaks, pre-emptive drain and sewer cleaning, and water heater drain-and-flush.
Schedule An Appointment Now! (480) 336-9235
ASAP Plumbing & AC
In short, our expert commercial plumbers are ready for everything from routine drain cleaning services to major re-pipes and remodels. With our licensed master plumbers that include gas pipes and sewer lines. Fully licensed and insured, we've been in business for over 15 years. We're always up to date on the latest low-disruption technologies and guarantee our labor 100%