Cured In Place Pipe Lining (CIPP)
Occasional plumbing problems are inevitable. Water and sewer lines develop leaks due to a number of factors, including age, defective materials, and tree roots. When the problems are severe enough, the lines may have to be replaced. In the past, that meant digging up landscaping in order to replace the old line with a new one. However, ASAP Plumbing has the ability to restore a water or sewer line through a process known as cured-in-place pipe lining (CIPP). ASAP Plumbing provides affordable Cured in Place Pipe Lining (CIPP) services to all Tempe, Phoenix, Chandler, Gilbert Arizona, and surrounding areas.
What Is Cured in Place Pipe Lining (CIPP)?
CIPP is a relatively new process that can be used to line the interior of a water or sewer pipe. This restores the integrity of the pipe and gives it new life. The process works by inserting a special liner into the pipe. Once the liner is in place, it is inflated to match the diameter of the old pipe and is then cured in place. The end result is a rigid, seamless waterproof liner that can be thought of as a new pipe within the old pipe. ASAP Plumbing provides affordable Cured in Place Pipe Lining (CIPP) services to all Tempe, Phoenix, Chandler, Gilbert Arizona, and surrounding areas.
What Are the Advantages of CIPP?
The most obvious advantage of CIPP is that a water or sewer line can be given new life without having to be replaced. This process is much less expensive than traditional trenching methods. In addition to keeping the cost low, it also protects the environment. CIPP does not require excavation, which means that your landscaping will not be harmed. The CIPP process also prevents damage to hard surfaces like sidewalks and driveways. Another advantage to CIPP is that the continuous liner has no seams or joints that can leak.
Summary
If you have a water or sewer line that is in need of repair or replacement, contact us before making a commitment to replace it. We will be happy to send a technician to your home to see if your line is a candidate for CIPP. If we determine that it is, we can save you a lot of money and prevent damage to your landscaping. We will also be glad to provide you with a free estimate.
Contact Us
"*" indicates required fields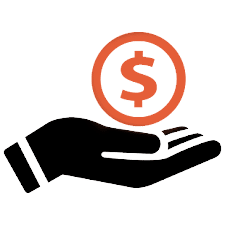 CHECK OUT OUR FINANCING PLANS
Don't let cost hold you back , we offer a number of financing options to help you. For a limited time receive 0% interest & NO PAYMENTS for 24 months
WHAT TO EXPECT FROM US
24/7 Availability
Plumbing emergencies don't keep office hours. This is why we are available 24 Hours a Day 7 Days a Week & available for same-day service! You're in safe hands from the moment you place that first call.
Professional Services
We're in the business of making customers by taking care of them. From our dispatchers to our on-site Plumber's, we'll talk you through and then walk you through the entire plumbing process. Transparency is key to us developing a long-term relationship with our customers.
Plumbing & Drain Experts
Repiping or leaking water heaters? Blocked drains or a skyrocketing water bill? ASAP Plumbing has accumulated many years of experience there's nothing we haven't dealt with before. Quality workmanship & premium parts is a promise that we deliver on.
No Sticker Shock
At ASAP Plumbing, our prices are always fair and honest. And our technicians make sure to discuss them up-front, you approve the price before we do the work. You can relax knowing you pay the same price no matter how long the job takes.
Knowledgeable Technicians
Our technicians are all highly-skilled and trained to handle nearly any plumbing problem. We only hire hard working and reliable professionals. We also use our plumbing knowledge to educate our customers as well!
Financing Available
Don't let plumbing repair costs stress you out! We offer a variety of payment options so you can pick what's best for you.