Need Immediate Sewer Repair or Replacement? Contact Us Today for Expert Same-Day Service. Get Your Sewer Fixed and Diagnosed Quickly – Call Now!
Locally Owned & Operated – Experience Honest, Upfront Pricing Without Surprises. Offering Customized Solutions Tailored to Your Needs.

Prompt and Professional Sewer Line Repair and Replacement in Phoenix, AZ
Facing a damaged sewer line demands immediate and expert attention. In Phoenix, Arizona, our team at ASAP Plumbing is fully equipped to handle such emergencies with a rapid 60-minute response, available any time. No issue is too challenging for our skilled sewer line repair and installation crew. Be it a grease blockage, severe root intrusion, or a collapsed pipe, we've got the expertise to tackle it all. Even in the most severe cases, our advanced techniques like trenchless pipe bursting and sewer lining can often circumvent the need for extensive, disruptive digging. Offering affordable sewer line services across Phoenix, Chandler, Gilbert, and the surrounding areas, ASAP Plumbing is your dependable choice. Contact us today to schedule your appointment and ensure the integrity of your sewer lines.

Sewer Line Repair & Replace Services in Tempe, Arizona
If a straightforward approach doesn't quickly resolve the problem, we have state-of-the-art in-pipe video inspection cameras so there's no guesswork and no unnecessary steps. That saves time and money, and potentially a big disruption. And you can have a look to see for yourself.
Various types of clogs — tree roots, some other foreign object, or sludge buildup — can usually be cleared inexpensively. But if there's a leak or an otherwise damaged line the sewer pipe will need to be repaired or replaced. Common causes and problems include the following.
Comprehensive Diagnosis: Using state-of-the-art equipment, we quickly identify the root cause of the problem to address it effectively.
Repairs: From minor fixes to major repairs, we ensure your sewer line is restored to optimal condition.
Replacements: If your sewer line is beyond repair, we provide efficient and durable replacement solutions tailored to your needs.
If there's only a short section of damaged sewer line and the rest of the pipe is in good condition we can perform a spot repair. That involves digging a small area to gain access to the underground pipe, then replacing the old pipe just that section.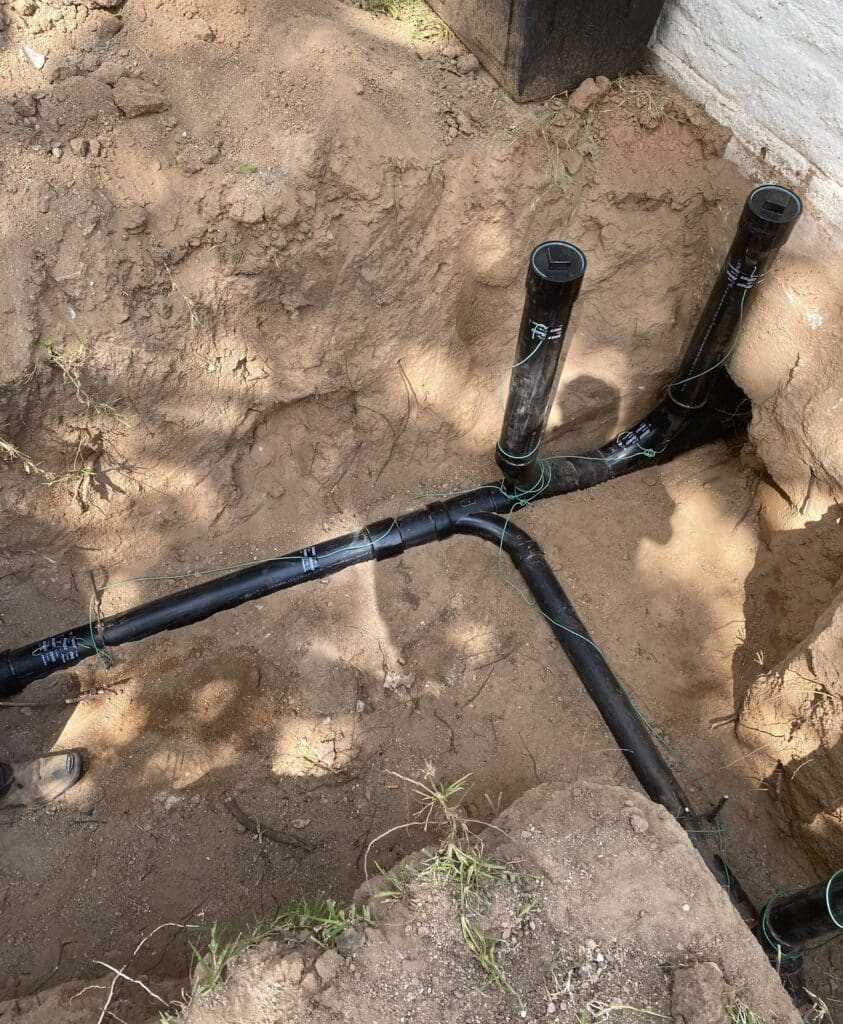 Common Sewer Challenges:
Corrosion: Especially prevalent in galvanized and cast iron pipes, corrosion can reduce flow and potentially lead to leaks.
Pipe Collapse: Older pipes, such as clay tiles, are prone to collapsing due to external pressures and earth movement.
Breaks and Cracks: Caused by natural earth movements or wear and tear, cracks can be a significant concern for any sewer line.
Belly in Line: A sag or "belly" can result from improper installation or earth movement, leading to sludge accumulation and frequent backups.
Why Choose ASAP Plumbing for Sewer Line Repairs:
Rapid Response Time: Plumbing emergencies wait for no one. That's why we guarantee a 60-minute response time, ensuring you get the immediate assistance you require.
Expertise in Complex Challenges: Whether it's a stubborn grease blockage, a substantial root intrusion, or even a fully collapsed sewer pipe, our team is equipped with the knowledge and tools to handle it.
Innovative Solutions: Traditional sewer repair methods can be disruptive, requiring large trenches that ruin your landscaping. At ASAP Plumbing, we often employ trenchless techniques like pipe bursting and sewer lining to fix issues without tearing up your property.
Superior Sewer Solutions by ASAP Plumbing
The backbone of a functional plumbing system lies in its sewer line. While minor clogs might be a common household issue, more significant challenges require expertise. At ASAP Plumbing, we specialize in all things related to sewers, ensuring your home remains problem-free.
Innovative Diagnostics:
Gone are the days of guesswork. With our state-of-the-art in-pipe video inspection cameras, we can pinpoint the exact issue plaguing your sewer lines. This approach not only saves valuable time but also ensures you only pay for necessary services. And, if you're curious about what's going on, you can see for yourself!
Sewer Line Repairs: For minor damages, we can carry out spot repairs, ensuring minimal disruption and a cost-effective solution.
Sewer Line Replacement: If your sewer line is outdated or extensively damaged, our recommendation might lean towards a complete replacement. This approach often proves to be economical in the long run, ensuring you don't face frequent repairs.
We've been serving Maricopa County residents since 2014
No surprises, you approve the price before we do the work
We are Licensed & Insured
20+ years of repipe and plumbing experience
Great Service, Professional & Courteous!

Get your free, personalized, no obligation quote.
ASAP Plumbing Pros are trained to diagnose and treat all types of pest problems. Because every home is different, they work with you to design a unique program for your situation.
"*" indicates required fields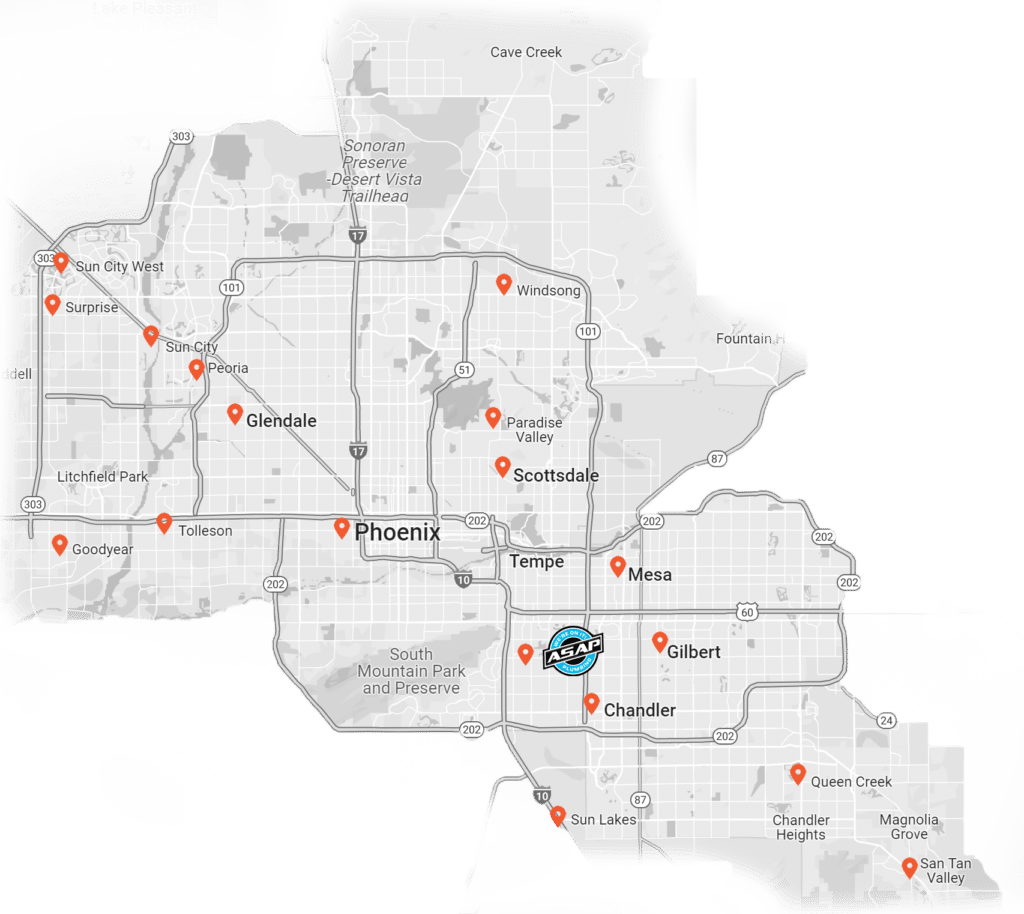 Trenchless Sewer Repair & Replacement
Fortunately replacing the entire line no longer necessarily means the major expense and disruption of digging up the old line. Trenchless sewer repair can take care of a hard-to-reach location and even replace the entire line from just one or two relatively small holes. There are two main methods to avoid the expense of digging as well as major sidewalk and driveway repairs. They also preserve well-established landscaping.
Trenchless pipe bursting sends a "head" down the line that burst the old pipe part.  That makes room and establishes the path for pulling through a single length of a somewhat flexible line.  The new materials have been proven to be long-lasting and root-resistant, and there are no joints to shift and open up.
Trenchless pipe lining reinforces a section of pipe or creates a long seamless pipe inside the existing pipe.  Pipelining works by pulling in a resin-soaked glass fabric then letting that resin cure in place to create a new pipe.
By choosing premium manufacturers both methods can have expected lifetimes as long as 50 years or more.
WHY WORK WITH US
LOCAL & RELIABLE
Your home deserves the best! Our commitment to our customers is to provide the highest level of service on every single call. Quality workmanship & premium parts is a promise we deliver on.

Complimentary, No-Pressure Estimates
Don't worry about costs for seeking advice or a second opinion. We offer completely free estimates, ensuring you can make your decisions without any financial obligation.

Clear and Transparent Pricing
Get a detailed & easy-to-understand breakdown of our services, empowering you to make well-informed choices about the services you require.

Skilled and Reliable Plumbing Professionals
Rely on our local technicians, each professionally trained, licensed, & insured, for consistent and trustworthy service. Enroll & Receive Up To 15% Saving On All Plumbing Repairs. Savings All Year Round.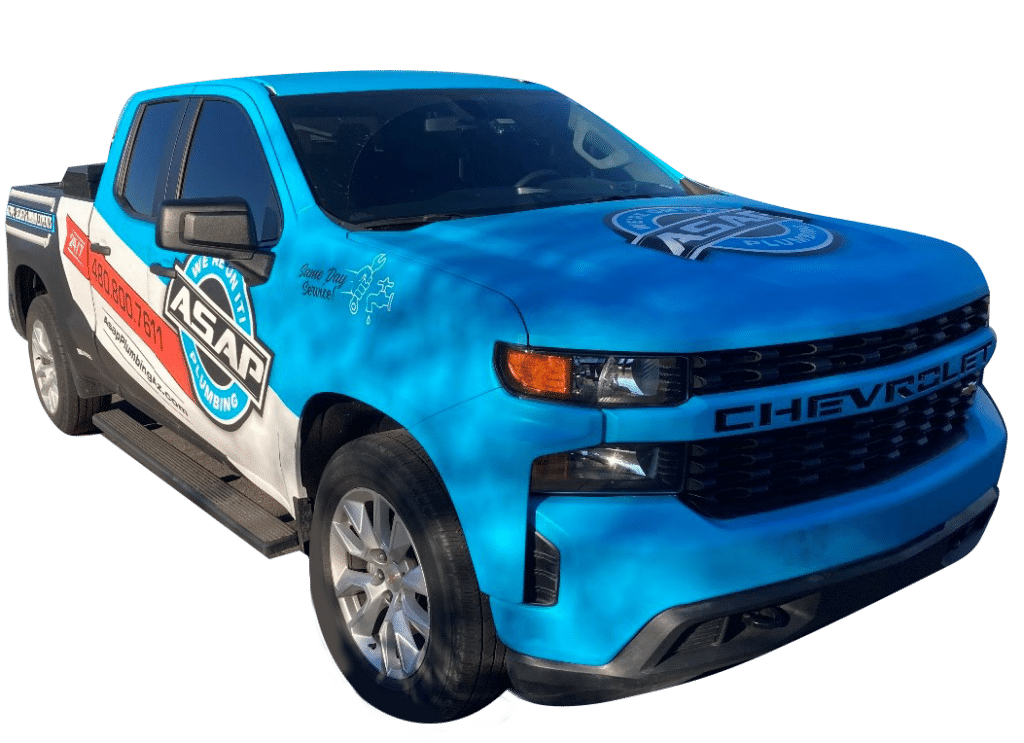 AROUND-THE-CLOCK EMERGENCY PLUMBING SUPPORT.
Anytime, Any Day – We're On It!
Ready for a Hassle-Free Plumbing Experience?
Don't wait for minor issues to become major headaches. Trust ASAP Plumbing for all your plumbing repairs and installations. Contact us today and experience unparalleled service quality. Call us 480.336.9235
Frequent Asked Questions
What are the signs that my sewer line may need repair or replacement?
Signs that your sewer line may need attention include frequent backups or clogs, a noticeable sewage odor in or around your home, unusually lush patches of grass in your yard, sinkholes or indents in your lawn, and persistent rodent or insect infestations.
What are the common causes of sewer line damage?
Sewer lines can be damaged due to several factors, including tree root intrusion, corrosion or deterioration of older pipes, shifting soil causing pipes to break or collapse, buildup of grease or other waste, and extreme temperature changes.
How do professionals repair or replace a sewer line?
There are several methods for sewer line repair and replacement. Traditional methods involve excavating the old pipes and replacing them with new ones. Trenchless methods, like pipe bursting or pipe lining, require less excavation and can be less disruptive. The choice of method depends on the extent of the damage, the condition of the pipes, and the surrounding landscape.
Is sewer line repair or replacement covered by homeowners insurance?
Coverage for sewer line repair or replacement varies by insurance policy. Some policies may cover damages if they are sudden and accidental, while others may exclude sewer line issues altogether. It's important to review your policy or speak with your insurance provider to understand your coverage. Additionally, some municipalities or utility companies may offer insurance or warranty programs for sewer lines.