Expert Sewer Line Repair and Replacement
When you have a damaged sewer line you want it fixed right, and right away. We have what it takes, and are ready with a 60-minute response, any time of the day or night. There's no problem too tough for our sewer line repair and installation team — whether a grease blockage, a major root intrusion, or a collapsed sewer pipe. Even with the worst problems, we can often avoid the disruption and expense of extensive digging with trenchless pipe bursting and trenchless sewer lining. ASAP Plumbing provides affordable sewer line services to all Phoenix, Chandler, Gilbert, Arizona and surrounding areas. Schedule an appointment today.
Sewer Line Repairs
If there's only a short section of damaged sewer line and the rest of the pipe is in good condition we can perform a spot repair. That involves digging a small area to gain access to the underground pipe, then replacing the old pipe just that section.
Sewer Line Replacement
If the sewer pipe is generally in poor condition or particularly old, replacing the entire line is usually the most cost-effective option in the long run. Even if your home or commercial building is relatively new the contractor may have used an older already existing sewer line. That means corrosion and the earth have had plenty of time to cause problems, and materials later found by the plumbing industry to be inferior may have been used.
Roots In The Sewer Line? We Can Help! Call Today. (480) 336-9235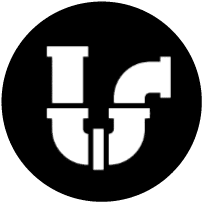 Our Sewer Services
If a straightforward approach doesn't quickly resolve the problem, we have state-of-the-art in-pipe video inspection cameras so there's no guesswork and no unnecessary steps. That saves time and money, and potentially a big disruption. And you can have a look to see for yourself.
Various types of clogs — tree roots, some other foreign object, or sludge buildup — can usually be cleared inexpensively. But if there's a leak or an otherwise damaged line the sewer pipe will need to be repaired or replaced. Common causes and problems include the following.
Corrosion creates roughness that reduces flow, catches grease and debris, and may eventually lead to a leak. Galvanized and cast iron pipes are especially prone to corrosion.
Older clay tile and other types may collapse due to earth movement or the weight of heavy equipment above it.
Cracks, breaks open joints, and offset joints can occur in just about every type of older sewer lines. These problems also result from earth movements such as settling, erosion, and earthquakes.
Earth movement or poor installation can also lead to a dip, or "belly," in the line. Since sewage and drains flow by gravity, that low point accumulates sludge that causes frequent backups.
Contact Us
"*" indicates required fields
Sewer Lines Is Our Specialty. Schedule An Appointment Now! (480) 336-9235
TRENCHLESS SEWER REPAIR AND REPLACEMENT
Fortunately replacing the entire line no longer necessarily means the major expense and disruption of digging up the old line. Trenchless sewer repair can take care of a hard-to-reach location and even replace the entire line from just one or two relatively small holes. There are two main methods to avoid the expense of digging as well as major sidewalk and driveway repairs. They also preserve well-established landscaping.
Trenchless pipe bursting sends a "head" down the line that burst the old pipe part. That makes room and establishes the path for pulling through a single length of a somewhat flexible line. The new materials have been proven to be long-lasting and root-resistant, and there are no joints to shift and open up.
Trenchless pipe lining reinforces a section of pipe or creates a long seamless pipe inside the existing pipe. Pipelining works by pulling in a resin-soaked glass fabric then letting that resin cure in place to create a new pipe.
By choosing premium manufacturers both methods can have expected lifetimes as long as 50 years or more.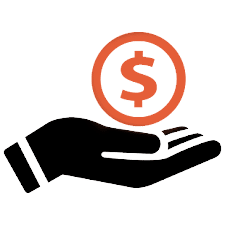 CHECK OUT OUR FINANCING PLANS
Don't let cost hold you back , we offer a number of financing options to help you. For a limited time receive 0% interest & NO PAYMENTS for 24 months
ASAP Plumbing
We're ready 24 hours a day. When you choose ASAP for sewer line repair and installation plumbing services you can rest assured that all work will be completed in a timely manner with top-quality materials and exceptional workmanship. That assures you of superior long-lasting results. We're properly licensed for sanitary sewer work, and our experts will consult with you to determine the best route forward. You'll receive a detailed estimate or fixed price, at highly competitive rates, before work begins.