Welcome to ASAP Plumbing!
Embarked on its journey in 2014, ASAP Plumbing stands as a testament to the vision and determination of a dynamic 28-year-old who sought to redefine the plumbing industry. After a robust 15-year tenure in the field, our founder, Nick, recognized the call to establish a venture that reflected his extensive expertise and profound passion for plumbing. The inception of ASAP Plumbing Services in the summer of 2014 marked the beginning of an era dedicated to excellence in sewer repair, drain services, and re-piping.
At the heart of ASAP's progressive trajectory is Nick's unwavering love for the craft, an insatiable appetite for learning, and a steadfast commitment to growth. His dedication not only fuels our company's success but also ensures the highest standards of workmanship and customer service. Despite the expansion and the formation of an exceptional team, Nick remains deeply involved in the daily operations, often seen running calls and engaging with customers. To those who know him well, it's evident that plumbing isn't just a profession for Nick; it's his calling and his continuous quest to provide impeccable plumbing solutions.
We appreciate you stopping by our page! While we wouldn't wish plumbing woes on anyone, we are here to offer unparalleled service and solutions should the need arise. Choose ASAP Plumbing – where excellence and efficiency converge.
Core Values at ASAP Plumbing
At ASAP Plumbing, we are not just about fixing pipes and leaks; we are about ensuring an experience that embodies excellence and empathy from start to finish. Our core values reflect our dedication to providing amazing service, which begins the moment we answer your call and extends through every interaction and service we provide.
Customer-Centric Service: Our customers are the heart of our business. You will always receive top-notch service, characterized by our attentive response, punctual and respectful presence in your home, and your complete satisfaction with the work we deliver. We believe in honesty and integrity, which means we will never sell you anything you don't genuinely need. We are guided by a genuine care for your situation, recognizing that a call to us often means something in your home needs urgent attention. Our goal is to provide you with a worry-free solution and peace of mind.
Professionalism and Empathy: Our employees and technicians are not just skilled professionals; they are empathetic service providers who understand the stress that plumbing issues can cause. We are continually seeking ways to refine our services and pay attention to even the smallest details.
Transparent Communication: We believe in fostering trust right from the outset. That's why we use text messaging with our employee's profiles, ensuring you know exactly who will be arriving at your home. This initiative is part of our commitment to make you feel comfortable and secure, knowing that no strangers are entering your space.
A Happy, Professional Team: We take immense pride in nurturing a work environment that is not only professional but genuinely happy. Our team is eager to assist you every step of the way, and their dedication is reflected in the quality of their work and their respectful interaction with you.
Unmatched Experience: We are confident that the experience we offer at ASAP Plumbing is unparalleled. We invite you to reach out to us and witness firsthand the exceptional service that our team is eager to provide. When you choose ASAP Plumbing, you're not just choosing a service; you're choosing a partner dedicated to bringing you comfort, safety, and satisfaction.
Our Commitment to Your Satisfaction: The ASAP Plumbing Guarantee
At ASAP Plumbing, your satisfaction isn't just an expectation; it's our number one priority. Our guarantee to you is built on the pillars of professionalism, transparency, and unwavering quality. Here's what you can expect when you choose us:
Certified Excellence: Our plumbers aren't just skilled; they are certified professionals with valuable experience, ensuring the highest standard of work.
Punctuality and Convenience: We respect your time. Our team arrives on schedule and at a time that's convenient for you, ensuring minimal disruption to your routine.
Transparent Pricing: With ASAP Plumbing, there are no surprises. We never charge an overtime rate and don't add extra fees for evenings and weekends. You'll receive an up-front written estimate before any work begins.
Clear Communication: We believe in making informed decisions. Our experts will fully explain the suggested work, ensuring you understand and are comfortable with the process.
Efficiency: Our trucks are fully stocked, enabling us to complete most jobs on the same day, saving you time and hassle.
Respect for Your Home: Your home is your sanctuary, and we treat it with the utmost respect. We protect your space during the job and ensure a thorough clean-up after.
Comprehensive Service: We offer an optional free whole-home plumbing inspection, providing a comprehensive assessment of your plumbing needs.
Unmatched Quality: Every project we undertake is a testament to our commitment to quality. We don't just aim to meet your expectations; we strive to exceed them.
Follow-Up: Your satisfaction is a continuous journey. We follow up with you post-service to ensure you're completely happy with the results.
Trust and Safety: Your trust is paramount. We conduct background checks and drug tests on all of our technicians, ensuring your safety and peace of mind.
Ethical Practices: We adhere to fair and ethical business practices, reflecting our commitment to integrity and excellence.
At ASAP Plumbing, we don't just fix problems; we provide solutions. Your satisfaction is our guarantee, and our team is dedicated to making your experience with us seamless, satisfactory, and superior.
OUR MISSION
ASAP Plumbing is a company that is dedicated to providing all customers with quality plumbing work that leaves you with satisfying results. Our mission is to keep customers free of harmful plumbing problems and provide them with lasting plumbing services they can count on all year long. We serve residential customers in the Phoenix, AZ area with timely service that is backed by our friendly and respectful Plumber's.

Our team understands how stressful it can be when choosing a plumber, especially if you have an immediate plumbing situation. At ASAP Plumbing, we make sure to communicate with you throughout every step of the service process in order to make you comfortable and provide a solution that stays within your budget. If you are interested in learning more about our company, services, or would like to schedule an appointment, contact our team today.

We promise that once you let us solve your plumbing problems, you'll use us for life!


We've been serving Maricopa County residents since 2014
No surprises, you approve the price before we do the work
We are Licensed & Insured
20+ years of repipe and plumbing experience
Great Service, Professional & Courteous!


FIVE REASONS TO CHOOSE ASAP
1
REPUTATION
---
The Plumbing industry is filled with uneducated, uninformed, and sometimes downright unscrupulous companies. ASAP Plumbing retains one of the best reputations in Valley . Our reputation insures that you can trust our company to provide you with the most outstanding service experience ever, guaranteed!
2
EXPERIENCE
---
ASAP Plumbing has an accumulative 40+ years experience in plumbing service. We're experienced in all types of water treatment, water line re-pipes, drain cleaning, trenchless sewer repairs, tankless water heater installation and maintenance, and so much more. This ensures that we can tackle any residential service issue that comes our way.
3
EDUCATION
---
ASAP Plumbing has many technicians varying from apprentices, to master plumbers. We also have certified specialists in new age technologies such as Epoxy Pipe Lining. We ensure that our technicians are trained in all of the new technologies that are coming out in recent years.
4
SYSTEMS
---
At ASAP Plumbing we use state of the art equipment ranging from basic plumbing tools, all the way to state of the art equipment. Equipment such as Pro Press, Mega Press, Trenchless Epoxy Pipe lining, Pipe Bursting, Etc. Our tools and equipment allow us to not only perform standard plumbing work expected from any company, but it allows us to go above and beyond to minimize invasive repairs when needed for your plumbing systems.
5
GUARANTEE:
---
If you are not completely satisfied with the service experience you receive from our company, we will rush back to your location at no charge or obligation to make things right.
WHY WORK WITH US
LOCAL & RELIABLE
Your home deserves the best! Our commitment to our customers is to provide the highest level of service on every single call. Quality workmanship & premium parts is a promise we deliver on.

Complimentary, No-Pressure Estimates
Don't worry about costs for seeking advice or a second opinion. We offer completely free estimates, ensuring you can make your decisions without any financial obligation.

Clear and Transparent Pricing
Get a detailed & easy-to-understand breakdown of our services, empowering you to make well-informed choices about the services you require.

Skilled and Reliable Plumbing Professionals
Rely on our local technicians, each professionally trained, licensed, & insured, for consistent and trustworthy service. Enroll & Receive Up To 15% Saving On All Plumbing Repairs. Savings All Year Round.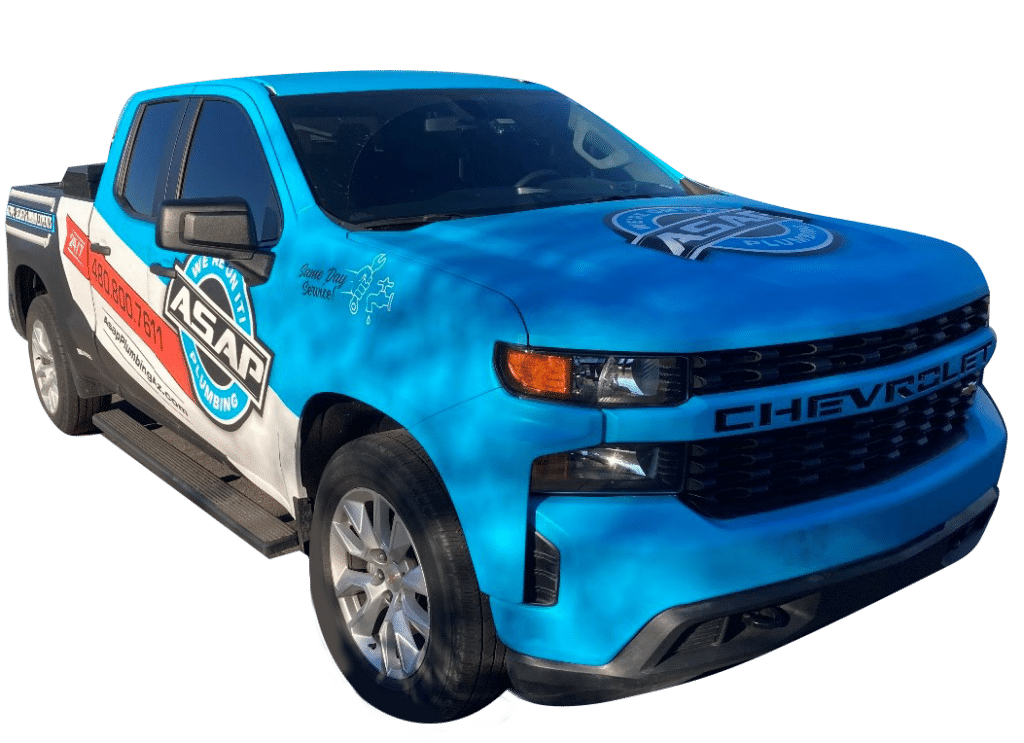 AROUND-THE-CLOCK EMERGENCY PLUMBING SUPPORT.
Anytime, Any Day – We're On It!
Get your free, personalized, no obligation quote.
ASAP Plumbing Pros are trained to diagnose and treat all types of pest problems. Because every home is different, they work with you to design a unique program for your situation.
"*" indicates required fields