ASAP MEMBERSHIP BENEFITS
Relax
We'll contact you! As an ASAP member, we make your equipment our top priority. We'll contact you to schedule your visit, so you don't have to worry about it.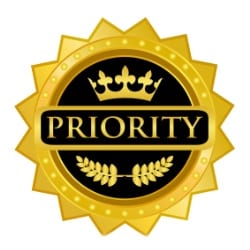 Priority Service
As an ASAP member, you are our number one concern, so you jump to the head of the line when you call. Your job will be scheduled as priority; for either routine or emergency calls.
Inflation Protection
With an automatic monthly draft, there is no price increase for up to five years.
100% Satisfaction Guarantee
We promise your complete satisfaction Guaranteed! If you are not fully satisfied, let us know, and we'll make it right or you don't pay.
Ongoing Safety Inspections
Your peace of mind is our goal. We will assess your home's plumbing system to ensure it's in a safe operating condition. You'll receive a detailed report of the results, and we'll explain any concerns. We'll alert you potential emergencies before they become disruptive problems. We'll even call to schedule your appointments for your convenience.
15% Discount
You will receive a 15% off the bottom line for our plumbing, and 10% off heating and cooling service related repairs for as long as ASAP agreement is in effect. Some exclusions apply, including the dispatch fee, system replacements, water heaters, and drain lines.
Performance Tune-ups
Recommended by manufacturers and utility providers alike, regularly scheduled service may reduce breakdown by as much as 95% and lower utility bills by 30%. This plan covers both spring and fall HVAC maintenance checks per system, during the off-peak season.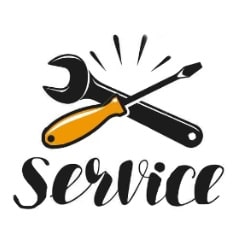 Service Guarantee On Repairs
We proudly extend to all our Ultimate Saving Agreement customers a full 2 year guarantee on any heating/cooling repair and a 5 year guarantee on any plumbing repair we make, from the date of the repair.
ASAP SERVICES OPTIONS
Plumbing
Complete Inspection of all Plumbing Systems

Perform Leak Check Throughout Your Home

Water Main Check

Flush Water Heater

Check All Drains & Water Lines

Emergency Shut-Off Valves Inspected

Tag Valves for Emergency Shut Offs

Check All Valves & Plumbing

Appliance Connections Inspected

Check Hose Faucets

Inspect Water Heater

Check Any Visible Pipes for Corrosion
Your Club Membership guarantees appointments provides valuable services and discounts on repairs. You are guaranteed that your repair is "Fixed Right or It's FREE." Regular service of your equipment can save you thousands of dollars over the long haul in energy costs. In fact, as much as 30% per year! Additionally, regular service may extend the life of your system. Your membership may pay for itself year after year. You have become a preferred client. You can expect our highly trained and competent technicians to become compeltely familiar with you and your air conditioning and heating equipment. Your membership is transferrable either to the buyer of your current home or to your new home within our coverage area. Our repairs are "Fixed Right or It's FREE," if you are not 100% satisfied with our service.