Preventative Maintenance Program
A simple, inexpensive way to keep your home's plumbing running efficiently and safely, and reduce the risk of costly repairs with our maintenance plan. ASAP Plumbing is dedicated to providing all customers with quality plumbing work that leaves you with satisfying results. Our mission is to keep customers free of harmful plumbing problems and provide them with lasting plumbing services they can count.
ASAP CARE PLAN
FOR YOUR HOME
*Minimum 12-month membership contract. Cancellation before the end of 12 months requires balance payment.
Membership Benefits
10% Off Future Services
Priority Scheduling
No Services Fee
Annual Water Heater Flush
5% Off Family & Friends
Triple Labor Warranty
Annual Plumbing Inspection
Free Video Inspection on Sewer Line
Membership Overview:
Your service agreement provides additional benefits to the outstanding service that you already receive. As a member, you will receive a whole home inspection, reduced emergency diagnostic fee, priority dispatching, and preferred customer pricing. We guarantee our plumbers will perform these inspections and recommend any necessary corrections. We believe being proactive saves you time and money by eliminating unexpected costly repairs and unknown water waste. We want to give you peace of mind in knowing all your plumbing fixtures, drains, valves, and piping in your home are working properly.
PLUMBING MAINTENANCE CHECKLIST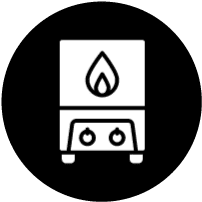 Water Heater
• Shut Off Valves
• Inspection for corrosion and rust
• Pressure relief valves
• Electrical connections
• Integrity of flue pipes
• Pilot/Burner Assembly
• Flue Pipe Integrity
• Temperature setting
• Tank Capacity
• Gas line & Valve
Sinks
• Supply Line
• Shut Off Valves
• Faucet Leaks
• Drain Checks
• Leaks of the waste line
• Kitchen garbage disposal
• DW air cap, shut-off
Toilets
• Supply line
• Shut Off Valve
• Flapper/Flush Valve
• Ballcock
• Will perform a Flush Test
• Check For Leaks
Other Plumbing Services:
• Ice Maker Line/Shut Off
• Washer Supply Lines
• Washer Drain Hook Up
• Main Water Shut Off Valve
• Outside Hose Bibs
• Water Presure
• Back Flow Preventer
Bathtubs/Showers
• Tub Faucets
• Showerheads
• Drain Check
• Leaks in faucet
DRAINS & P-TRAPS
• Floor Drains
• Operation of Sump Pump
• Inspect Vent Pipes
• Inspect P-Traps
• Check Sewer Main
Contact Us
"*" indicates required fields