Plumbing Inspection & Diagnosis Phoenix, Arizona
Plumbing problems that you do not know about can create health issues and inconveniences at home and costly downtime at your commercial location. At ASAP Plumbing, we provide our complimentary Priority Checkup on every visit to your home or business. We understand that any plumbing problem can affect the whole system, and our comprehensive checkup detects potential issues that can create unexpected emergencies. We provide an overview of your plumbing installation as a free courtesy with any repair or replacement service.

Maintaining Consistently Trouble-free Plumbing
We offer maintenance plans that assure you of reliable performance by the plumbing in your commercial or residential buildings. Our experienced plumbers perform a plumbing diagnosis to locate leaks that can cause extensive damage, and we offer a free camera inspection with any plan consultation. The benefits that our maintenance plans provide can protect your commercial investment from costly damage and repairs.
• Rapid Response Scheduling
Your participation in a maintenance plan entitles you to priority scheduling when you have an emergency.

• Expedited Repair with System Recognition
We keep a detailed description of your plumbing system and service records that make access and repair prompt and efficient.

• VIP-class Pricing
Discounts apply to services that we provide with our maintenance plans.

• Savings Opportunities
Maintenance plan customers receive periodic specials that present more ways to save on plumbing services.

• Maintaining Multiple Locations
Participation in a maintenance plan entitles you to preferred services at each of your listed locations.

• Converting Coverage to Others
You can transfer your maintenance plan to a new owner when you sell your property.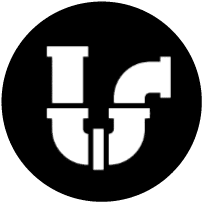 Understanding the Reasons for Maintenance Plans
With regular access to your plumbing systems, we can ensure the uninterrupted performance that gives you peace of mind. The damage that leaks and blockages create can occur without your notice, but our plumbing inspections Phoenix detect every potential defect. Your maintenance plan lets us check on essential aspects of your system and keep it running flawlessly.

• Diagnosing Drain Problems
Drains work with gravity flow and without pressure, but a blockage can cause backups, health issues and potential damage. Our plumbing diagnosis uses the latest most efficient tools to identify causes before they produce expensive consequences.

• Plumbing Inspections
The silence of a leaking pipe attracts no attention until damage presents visible results. Our inspections prevent the need for expensive repairs to drywall and flooring, equipment, furniture and fixtures.

• Accident Prevention
An overflow of water onto a floor surface creates hazardous conditions that our Preventive Maintenance Inspection program can help prevent. We provide a complimentary inspection when you choose ASAP Plumbing for any plumbing service or repair.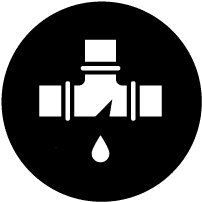 Noticing Typical Signs of Plumbing Problems
Conditions that you may notice as indications of plumbing that needs attention can help prevent devastating consequences. Decreased water pressure may occur from various causes, but it does not happen without a reason. Foul odors can mean poor drainage, a potential embarrassment as well as a health hazard. Pipes can leak without your noticing it, and loud pipes require professional attention for diagnosis and repair. Audible dripping may offer more evidence of problems than a leak that you cannot hear.
Avoiding Delay

Plumbing issues do not go away on their own, and the likelihood of getting worse increases with time. Plumbing inspections Phoenix by ASAP Plumbing can return your system to full function and give you confidence in the proper operation you require. Call us to get relief from plumbing worries with our plumbing inspections and customer satisfaction guarantee.
WHAT TO EXPECT FROM US
24/7 Availability
Plumbing emergencies don't keep office hours. This is why we are available 24 Hours a Day 7 Days a Week & available for same-day service! You're in safe hands from the moment you place that first call.
Professional Services
We're in the business of making customers by taking care of them. From our dispatchers to our on-site Plumber's, we'll talk you through and then walk you through the entire plumbing process. Transparency is key to us developing a long-term relationship with our customers.
Plumbing & Drain Experts
Repiping or leaking water heaters? Blocked drains or a skyrocketing water bill? ASAP Plumbing has accumulated many years of experience there's nothing we haven't dealt with before. Quality workmanship & premium parts is a promise that we deliver on.
No Sticker Shock
At ASAP Plumbing, our prices are always fair and honest. And our technicians make sure to discuss them up-front, you approve the price before we do the work. You can relax knowing you pay the same price no matter how long the job takes.
Knowledgeable Technicians
Our technicians are all highly-skilled and trained to handle nearly any plumbing problem. We only hire hard working and reliable professionals. We also use our plumbing knowledge to educate our customers as well!
Financing Available
Don't let plumbing repair costs stress you out! We offer a variety of payment options so you can pick what's best for you.
Relax, we have it covered.
Fully licensed and insured, we've been a locally owned and operated business for over 15 years. Our loyal customers love our personalized services, from quick repairs to full repipes. And they especially love our low upfront pricing and lifetime guarantee.
Our fully stocked trucks and expert troubleshooters mean a fast solution. Our fees are the same any time, any day, and there's no service call fee with a repair. And we'll take the time to discuss your most cost-effective options.