24-Hour Emergency Plumbing Services
Plumbing emergencies can happen any time — often when you least expect it and at the worst possible time. What's a plumbing emergency? Anything that needs to get taken care of before it gets out of hand. And anything that really disrupts your day. So don't debate with yourself whether or not it's "catastrophic."
There's no need to search the internet. When you call we'll explain anything you need to do before we arrive. Our emergency plumbing service team is ready to roll 24 hours a day 7 days a week to be at your home or business within 60 to 90 minutes. We'll put a swift end to a frustrating situation.
The three most common emergency plumbing problems are clogs, leaks, and water heater failures. We expertly take care of those, and a whole lot more.
ASAP Plumbing provides affordable emergency plumbing services to all Phoenix, Chandler, Gilbert, Arizona and surrounding areas. Schedule an appointment today.
Open 24/7/365 for Residential & Commercial Services valley wide.
As a full-service plumbing contractor, we provide a full range of emergency plumbing services
Faucets
Garbage disposals
Shower and tub plumbing
Sinks
Sump pumps
Toilets
Urinals
Gas lines
Sewer lines
Water lines
Water softeners and whole-house filtration systems
Thaw, test, and repair frozen water lines
Contact Us
"*" indicates required fields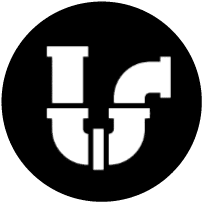 Emergency Sewer and Drain Cleaning Services
Our drain and sewer cleaning experts are ready for tough drains, large mains, and preventive maintenance. Had repeated back-ups or slow-draining sinks? Our hydro jetting equipment gets drain and sewer lines clean-as-new so there's nothing remaining to start the next problem. Our video camera inspection gear lets us look at the entire line to determine the exact cause and precise location of blockages and damage, and in turn the most cost-effective path forward, be it cleaning or a complete sewer line replacement. Even in the worst case our trenchless technologies mean it's usually not necessary to dig up your landscaping or destroy your driveway.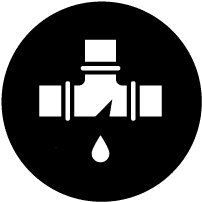 Leak Detection and Repair
Leaking pipes can cause major damage in a short time. That damage is progressive, so don't postpone taking action. Can't track down a leak but still suspect you might have one? Our specialists have the latest in sensitive electronic leak detection to not only test for leaks but to track down their exact location without any guesswork. So no unnecessary holes in your walls or floors. We're experts in slab leaks occurring underneath a concrete floor slab and can offer slab leak repair alternatives to pulling up flooring and cracking through concrete.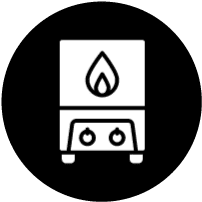 Water Heaters
We provide the full line of electric and gas water heater services, from expert diagnosis and efficient repairs to replacements and new installations. We also offer annual preventive maintenance services that include a drain-and-flush and safety inspection. With well-stocked trucks nearly every call means a same-day solution.
That expertise extends to the latest in tankless water heater technologies. Used in Japan and Europe for decades, these compact units ditch the bulky tank and can be installed right where needed for nearly instant hot water. Or at the location of an existing standard heater, or even on an outside wall. They use about 1/3 less energy and last twice as long — some 20 years. And their continuous heating means you never run out of hot water.
WHAT TO EXPECT FROM US
24/7 Availability
Plumbing emergencies don't keep office hours. This is why we are available 24 Hours a Day 7 Days a Week & available for same-day service! You're in safe hands from the moment you place that first call.
Professional Services
We're in the business of making customers by taking care of them. From our dispatchers to our on-site Plumber's, we'll talk you through and then walk you through the entire plumbing process. Transparency is key to us developing a long-term relationship with our customers.
Plumbing & Drain Experts
Repiping or leaking water heaters? Blocked drains or a skyrocketing water bill? ASAP Plumbing has accumulated many years of experience there's nothing we haven't dealt with before. Quality workmanship & premium parts is a promise that we deliver on.
No Sticker Shock
At ASAP Plumbing, our prices are always fair and honest. And our technicians make sure to discuss them up-front, you approve the price before we do the work. You can relax knowing you pay the same price no matter how long the job takes.
Knowledgeable Technicians
Our technicians are all highly-skilled and trained to handle nearly any plumbing problem. We only hire hard working and reliable professionals. We also use our plumbing knowledge to educate our customers as well!
Financing Available
Don't let plumbing repair costs stress you out! We offer a variety of payment options so you can pick what's best for you.
Relax, we have it covered.
Fully licensed and insured, we've been a locally owned and operated business for over 15 years. Our loyal customers love our personalized services, from quick repairs to full repipes. And they especially love our low upfront pricing and lifetime guarantee.
Our fully stocked trucks and expert troubleshooters mean a fast solution. Our fees are the same any time, any day, and there's no service call fee with a repair. And we'll take the time to discuss your most cost-effective options.