Flexible Financing Plans & Options
At ASAP Plumbing, we understand that major plumbing repairs can be unexpected and, oftentimes, not budgeted for. That's why we've partnered with trusted financial institutions like Greensky to offer you flexible financing plans that allow you to buy today and pay over time. Our goal is to ease the financial burden of unexpected repairs or planned upgrades, making it manageable for your budget.
Understanding Your Options
A dripping faucet isn't just a noise nuisance. It represents wasted water, which can:
Short-Term, Interest-Free Plans: These plans are perfect if you need a quick fix without the immediate financial strain. They allow you to spread out payments over a shorter period without accruing interest, making your emergency repairs or upgrades more affordable.
Long-Term, Low-Interest Financing: For larger projects or more extensive repairs, our long-term plans offer low-interest options that distribute the cost over a more extended period, easing the immediate financial impact.
---
Hassle-Free Process with Third-Party Partners:
Greensky Financing: Simple Solutions for Your Plumbing Needs
When it comes to home improvement upgrades or those unforeseen plumbing emergencies, financial concerns shouldn't add to your stress. That's why we've partnered with Greensky to provide user-friendly financing options tailored to your specific needs. Here's how Greensky makes financing your plumbing services hassle-free:
Quick and Easy Application Process: With Greensky, applying for financing is straightforward. You can complete the application in just a few minutes, and it's designed to be user-friendly, so you won't have to navigate through complicated financial jargon.
Speedy Approval: We know that plumbing issues can't wait. That's why Greensky offers a rapid approval process. In many cases, applicants receive a response in seconds, so you can move forward with the necessary repairs or upgrades without delay.
Flexible Financing: Greensky's financing options are designed to fit a variety of financial situations. Whether you're dealing with an unexpected emergency or planning a major upgrade, Greensky offers the flexibility you need to manage your expenses without compromise.
Accessible Customer Service: Have questions about your application or financing options? Greensky's customer service team is readily available to provide you with the support and answers you need.
Get Started:
To explore your financing options, simply click the link below. You'll find comprehensive information to help you choose the plan that's right for you. Applying is straightforward and secure, and you'll receive a prompt response.
To learn more about Greensky's financing options and to start your application, simply click the link below. At ASAP Plumbing, we're committed to providing you not only with exceptional plumbing services but also with the financial solutions to make those services accessible when you need them the most.
We've been serving Maricopa County residents since 2014
No surprises, you approve the price before we do the work
We are Licensed & Insured
20+ years of repipe and plumbing experience
Great Service, Professional & Courteous!

We're Here to Assist:
If you have any questions or need guidance through the process, don't hesitate to reach out. Our team at ASAP Plumbing is ready to assist you. You can schedule an online consultation or give us a call today. We're committed to providing not just exceptional plumbing services but also the financial solutions to make them accessible when you need them the most.
Explore Your Financing Possibilities with ASAP Plumbing
At ASAP Plumbing, we believe that every customer deserves access to top-quality plumbing services, regardless of budget constraints. That's why we offer comprehensive financing options that cover a wide range of plumbing services. Here's a glimpse of what you can finance with our help:
Versatile Financing for Various Services:
Fixture Upgrades: Dreaming of a new, modern toilet or a stylish kitchen sink? You can finance these upgrades to enhance the functionality and aesthetics of your home.
Water Heater Solutions: Whether you're looking to replace an old, inefficient model or upgrade to a state-of-the-art tankless water heater, our financing options have got you covered.
Whole Home Repiping: Tackling extensive projects like a whole home repipe can be financially daunting. Our financing plans can make this necessary investment more manageable.
Emergency Repairs: From burst pipes to severe leaks, emergency repairs can't wait. Our financing options ensure you get the prompt service you need without financial worry.
Eco-Friendly Upgrades: Interested in reducing your water footprint with eco-friendly plumbing solutions? Finance your green initiatives and save money in the long run.
A Seamless Process from Start to Finish:
We understand that dealing with plumbing issues can be overwhelming. That's why we've streamlined our financing process to make it as stress-free as possible. From guiding you through the financing application to the completion of your plumbing service, our team at ASAP Plumbing is here to support you every step of the way.
Ready to Get Started?
If you're considering any plumbing service, big or small, don't let financial concerns hold you back. Reach out to us at ASAP Plumbing, and let's explore your financing options together. We're committed to helping you achieve your plumbing goals while maintaining your financial comfort.
6 Easy Steps to get Financed
APPLY
GET APPROVED
RECEIVE EMAIL & ACTIVATE
UNDERSTAND THE PROCESS
WE START THE JOB
COMPLETE JOB & RECEIVE FIRST STATEMENT
WHY WORK WITH US
LOCAL & RELIABLE
Your home deserves the best! Our commitment to our customers is to provide the highest level of service on every single call. Quality workmanship & premium parts is a promise we deliver on.

Complimentary, No-Pressure Estimates
Don't worry about costs for seeking advice or a second opinion. We offer completely free estimates, ensuring you can make your decisions without any financial obligation.

Clear and Transparent Pricing
Get a detailed & easy-to-understand breakdown of our services, empowering you to make well-informed choices about the services you require.

Skilled and Reliable Plumbing Professionals
Rely on our local technicians, each professionally trained, licensed, & insured, for consistent and trustworthy service.
Get your free, personalized, no obligation quote.
ASAP Plumbing Pros are trained to diagnose and treat all types of pest problems. Because every home is different, they work with you to design a unique program for your situation.
"*" indicates required fields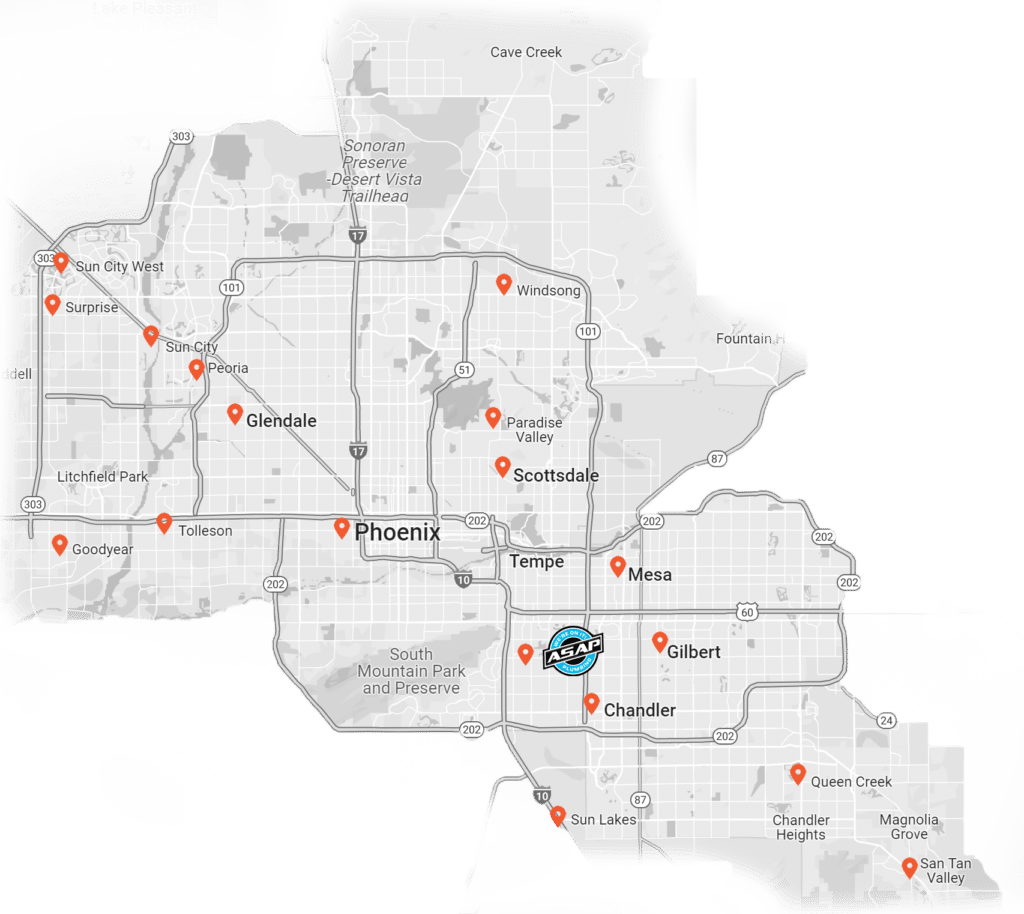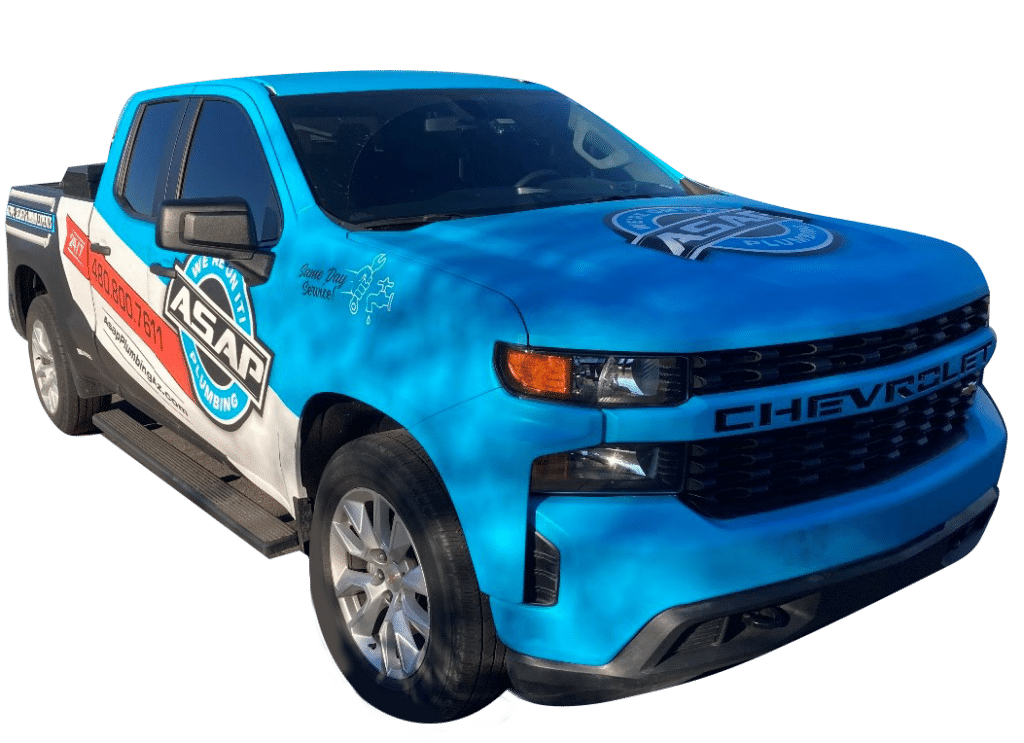 AROUND-THE-CLOCK EMERGENCY PLUMBING SUPPORT.
Anytime, Any Day – We're On It! Enroll & Receive Up To 15% Saving On All Plumbing Repairs. Savings All Year Round.
Ready for a Hassle-Free Plumbing Experience?
Don't wait for minor issues to become major headaches. Trust ASAP Plumbing for all your plumbing repairs and installations. Contact us today and experience unparalleled service quality. Call us 480.336.9235