Prompt, Reliable Rooter Services – Immediate Assistance Available. Call Us Today to Swiftly Address and Resolve Your Plumbing Issues.
Locally Owned & Operated – Experience Honest, Upfront Pricing Without Surprises. Offering Customized Solutions Tailored to Your Needs.
ASAP Plumbing's Roto Rooter Services
$88 Drain Special – Ensuring Uninterrupted Flow Across the Valley
At ASAP Plumbing, we understand that clogged drains and pipes are more than just minor hindrances – they represent significant disruptions in your daily routine and can evolve into major plumbing challenges if left unattended. That's why our premier roto rooter services are tailored to efficiently handle even the most stubborn blockages, ensuring a seamless operation of your plumbing system. We're committed to maintaining an uninterrupted flow in your drains and pipes. Recognizing the inconvenience and potential risks posed by clogged drains, we're proud to offer our exceptional $88 Drain Special. This offer is crafted to provide rapid, effective relief to our customers throughout the valley, demonstrating our dedication to quality service and customer satisfaction.

Comprehensive Rooter Drain Services
Clogged drains are more than just a nuisance; they can lead to serious plumbing issues if not addressed promptly. Our rooter drain specialists are equipped with state-of-the-art tools and expertise to tackle even the most stubborn blockages. From residential sink clogs to commercial sewer line obstructions, our team is prepared to handle challenges of any scale.
What Causes a Clogged Drain?
Clogged drains can occur due to various reasons:
Accumulation of hair, soap scum, and debris in bathroom drains
Food particles, grease, and oils solidifying in kitchen sinks
Flushing of non-biodegradable items down toilets
Tree roots infiltrating sewer lines
Pipe scale and mineral buildup in older plumbing systems
Understanding the root cause is crucial for effective resolution and prevention of future issues.
$88 Drain Special – Your Path to Clear Drains
Our $88 Drain Special is designed to provide you with a cost-effective and thorough drain cleaning service. This special offer includes:
Comprehensive drain assessment
Professional rooter service to remove blockages
Post-service testing to ensure smooth flow
Preventative Services with Free Camera Inspections
Prevention is better than cure, especially when it comes to plumbing. That's why we offer free camera inspections with our rooter services. This non-invasive diagnostic tool allows us to visually inspect the internal conditions of your pipes, identifying potential issues before they escalate. By proactively addressing these concerns, we save you time, money, and the inconvenience of unexpected plumbing emergencies.
Why Choose ASAP Plumbing for Rooter Services?
Often, homeowners overlook a slow-draining sink or tub, dismissing it as a minor inconvenience. However, these are early symptoms of more significant issues lurking within your plumbing system. Addressing these problems early:
Valley-Wide Service: We extend our services across the entire valley, ensuring prompt and efficient solutions no matter where you are.
Customer-Centric Approach: Our services are tailored to meet your specific needs, with a focus on satisfaction and long-term solutions.
Affordable Pricing: The $88 Drain Special is part of our commitment to providing high-quality services at competitive prices.
Expertise: Our rooter drain specialists are highly trained, experienced, and equipped with the latest tools and technology.
Understanding Clog Causes and Prevention
Clogs can occur for a variety of reasons, and understanding these can help prevent future blockages:
Kitchen Clogs: Grease, food scraps, and soap residue often accumulate in kitchen drains, leading to stubborn clogs.
Bathroom Blockages: Hair, soap scum, and personal care products are the primary culprits behind bathroom clogs.
Toilet Troubles: Flushing down non-degradable items like wipes, cotton balls, or sanitary products can cause serious toilet clogs.
Sewer Line Issues: Tree roots seeking moisture can invade sewer lines, while pipe scale and debris build-up can also create obstructions.
Don't let clogged drains disrupt your day. Take advantage of our $88 Drain Special and enjoy the peace of mind that comes with clear, functional plumbing. Contact ASAP Plumbing today for your Rooter service needs and free camera inspection. We're here to ensure your drains remain clear and problem-free.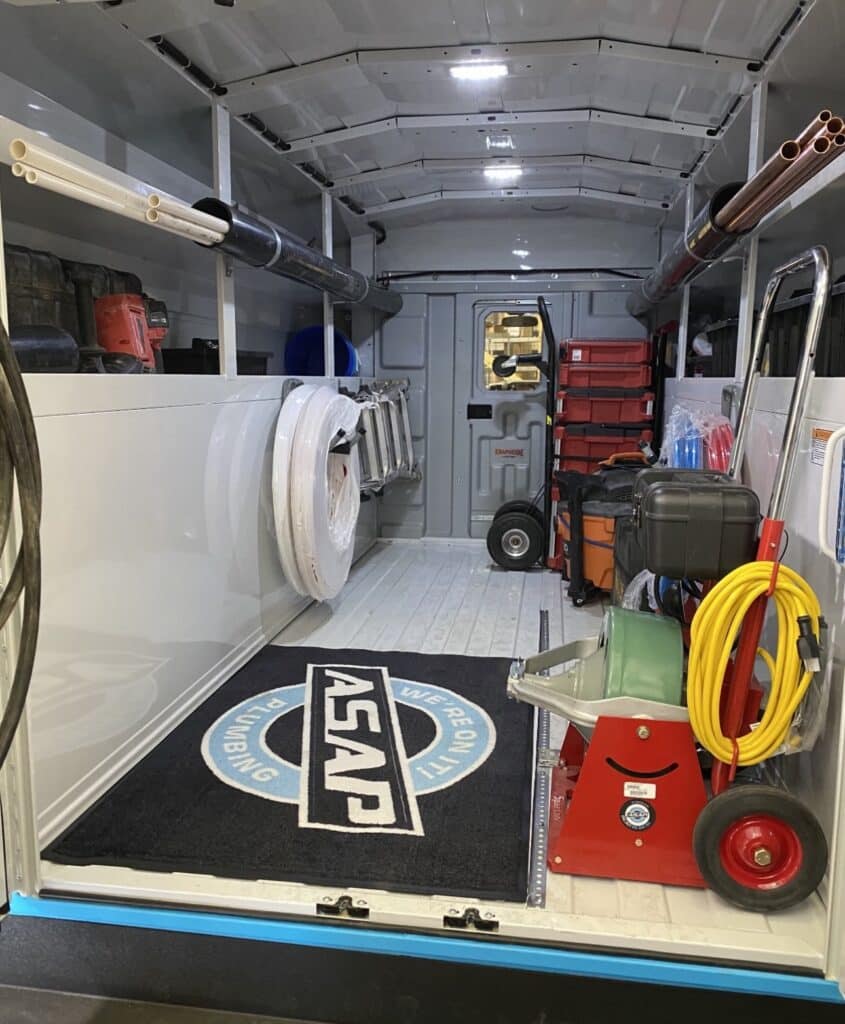 We've been serving Maricopa County residents since 2014
No surprises, you approve the price before we do the work
We are Licensed & Insured
20+ years of repipe and plumbing experience
Great Service, Professional & Courteous!

Get your free, personalized, no obligation quote.
ASAP Plumbing Pros are trained to diagnose and treat all types of pest problems. Because every home is different, they work with you to design a unique program for your situation.
"*" indicates required fields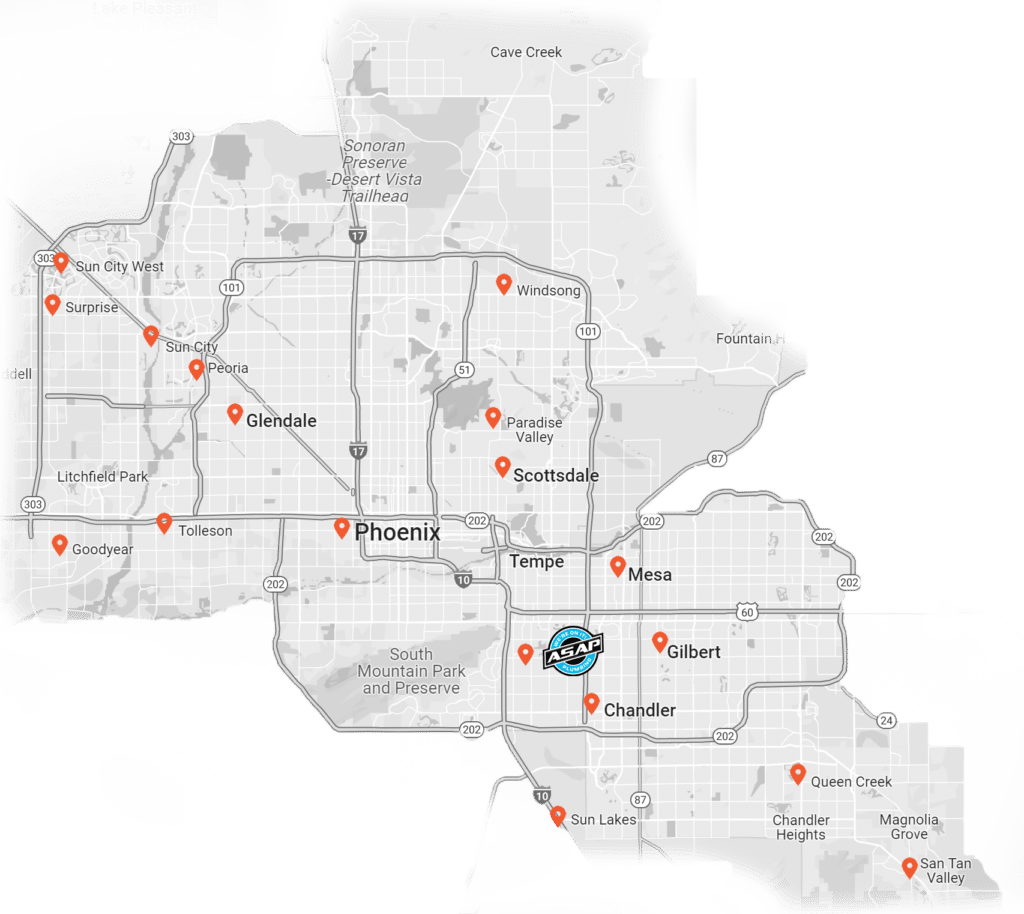 WHY WORK WITH US
LOCAL & RELIABLE
Your home deserves the best! Our commitment to our customers is to provide the highest level of service on every single call. Quality workmanship & premium parts is a promise we deliver on.

Complimentary, No-Pressure Estimates
Don't worry about costs for seeking advice or a second opinion. We offer completely free estimates, ensuring you can make your decisions without any financial obligation.

Clear and Transparent Pricing
Get a detailed & easy-to-understand breakdown of our services, empowering you to make well-informed choices about the services you require.

Skilled and Reliable Plumbing Professionals
Rely on our local technicians, each professionally trained, licensed, & insured, for consistent and trustworthy service. Enroll & Receive Up To 15% Saving On All Plumbing Repairs. Savings All Year Round.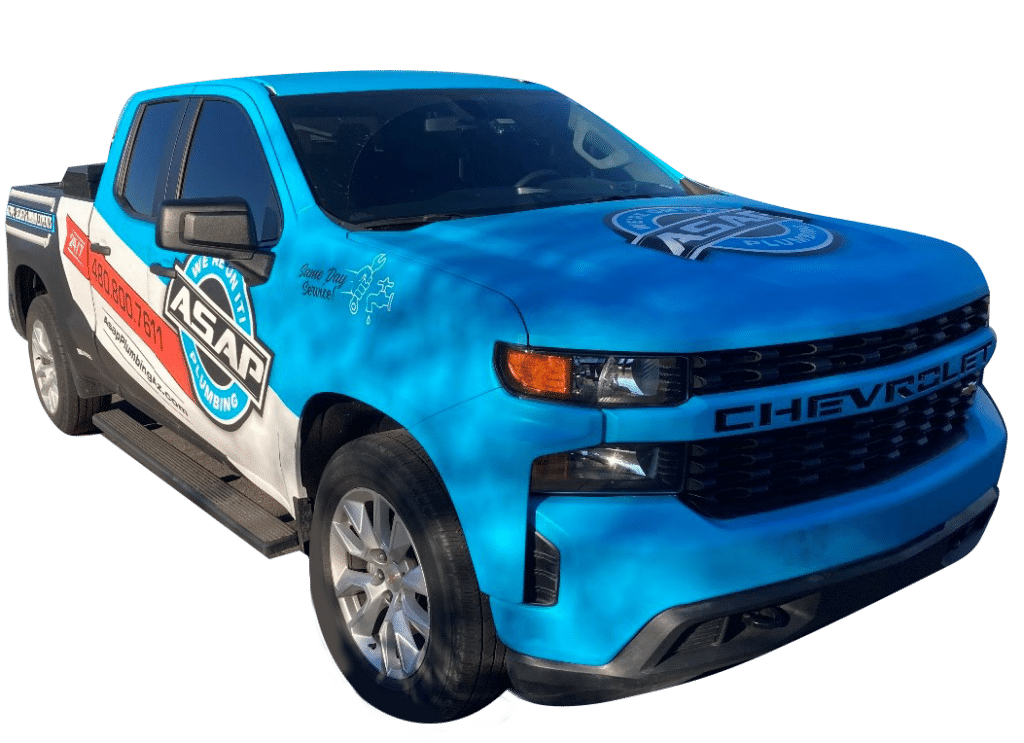 AROUND-THE-CLOCK EMERGENCY PLUMBING SUPPORT.
Anytime, Any Day – We're On It!
Ready for a Hassle-Free Plumbing Experience?
Don't wait for minor issues to become major headaches. Trust ASAP Plumbing for all your plumbing repairs and installations. Contact us today and experience unparalleled service quality. Call us 480.336.9235
Frequent Asked Questions
What are common signs that my drains need cleaning?
Common signs include slow drainage, water backing up, gurgling sounds from the drains, unpleasant odors, and frequent clogs. If you're experiencing any of these symptoms, it's likely time for a drain cleaning.
Can I clean my drains myself or should I call a professional?
For minor clogs, you can often use a plunger or a drain snake to clear the blockage. However, for more persistent or recurring issues, it's best to call a professional. They have specialized tools and expertise to effectively clean your drains without causing damage.
How often should I have my drains professionally cleaned?
It's a good practice to have your drains professionally cleaned every 1-2 years to prevent major clogs and maintain optimal drainage. However, if you have frequent clogs, unusual smells, or multiple slow drains, you may need more frequent cleanings.
Are chemical drain cleaners safe to use?
Chemical drain cleaners can provide a temporary fix, but they're not recommended for frequent use. They can be harsh on your pipes, potentially causing corrosion over time. Additionally, they're hazardous to your health and the environment. For safer alternatives, consider enzymatic cleaners or mechanical methods like plunging or snaking.