Affordable Faucet Repair and Replacement
Have a leaky faucet? Or one that's just looking old and out of place? Our faucet repair and faucet replacement experts have you covered. A dripping faucet is more than a late-night annoyance. Just one drop every second or two can waste 1,000 to 2,000 gallons of water per year. If all that doesn't go directly into the sink it's more than enough to cause water damage. We'll fix your faucet quickly and economically, with same-day or 24/7 emergency service.
There are situations where a faucet replacement is the best or only way to go. Plus a faucet sink and faucet upgrade can freshen a room's look all by itself. So our residential and commercial plumbing services are ready for your bath and kitchen remodels and tenant changeovers as well. ASAP Plumbing provides affordable faucet repair and replacement services to all Phoenix, Chandler, Gilbert, Arizona and surrounding areas. Schedule an appointment today.
Faucet Types
There are four main types of faucets. All but compression faucets are referred to as "washerless," but these still use O-rings and/or neoprene seals that are a common cause of leaks.
Ball These employ an inner ball mechanism to let you control both flow and temperature from a single lever. The mechanism is pretty complicated and it can be more than a bit difficult to disassemble, clean, replace seals, and reassemble.
Cartridge This type puts all the commonly replaced parts into a single assembly that you replace all at once. That's a lot simpler, but the cartridge itself is more expensive.
Ceramic Disk Here a disk of ceramic material forms the final seal that shuts off flowing water. Popular in premium faucets, the disk is easily damaged during replacement.
Compression The oldest style, using flat washers that are easily replaceable. They're commonly found in bathrooms, laundry rooms, and commercial utility closets. If there's a handle you rotate it's probably a compression type.
As additional variations, some designs mount directly to the sink assembly while others mount through the counter top.
$38 OFF
Fixture Repair + FREE Water Quality Test
We'll Take the Hassle Out of Your Fixture Installation
•Residential Only
• We'll Come Out to Your Home
• Inspect your Fixture Installation Needs
• Present You with Comprehensive Installation Options
•100% Customer Satisfaction on Repairs & Installs
•NO Service Call Fees
Schedule Service
*Restrictions Apply. Call for Details. Present Coupon at Time of Service. Not Available to Combine with Other Offers. Offer valid during regular business hours only ( 7am- 5pm )
Leaky Faucet? We Can Help. 24/7 Immediate Response (480) 336-9235
FAUCET REPAIR
There are many sources of plumbing problems for any type of faucet. Friction causes mechanical parts to wear out. O-rings and other seals wear and "dry" with age, and they can be damaged. Parts break from stress, especially after corrosion has weakened them. Mineral deposits increase wear and can directly cause leaks by preventing seals from "seating" properly.
TIP: If you find it necessary to turn a compression faucet harder and harder to shut it off that means it's time for a new washer. Tightening it too hard can cause damage and require an entire new faucet rather than a repair.
Starting with where the leak is (around the handle or dripping out the spout) our commercial and residential plumbing experts quickly diagnose what needs to be done. That could be anything from tightening a cap or handle to cleaning and replacing all seals.
FAUCET REPLACEMENT
If there's extensive wear, heavy corrosion, excessive mineral deposits, or a cracked body it's necessary to replace the entire faucet. Our professional services cover those plumbing needs as well as new faucet installation for residential kitchen and bathroom remodels (showers, tubs, and sinks) as well as commercial fixtures.
TIP: The leading home brands Moen and Delta balance cost, looks, and durability in their various product lines.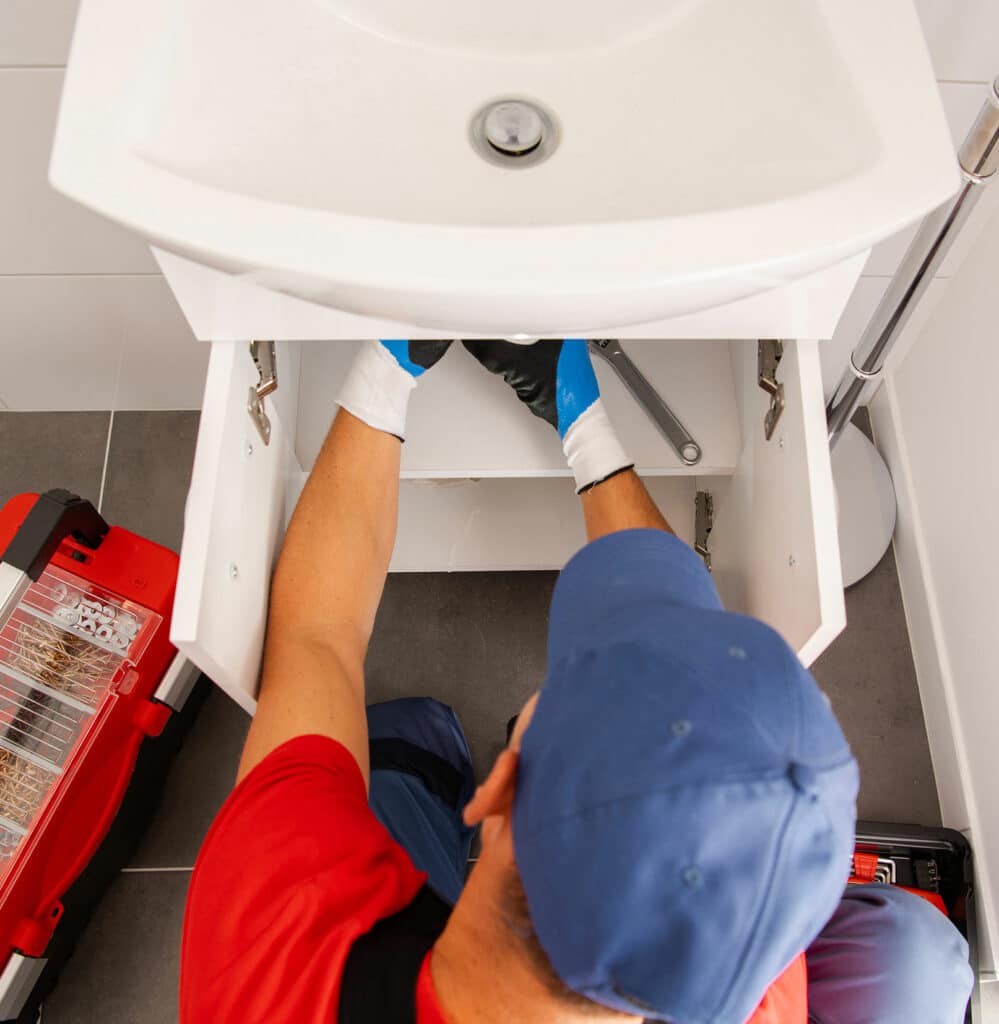 Dripping Faucet Bothering You? Call Us Today! (480) 336-9235
ASAP Plumbing
Fully licensed, insured and bonded ASAP Plumbing has over 15 years of experience.
We're known for our on-time arrivals, particularly our 60-90 minute response times 24 hours a day as well as for our fast and polite plumbers that respect you and your property. Our customers also like that we don't have added charges or higher rates for nights and weekends. And in most cases, we can give you a fixed price right up front. If there's a cost-saving option, we'll let you know about. Setting the highest standards for ourselves we have a lifetime warranty on our workmanship.