Fast, Effective Gas Line Leak Experts – Same Day. Call Us Now to Diagnose & Unblock Your Lines Promptly
Locally Owned & Operated – Experience Honest, Upfront Pricing Without Surprises. Offering Customized Solutions Tailored to Your Needs.
Gas Leak Detection Experts, Phoenix AZ
The Danger of Gas Leaks
Gas leaks in Maricopa County, as in any region, represent an acute safety hazard. Given the flammable nature of natural gas, leaks can precipitate fires or explosions. Furthermore, the risk of carbon monoxide poisoning from a gas leak underscores the critical need for immediate attention and resolution. Gas leaks are a serious safety concern. Natural gas is highly flammable, and a leak can lead to fire or explosion if not addressed promptly. Additionally, gas leaks can result in carbon monoxide poisoning, which is a significant health risk.

Immediate Response to Gas Leaks in Tempe, Arizona
The reason you should contact us if you suspect a gas leak is because of the danger involved. Gas leaks sometimes cause fires and explosions. They can also result in carbon monoxide poisoning. It is a good idea to install carbon monoxide detectors in your home. However, you should be aware that the majority of such devices only detect carbon monoxide and cannot detect a gas leak.
Immediate Steps to Take in Case of a Gas Leak
Evacuation: If you suspect a gas leak, prioritize your safety and the safety of others by evacuating the premises promptly.
Emergency Services: Once you are at a safe distance, contact 911. Emergency responders in Maricopa County are trained and equipped to manage such hazards.
Utility Notification: It's also important to inform your gas utility provider about the leak so they can take necessary actions, such as shutting off the gas supply if needed.
Signs of a Gas Leak
The only way to know for sure whether you have a gas leak is to take advantage of the gas leak detection services offered by ASAP Plumbing or another qualified plumber. However, here are five common signs that might indicate a gas leak:
Hissing sounds
Odd odors similar to that of rotten eggs
Insufficient gas pressure
Gas appliances that seem to have lost their efficiency
Higher than usual gas bills
Engaging ASAP Plumbing for Resolution
After addressing immediate safety concerns, the next step is to engage professional services for gas leak detection and repair. Here's how ASAP Plumbing can assist:
Common Causes of Gas Leaks
Aging Infrastructure: Old and corroding pipes are a common cause of gas leaks. Over time, gas lines can deteriorate, leading to small pinholes that can grow larger and more hazardous.
Construction Damage: Remodeling projects, excavation, or other construction activities can accidentally damage gas lines, resulting in leaks.
Storm Damage: Severe weather conditions can cause physical damage to gas lines, particularly if falling debris or uprooted trees are involved.
Faulty Appliance Installation: Improperly installed gas appliances can lead to leaks at the connection points. It's crucial to have gas appliances installed by professionals who understand the safety protocols.
We've been serving Maricopa County residents since 2014
No surprises, you approve the price before we do the work
We are Licensed & Insured
20+ years of repipe and plumbing experience
Great Service, Professional & Courteous!

Get your free, personalized, no obligation quote.
ASAP Plumbing Pros are trained to diagnose and treat all types of pest problems. Because every home is different, they work with you to design a unique program for your situation.
"*" indicates required fields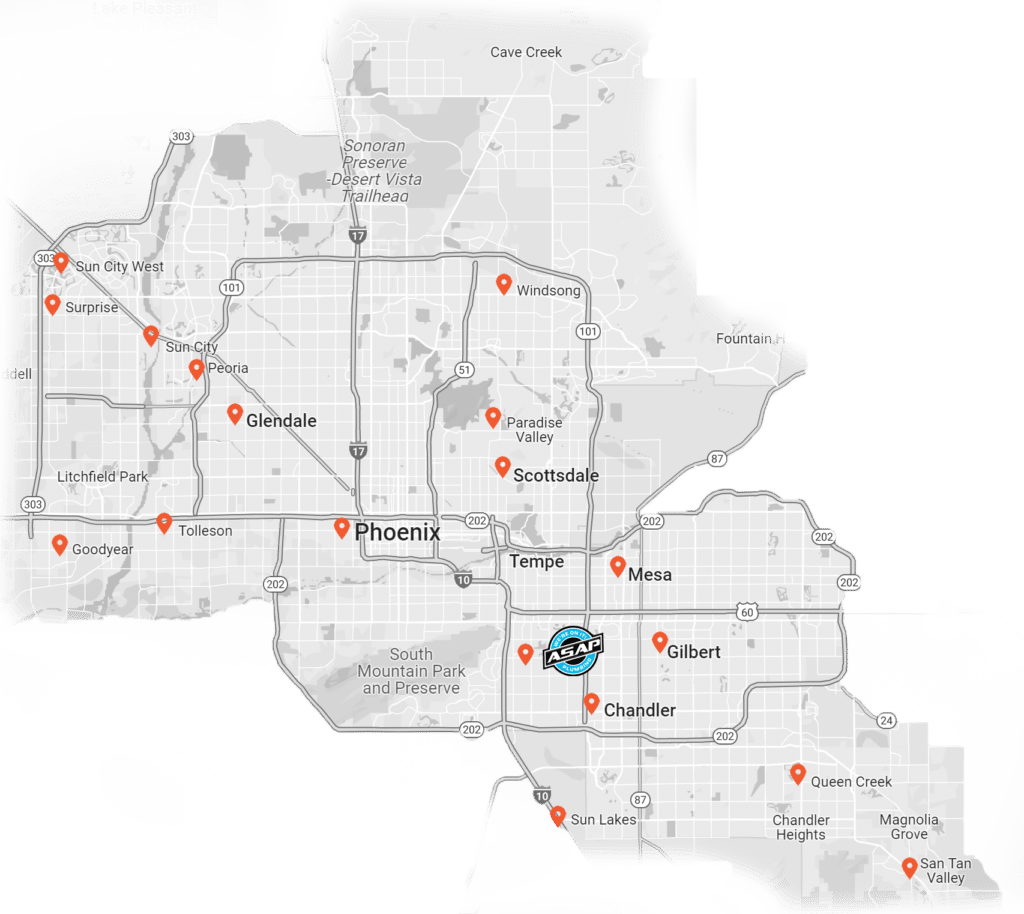 Preventative Measures and Solutions
Regular Inspections: Regular inspections by qualified professionals can help detect potential issues before they develop into serious leaks.
Proper Maintenance: Routine maintenance and timely repairs of gas lines and appliances can prevent many gas leaks.
Upgrading Infrastructure: Replacing old, corroded gas lines with new, durable piping can significantly reduce the risk of future leaks.
Professional Installation: Ensure that any gas appliances are installed by certified professionals to prevent leaks due to faulty installation.
Emergency Services: In Maricopa County, residents can rely on ASAP Plumbing's emergency services for rapid response to gas leaks, any time of the day.
Your Safety is Our Priority
At ASAP Plumbing, the safety and well-being of Maricopa County residents are paramount. If you suspect a gas leak or wish to learn more about our gas safety services, please don't hesitate to reach out. We're committed to providing the community with reliable, efficient, and safe gas leak detection and repair services.
WHY WORK WITH US
LOCAL & RELIABLE
Your home deserves the best! Our commitment to our customers is to provide the highest level of service on every single call. Quality workmanship & premium parts is a promise we deliver on.

Complimentary, No-Pressure Estimates
Don't worry about costs for seeking advice or a second opinion. We offer completely free estimates, ensuring you can make your decisions without any financial obligation.

Clear and Transparent Pricing
Get a detailed & easy-to-understand breakdown of our services, empowering you to make well-informed choices about the services you require.

Skilled and Reliable Plumbing Professionals
Rely on our local technicians, each professionally trained, licensed, & insured, for consistent and trustworthy service. Enroll & Receive Up To 15% Saving On All Plumbing Repairs. Savings All Year Round.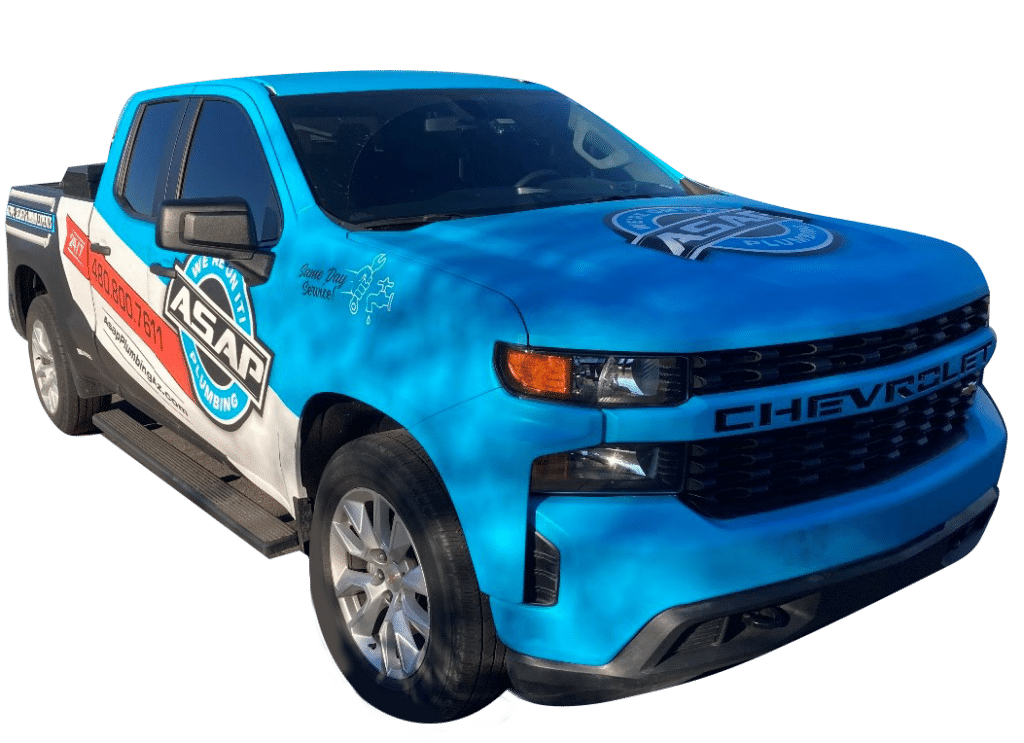 AROUND-THE-CLOCK EMERGENCY PLUMBING SUPPORT.
Anytime, Any Day – We're On It!
Ready for a Hassle-Free Plumbing Experience?
Don't wait for minor issues to become major headaches. Trust ASAP Plumbing for all your plumbing repairs and installations. Contact us today and experience unparalleled service quality. Call us 480.336.9235
Frequent Asked Questions
What are the common methods for detecting a gas leak?
Common methods include electronic gas detectors, which can detect a variety of gases including natural gas and propane, and the use of a soapy water solution applied to gas lines and connections to look for bubbles indicating a leak. Additionally, many homes are equipped with carbon monoxide detectors, which can alert residents to certain types of dangerous gas accumulations.
Are there any signs I can watch out for that might indicate a gas leak?
Yes, besides using detectors, you can look for signs such as a distinctive sulfuric, rotten egg-like smell, hissing or whistling sounds near gas lines, dead or dying vegetation in areas where underground pipes run, and unexplained increases in your gas bill.
Is it safe to use a gas detector in my home?
Absolutely. Gas detectors are designed to be safe and are highly recommended for home use, especially in homes that use gas for heating or cooking. They provide an early warning system for gas leaks, which can be crucial for preventing potential disasters.
How often should I check my gas detectors or replace them?
Gas detectors should be tested regularly according to the manufacturer's instructions, which is typically once a month. They generally have a lifespan of 5-7 years, after which they should be replaced. Additionally, if a detector ever gives a continuous alarm, it should be attended to immediately, and if necessary, the detector should be replaced.