Fast, Effective Drain Cleaning – Same Day. Call Us Now to Diagnose & Unblock Your Lines Promptly
Locally Owned & Operated – Experience Honest, Upfront Pricing Without Surprises. Offering Customized Solutions Tailored to Your Needs.
Kitchen Drain Cleaning: Get the Flow Back!
Why Kitchen Drains Clog
Every day, your kitchen drain faces numerous challenges, from food particles and grease to soap scum and dirt. Over time, these can build up and create a blockage. Especially in restaurants and commercial establishments, where the kitchen is the heart of the operation, any slowdown or blockage can spell disaster for the day's business.
. ASAP Plumbing provides affordable kitchen drain cleaning services to all Phoenix, Chandler, Gilbert Arizona and surrounding areas.

Professional Kitchen Drain Cleaning
While certain minor clogs can be addressed with DIY solutions, there are times when professional help is crucial. Our team at ASAP Plumbing is equipped with the latest technology and tools to handle any kitchen drain problem. Here's what sets us apart:
Prompt Service: Recognizing the urgency, we ensure swift responses, especially for businesses that can't afford prolonged downtime.
Advanced Techniques: From hydro jetting to drain cameras, we use cutting-edge methods to diagnose and clear blockages without causing damage.
Trained Experts: Our team comprises professionals trained in handling a wide range of kitchen drain issues. They'll not only clear the blockage but also provide insights on preventive maintenance.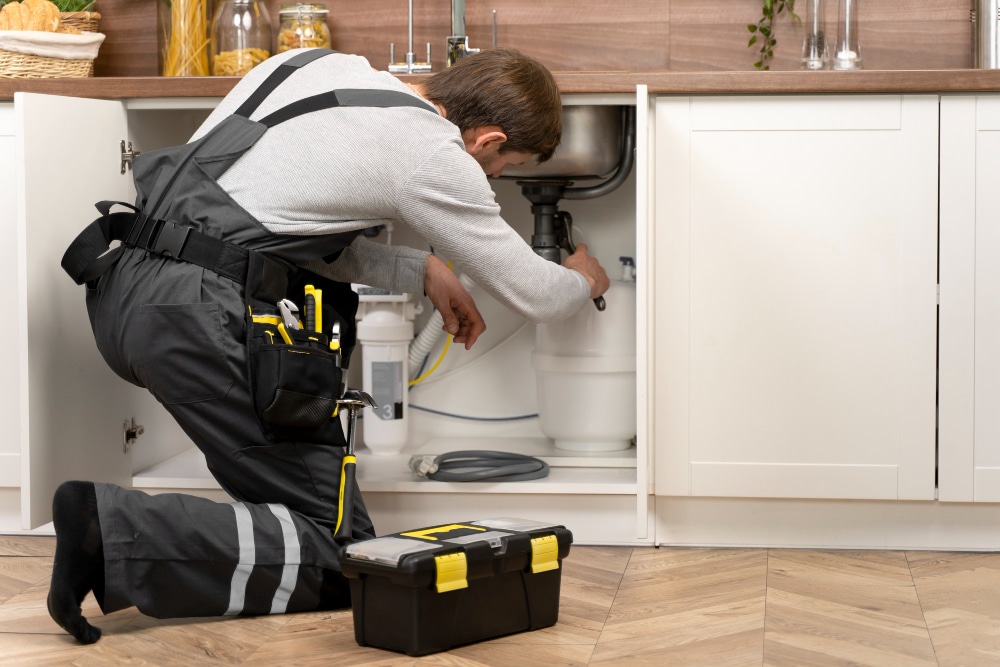 Common Kitchen Drain Culprits:
Grease and Oil: Often poured down the sink, it solidifies as it cools, causing a thick buildup over time.
Food Particles: Bits of food, even with the assistance of a garbage disposal, can get stuck and accumulate.
Soap Scum: A residue left from soaps and detergents, often trapping other particles and contributing to the clog.
Schedule Your Kitchen Drain Cleaning Service Today:
You know how important it is to keep your kitchen drains operating properly, especially if you own or manage a restaurant. Contact us today, and we would be happy to provide the commercial kitchen drain services that you need. Don't forget to ask us about our restaurant drain maintenance plan that can keep your drains operating smoothly on a continual basis.
Why Opt for Regular Kitchen Drain Cleaning?
Beyond Functionality: While the primary goal is to have a smooth-flowing drain, there are several added benefits to keeping them clean
Aesthetics and Hygiene: Clean drains mean no unsightly residue and unpleasant odors.
Pest Control: Grease and moisture are a magnet for pests. Regular cleaning helps deter flies and other nuisances.
Longevity: Regular maintenance and cleaning can extend the life of your drainage system, preventing wear and tear from accumulated debris
We've been serving Maricopa County residents since 2014
No surprises, you approve the price before we do the work
We are Licensed & Insured
20+ years of repipe and plumbing experience
Great Service, Professional & Courteous!

Get your free, personalized, no obligation quote.
ASAP Plumbing Pros are trained to diagnose and treat all types of pest problems. Because every home is different, they work with you to design a unique program for your situation.
"*" indicates required fields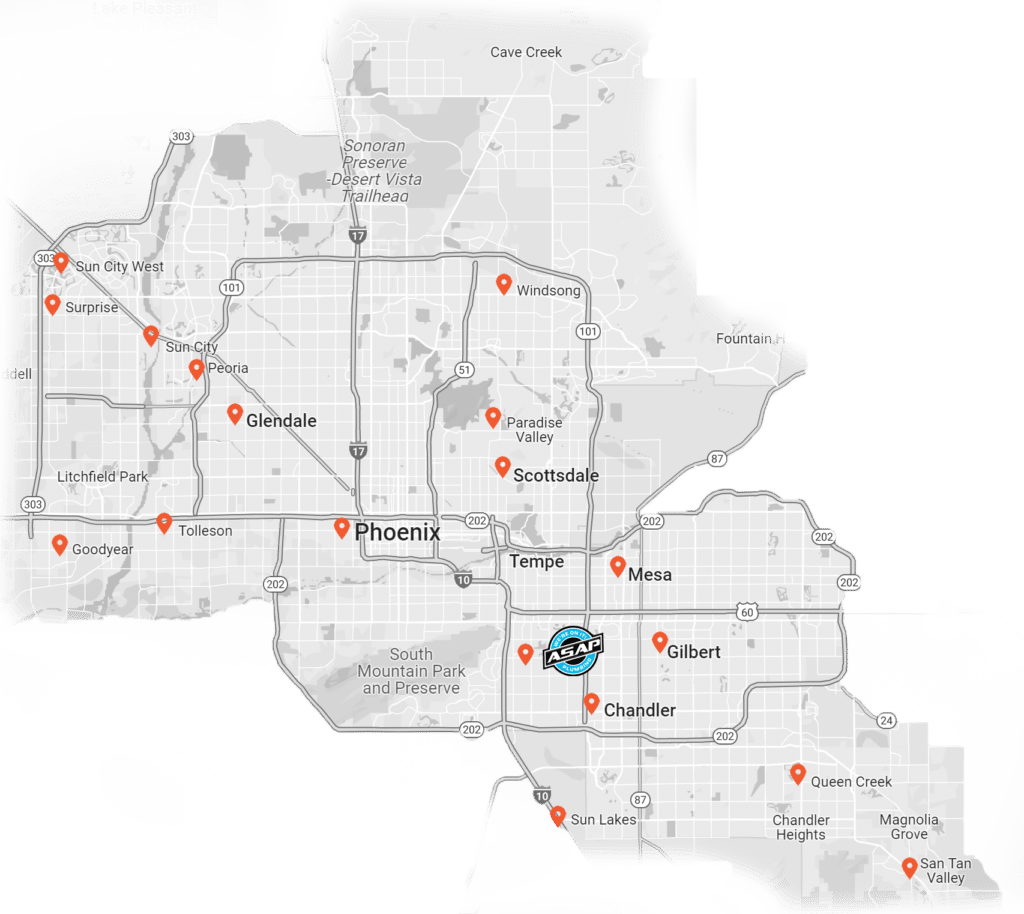 Commercial Kitchen Drains: Keeping Your Business Flowing
The Risks:A single slow-draining sink can be a nuisance; a clogged drain in a commercial kitchen can mean lost customers and revenue. The demands of a commercial kitchen are greater, and the drains face even more rigorous challenges.
Our Promise: We understand the urgency. That's why we're ready to jump into action any time, day or night, to address your clogging issues.
WHY WORK WITH US
LOCAL & RELIABLE
Your home deserves the best! Our commitment to our customers is to provide the highest level of service on every single call. Quality workmanship & premium parts is a promise we deliver on.

Complimentary, No-Pressure Estimates
Don't worry about costs for seeking advice or a second opinion. We offer completely free estimates, ensuring you can make your decisions without any financial obligation.

Clear and Transparent Pricing
Get a detailed & easy-to-understand breakdown of our services, empowering you to make well-informed choices about the services you require.

Skilled and Reliable Plumbing Professionals
Rely on our local technicians, each professionally trained, licensed, & insured, for consistent and trustworthy service. Enroll & Receive Up To 15% Saving On All Plumbing Repairs. Savings All Year Round.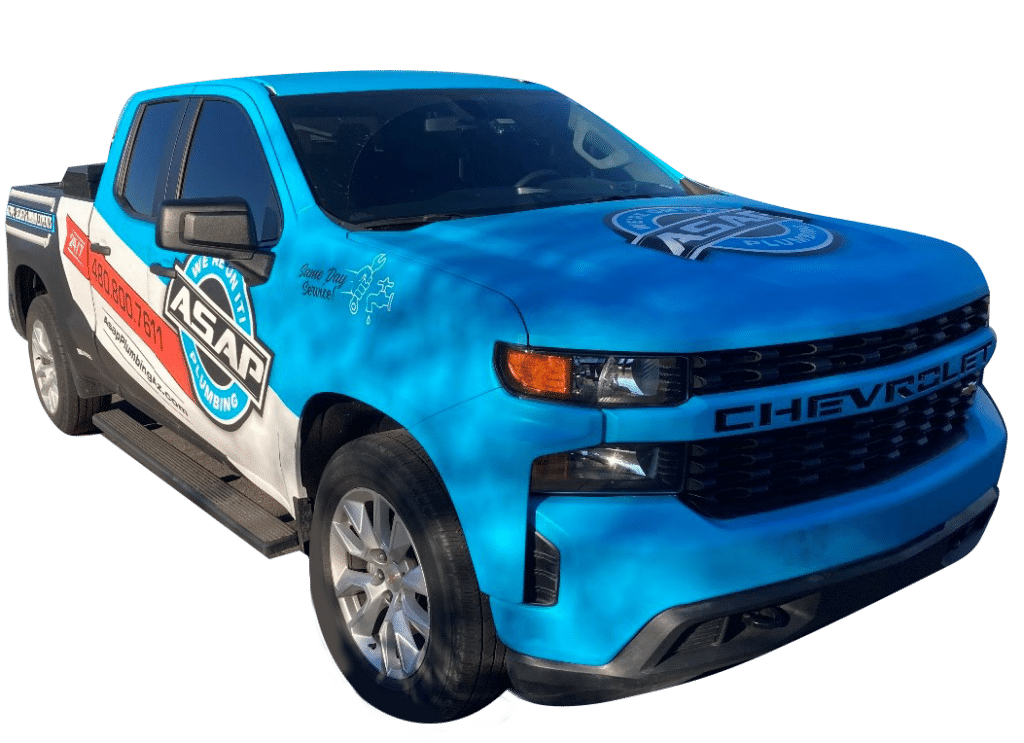 AROUND-THE-CLOCK EMERGENCY PLUMBING SUPPORT.
Anytime, Any Day – We're On It!
Ready for a Hassle-Free Plumbing Experience?
Don't wait for minor issues to become major headaches. Trust ASAP Plumbing for all your plumbing repairs and installations. Contact us today and experience unparalleled service quality. Call us 480.336.9235
Frequent Asked Questions
Why do kitchen drains get clogged so often?
Kitchen drains commonly get clogged due to the accumulation of grease, food particles, soap scum, and sometimes foreign objects. Over time, these substances can stick to the inside of pipes, gradually narrowing the passage until it becomes blocked.
What can I do to prevent my kitchen drain from getting clogged?
To prevent clogs, avoid pouring grease or oil down the drain, scrape food scraps into the trash before washing dishes, use a sink strainer to catch food particles, and regularly flush the drain with hot water or a vinegar and baking soda mixture.
Is it safe to use chemical drain cleaners for my kitchen sink?
While chemical drain cleaners can provide a quick fix, they're not recommended for regular use as they can corrode pipes over time and are harmful to the environment. For safer alternatives, consider enzymatic cleaners or mechanical methods like plunging or snaking. For persistent clogs, it's best to call a professional plumber.
How often should I have my kitchen drain professionally cleaned?
This largely depends on your usage. For most households, having the kitchen drain professionally cleaned every 1-2 years is sufficient. However, if you use your kitchen heavily or have frequent problems with clogs, you may require more frequent professional cleaning.