Water Filtration Systems
Having a whole house water filtration system is like having bottled water for your entire home. That's not an extravagance — there are clear benefits to water softeners and filtration systems.
Benefits
Water conditioning systems do more than improve the taste, odor, and appearance of tap water. They can also remove harmful substances you can't directly sense, including heavy metals, pesticides, and pharmaceuticals that sometimes make their way into the drinking water supply. A water softener alone removes calcium and magnesium. Although these are healthy minerals they cause the scale to build up. That's unsightly, and unseen inside appliances it reduces performance and appliance lifetime. "Hard" water can also interfere with cleaning.
Did You Know? Although modern laundry detergents are formulated to work well with hard water, you can still get mineral deposits from the rinse cycle. Without those deposits, fabrics are softer and last longer. Hardness does reduce the effectiveness of most soaps and shampoos. The Water Quality Research Council claims that some households with hard water spend an extra $50 per month for these sorts of products.
At ASAP Our mission is simple – to provide our new and existing customers superior service with the highest level of quality and the best customer experience. One of the ways we do this is by explaining our process of diagnosing and completing plumbing services from start to finish by evaluating and creating options to offer an effective solution. By doing this, you know what to expect from ASAP. We know the value of hard work and honesty and strive to give every customer the best experience possible. You can rest assured that when you call us, your work will be done quickly, accurately, and at a fair price.
Do You Need A Whole House Water Conditioning System?
ASAP Plumbing provides affordable whole house water filtration system installation services to all Phoenix, Chandler, Gilbert, Arizona and surrounding areas. Schedule an appointment today.
At 15-20 grains per gallon of minerals, Phoenix If you've noticed any of these signs you probably need a water softener or maintenance on an existing system. That will clear these symptoms and help water heaters, ice makers, coffee makers, dishwashers, and clothes washers last longer.
Mineral buildup on shower heads and faucets, often reducing or even blocking flow
Water stains on glassware and dishes
Hard-to-clean deposits on glass shower doors
Dry or itchy skin
Dull hair
A grayish tinge on clothes after washing
Coffee, tea, and pasta taste better when you use bottled water
Tap water smells strongly of chlorine or has other odors
Tap water looks less than crystal clear
Did You Know? Heavy mineral deposits inside water heaters can increase their energy use by up to 25%.
$48
Water Quality Test + Whole Home Water Solution Proposal
Are your fixtures corroded? Do you have hard water spots and calcium build up?
• We'll thoroughly evaluate your water quality and/or filtration needs
• We will provide you with a comprehensive water analysis report
• We will present you with personalized solutions
• If we do the work, we'll waive the assessment charge!
•Residential Only
•Financing options available!
•100% Customer Satisfaction on Repairs & Installs
•NO Service Call Fees
Schedule Service
*Restrictions Apply. Call for Details. Present Coupon at Time of Service. Not Available to Combine with Other Offers. Offer valid during regular business hours only ( 7am- 5pm )
Need A Water Filtration System? Call Now (480) 336-9235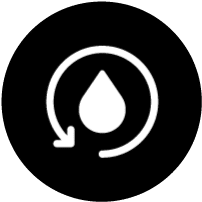 WATER FILTRATION SYSTEMS
Water purification systems remove additional contaminants. Some are designed to remove specific minerals and metals. Here are the main types to consider.
Sedimentation filters remove suspended solids.
Reverse Osmosis technologies use a special membrane that acts as a filter at the scale of molecules. This technology is mostly used in under-sink equipment for treatment of drinking and cooking water, with results as clean as any bottled product.
Activated and Catalytic Carbon filters use specially prepared charcoal-like materials. Their huge surface area binds a wide range of compounds so that they remove chlorine, chloramines, VOCs (volatile organic compounds such as solvents), pharmaceuticals, and pesticides. Removing chlorine can be especially helpful in the greater Phoenix area where hot weather forces utilities to use higher levels of chlorine to assure killing off any bacteria.
Contact Us
"*" indicates required fields
WHAT TO EXPECT FROM US
24/7 Availability
Plumbing emergencies don't keep office hours. This is why we are available 24 Hours a Day 7 Days a Week & available for same-day service! You're in safe hands from the moment you place that first call.
Professional Services
We're in the business of making customers by taking care of them. From our dispatchers to our on-site Plumber's, we'll talk you through and then walk you through the entire plumbing process. Transparency is key to us developing a long-term relationship with our customers.
Plumbing & Drain Experts
Repiping or leaking water heaters? Blocked drains or a skyrocketing water bill? ASAP Plumbing has accumulated many years of experience there's nothing we haven't dealt with before. Quality workmanship & premium parts is a promise that we deliver on.
No Sticker Shock
At ASAP Plumbing, our prices are always fair and honest. And our technicians make sure to discuss them up-front, you approve the price before we do the work. You can relax knowing you pay the same price no matter how long the job takes.
Knowledgeable Technicians
Our technicians are all highly-skilled and trained to handle nearly any plumbing problem. We only hire hard working and reliable professionals. We also use our plumbing knowledge to educate our customers as well!
Financing Available
Don't let plumbing repair costs stress you out! We offer a variety of payment options so you can pick what's best for you.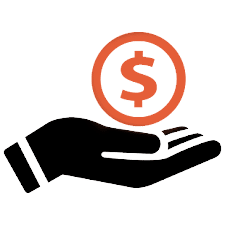 CHECK OUT OUR FINANCING PLANS
Don't let cost hold you back , we offer a number of financing options to help you. For a limited time receive 0% interest & NO PAYMENTS for 24 months