Fast Laundry Conversions. Call Us Now to Convert Your Space.
Locally Owned & Operated – Experience Honest, Upfront Pricing Without Surprises. Offering Customized Solutions Tailored to Your Needs.
Laundry Conversion Services by ASAP Plumbing
Bringing In-Unit Laundry Convenience to Multi-Unit Housing Complexes
In today's fast-paced world, renters are seeking more than just a place to live; they're looking for convenience, privacy, and amenities that cater to their lifestyle. One of the most sought-after features in multi-unit housing is the in-unit laundry facility. ASAP Plumbing is your expert partner in making this valuable upgrade a reality for your property.

Key Benefits of Laundry Conversion Services
Increased Rental Income: Properties with in-unit laundry facilities can command higher rents, often up to 20% more, as evidenced by Trulia's market research.
Improved Tenant Retention: In-unit laundry adds a layer of comfort and convenience, leading to happier tenants and longer tenancies, reducing turnover and vacancy rates.
Enhanced Property Value: A laundry conversion is a value-adding improvement that can significantly raise your property's market worth.
Cost Savings: By reducing the frequency of tenant turnover, you'll spend less on marketing and preparing units for new occupants.
Turnkey Solutions from ASAP Plumbing
We understand that undertaking a project of this magnitude requires careful planning and execution. That's why ASAP Plumbing provides end-to-end, turnkey solutions:
Custom Planning: We assess your property to design a conversion plan that aligns with your goals and the existing infrastructure.
Comprehensive Installation: From permits and construction to plumbing and electrical work, we manage every detail of the conversion process.
Licensing and Insurance: As a fully licensed, bonded, and insured provider, we ensure that all work is compliant with local regulations and standards.
Local Expertise: With years of experience serving the greater Phoenix area, we have a deep understanding of the market and the needs of local property owners.
We've been serving Maricopa County residents since 2014
No surprises, you approve the price before we do the work
We are Licensed & Insured
20+ years of repipe and plumbing experience
Great Service, Professional & Courteous!

Get your free, personalized, no obligation quote.
ASAP Plumbing Pros are trained to diagnose and treat all types of pest problems. Because every home is different, they work with you to design a unique program for your situation.
"*" indicates required fields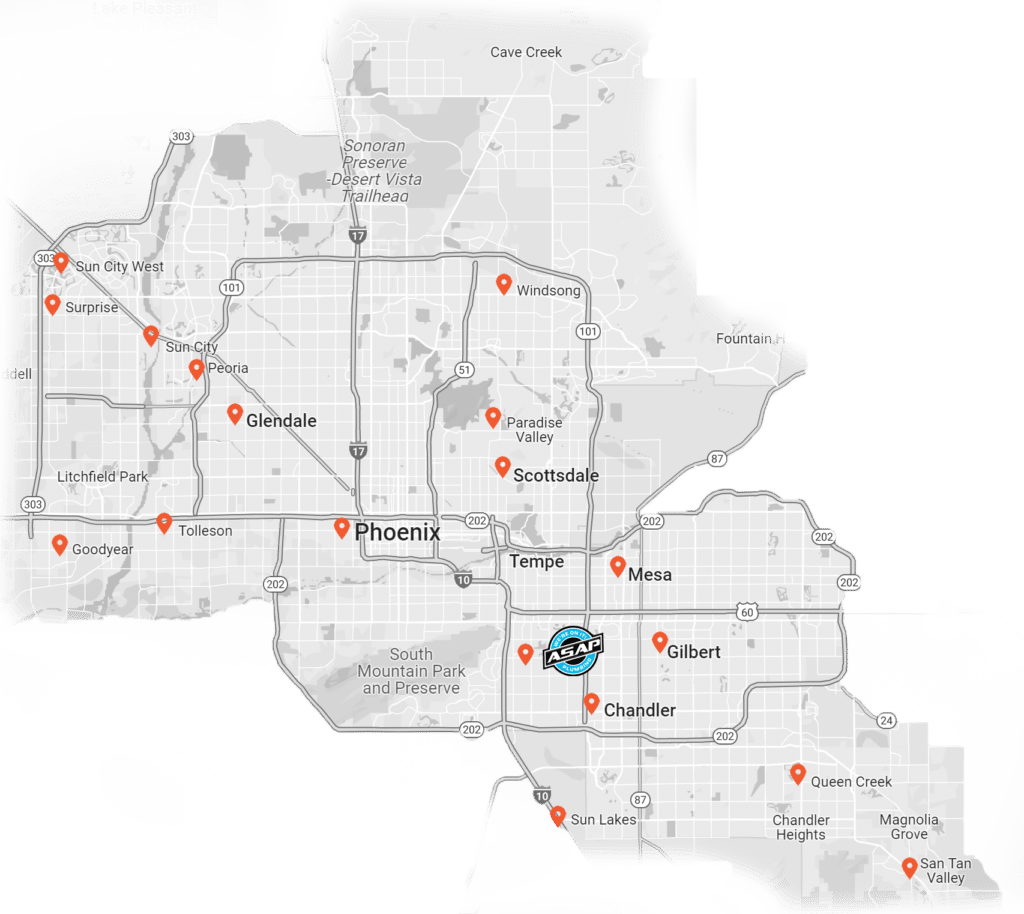 Understanding the Scope of Work
The scope of work for a laundry conversion can vary based on your preferences and the existing layout of your units. Here's what you can expect:
Choice Between Vented and Ventless: We offer options for traditional vented dryers and space-saving ventless dryers, each requiring different modifications.
Space Planning: Whether it's under kitchen countertops or in closets, we find the optimal location for your new laundry facilities.
Electrical and Plumbing Adjustments: Necessary upgrades to the electrical and plumbing systems are handled with precision, ensuring seamless functionality.
Building Modifications: From venting traditional dryers to adding plumbing vent stacks, we cover all structural changes in compliance with building codes.
Our Laundry Conversion Services
ASAP Plumbing provides comprehensive laundry conversion services tailored to the unique needs of your multi-unit housing complex:
Feasibility Assessment: We begin by evaluating your property to determine the best approach for integrating in-unit laundry facilities, considering factors like space, plumbing infrastructure, and electrical capacity.
Customized Planning: Our experts will work closely with you to design a conversion plan that minimizes disruption to your tenants and maximizes the use of available space.
Seamless Installation: We handle all aspects of the installation process, from plumbing and electrical work to ventilation and appliance setup, ensuring a seamless transition to in-unit laundry.
Ongoing Support: After the conversion is complete, we remain available for any maintenance or support needs, ensuring your new laundry facilities continue to operate efficiently.
Why Choose ASAP Plumbing?
Experience: Our team has extensive experience in managing large-scale plumbing projects for multi-unit housing complexes.
Quality Workmanship: We are committed to delivering high-quality workmanship, ensuring that every conversion is completed to the highest standards.
Timely Completion: We understand the importance of minimizing downtime, so we work diligently to complete your laundry conversion project on time and within budget.
Transparent Communication: Throughout the project, we maintain open lines of communication, keeping you informed of our progress and any important updates.
Ready for a Game-Changing Upgrade?
In-unit laundry is more than just a convenience—it's a strategic investment in the competitiveness and value of your property. With ASAP Plumbing's expert laundry conversion services, you can provide your tenants with a sought-after amenity that sets your property apart. Contact us today for a consultation and take the first step towards a more attractive, profitable multi-unit housing complex.
WHY WORK WITH US
LOCAL & RELIABLE
Your home deserves the best! Our commitment to our customers is to provide the highest level of service on every single call. Quality workmanship & premium parts is a promise we deliver on.

Complimentary, No-Pressure Estimates
Don't worry about costs for seeking advice or a second opinion. We offer completely free estimates, ensuring you can make your decisions without any financial obligation.

Clear and Transparent Pricing
Get a detailed & easy-to-understand breakdown of our services, empowering you to make well-informed choices about the services you require.

Skilled and Reliable Plumbing Professionals
Rely on our local technicians, each professionally trained, licensed, & insured, for consistent and trustworthy service. Enroll & Receive Up To 15% Saving On All Plumbing Repairs. Savings All Year Round.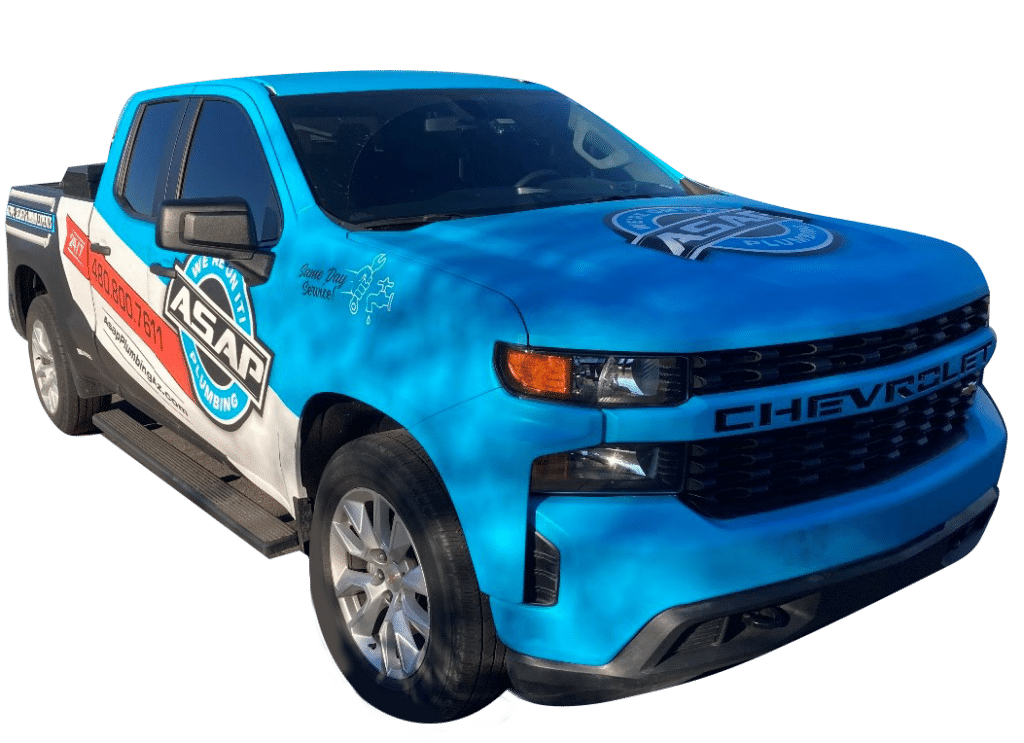 AROUND-THE-CLOCK EMERGENCY PLUMBING SUPPORT.
Anytime, Any Day – We're On It!
Ready for a Hassle-Free Plumbing Experience?
Don't wait for minor issues to become major headaches. Trust ASAP Plumbing for all your plumbing repairs and installations. Contact us today and experience unparalleled service quality. Call us 480.336.9235
Frequent Asked Questions
What are common types of laundry conversions in multifamily buildings and apartments?
Common laundry conversions in these settings include adding in-unit laundry facilities to individual apartments, converting communal laundry rooms into more functional or aesthetically pleasing spaces, or repurposing underutilized areas into shared laundry facilities to provide convenience to tenants.
What are the key factors to consider when planning a laundry conversion in a multifamily setting?
Key factors include ensuring adequate plumbing and electrical infrastructure, adhering to building codes and regulations, considering the impact on existing tenants (such as noise and construction disruption), and determining whether the conversion will require additional ventilation or structural changes. It's also important to consider the return on investment in terms of property value and tenant satisfaction.
How do you minimize disruption to tenants during a laundry conversion in a multifamily building?
Minimizing disruption involves clear and frequent communication with tenants about the schedule and expected impacts, restricting construction hours to less intrusive times, ensuring common areas are kept clean and safe, and possibly providing alternative laundry solutions if communal facilities will be temporarily unavailable.
Do laundry conversions in multifamily buildings require special permissions or permits?
Yes, just like in single-family homes, modifications in multifamily buildings often require permits, especially when they involve changes to the building's plumbing, electrical, or structural systems. It's essential to consult with local authorities to understand the specific requirements and ensure that all renovations are compliant with local building codes and regulations. Failure to do so could result in fines or legal challenges.