Laundry Conversion Services
Modern renters want privacy and convenience. Rather than having to leave their apartments to do laundry in public places, renters prefer in-unit laundry facilities and are willing to pay extra for it. If you have been thinking about converting your multi-unit housing complex to in-unit laundry, ASAP Plumbing can provide the expertise to make your laundry conversion successful.
What Are the Benefits of Laundry Conversion Services?
Adding in-unit laundry to your rental units will allow you to collect higher rents and retain tenants for longer periods of time. According to Trulia, renters are willing to pay as much as 20 percent more for apartments with in-unit laundry facilities in certain locations. Your tenants will be happier with their living accommodations, which will translate into fewer vacancies. You will save money because you will spend less time trying to attract new tenants. Additionally, in-unit laundry conversion will increase the market value of your property.
What Is the Scope of Work for a Laundry Conversion?
The scope of work will vary depending on the choice between traditional vented laundry dryers versus ventless dryers. Traditional dryers must be vented, and the air within the dwelling unit must be rebalanced. Ventless dryers, though, require fewer modifications to the building's structure. Ventless laundry dryers also require less space and can often be located under kitchen countertops or in closets. It is also possible to use combination washer/dryers that are about the same size as dishwashers. Both traditional vented and ventless laundries will require modifications to the building's electrical and plumbing systems. In some cases, it may be necessary to upgrade existing electrical panel boxes and to add new through-the-roof plumbing vent stacks.
Turnkey Solutions
If you are considering laundry conversion services, contact ASAP Plumbing today. We provide complete turnkey solutions for both traditional vented in-unit laundries as well as ventless laundries. We can handle every phase of the project all the way from obtaining a building permit to completing the construction. ASAP Plumbing is fully licensed, bonded and insured. We are locally owned and have been serving the greater Phoenix area since 2014.
Contact Us
"*" indicates required fields
WHAT TO EXPECT FROM US
24/7 Availability
Plumbing emergencies don't keep office hours. This is why we are available 24 Hours a Day 7 Days a Week & available for same-day service! You're in safe hands from the moment you place that first call.
Professional Services
We're in the business of making customers by taking care of them. From our dispatchers to our on-site Plumber's, we'll talk you through and then walk you through the entire plumbing process. Transparency is key to us developing a long-term relationship with our customers.
Plumbing & Drain Experts
Repiping or leaking water heaters? Blocked drains or a skyrocketing water bill? ASAP Plumbing has accumulated many years of experience there's nothing we haven't dealt with before. Quality workmanship & premium parts is a promise that we deliver on.
No Sticker Shock
At ASAP Plumbing, our prices are always fair and honest. And our technicians make sure to discuss them up-front, you approve the price before we do the work. You can relax knowing you pay the same price no matter how long the job takes.
Knowledgeable Technicians
Our technicians are all highly-skilled and trained to handle nearly any plumbing problem. We only hire hard working and reliable professionals. We also use our plumbing knowledge to educate our customers as well!
Financing Available
Don't let plumbing repair costs stress you out! We offer a variety of payment options so you can pick what's best for you.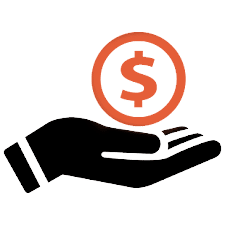 CHECK OUT OUR FINANCING PLANS
Don't let cost hold you back , we offer a number of financing options to help you. For a limited time receive 0% interest & NO PAYMENTS for 24 months