Expert Queen Creek Plumbers
Delivering Same-Day Services Throughout the Area When you're seeking plumbers in Queen Creek, AZ, we recognize the plethora of options available. So, why opt for ASAP Plumbing? It boils down to one thing: our unmatched dedication and quality.
From clearing basic drain obstructions to executing complete home repiping, our team is well-equipped with the expertise, finesse, and advanced tools to handle any challenge you present. But they're more than just skilled technicians; they're integral parts of the Queen Creek community. With a profound commitment to their neighbors, our plumbers are passionate about efficiently resolving any plumbing issues that arise.
Expert Plumbers Delivering Same-Day Services in Queen Creek

Leading Plumbers in Queen Creek, AZ
We are honored to serve as Queen Creek's all-inclusive plumbing service. Our extensive range of offerings encompasses:
Repiping
Drain Cleaning
Garbage Disposals
Sewer Repair
Toilet Repair & Replacement
Trenchless Pipe Repair & Replacement
Leak Repair
Leak Detection
Main Water Line Repair
Main Water Line Replacement
Emergency Plumbing
Trenchless Boring Services
Water Heater Repairs
Water Heater Installation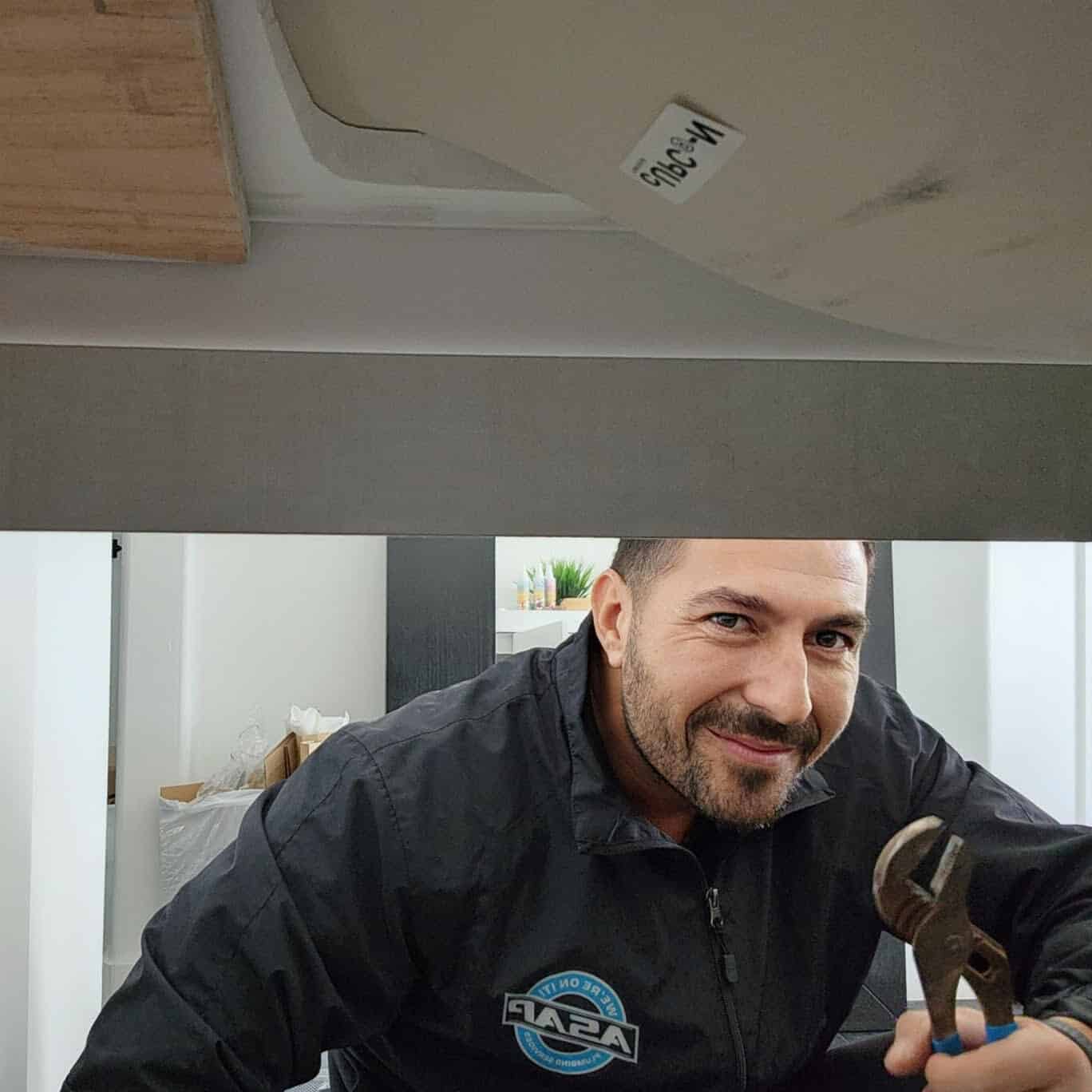 We've been serving Maricopa County residents since 2014.
No surprises, you approve the price before we do the work.
We are Licensed & Insured
20+ years of repipe and plumbing experience.
Great Service, Professional & Courteous!

Get your free, personalized, no obligation quote.
ASAP Plumbing Pros are trained to diagnose and treat all types of pest problems. Because every home is different, they work with you to design a unique program for your situation.
"*" indicates required fields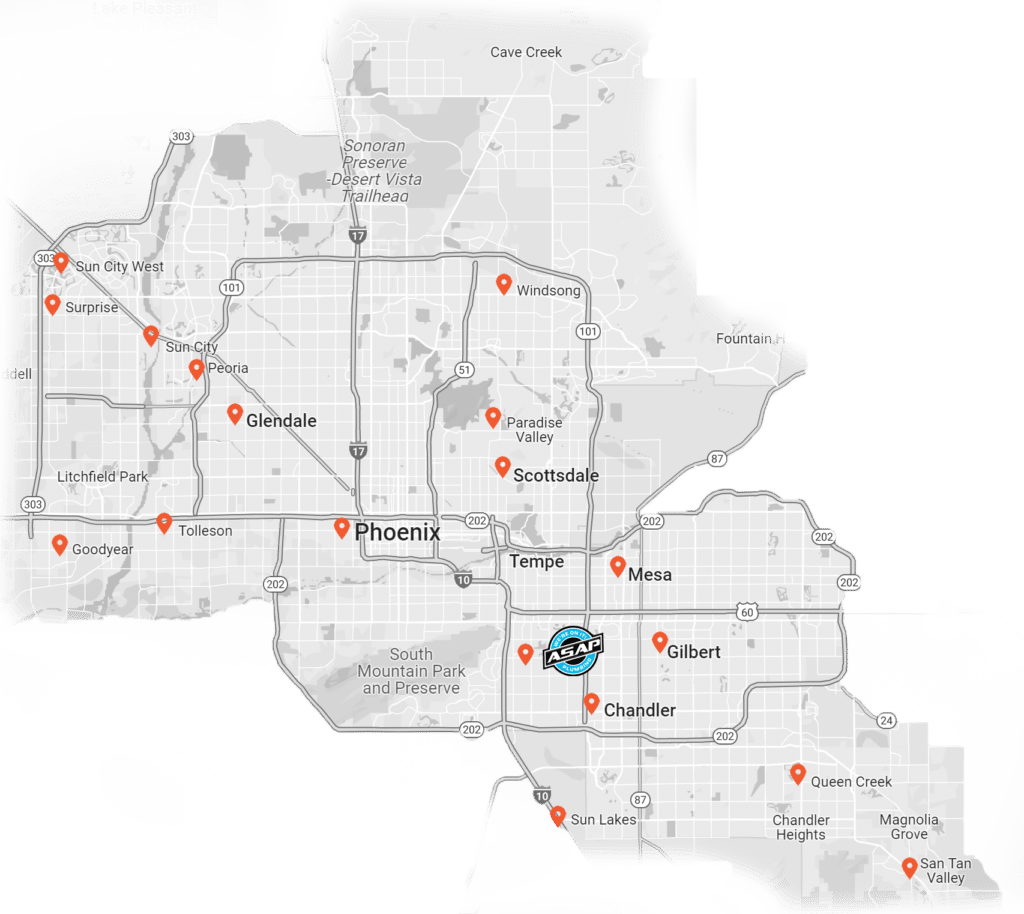 Why Choose ASAP Plumbing in Queen Creek:
Clear and upfront pricing, devoid of concealed costs or last-minute surprises.
Experienced plumbers unwaveringly committed to your home's plumbing needs.
A staunch dedication to top-tier communication and stellar customer service.
Rapid response times, ensuring your concerns are swiftly addressed.
Reliance on only the highest quality materials and equipment in the industry.
Your Repipe, Sewer, and Drain Experts in Queen Creek At ASAP Plumbing, your plumbing issues are our foremost priority. We pledge to dispatch our team to your Queen Creek home without delay, ensuring a quick assessment and effective strategy to address the problem. Fully aware of the stress associated with plumbing hiccups, our team focuses on maintaining open channels of communication, ensuring you're informed at every juncture.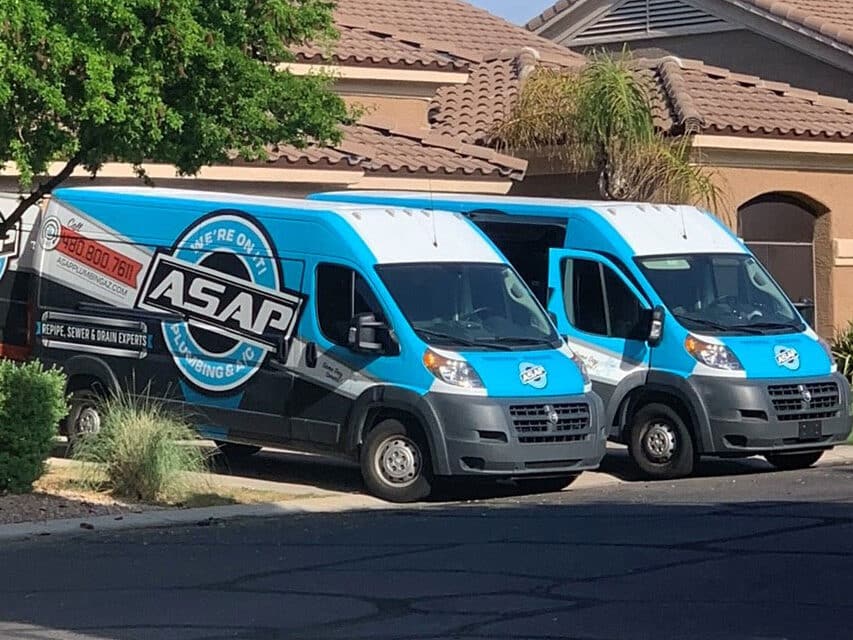 Serving the Heart of Queen Creek
Being an integral part of the Queen Creek community, our commitment goes beyond business. We view every service as an opportunity to uplift our community and enhance the living standards of our neighbors.
Reach out to ASAP Plumbing now for the best-in-class, same-day plumbing professionals across Queen Creek.
SERVICES WE OFFER
DRAIN CLEANING SERVICES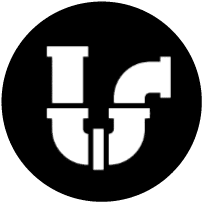 We use state of the art technology & offer the best industry warranties.
SEWER & DRAIN REPAIR SERVICES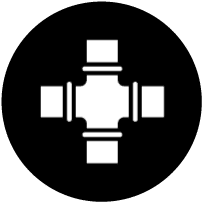 We use the best industry leading equipment & have in-house trained technicians.
LEAK DETECTION & REPAIR SERVICES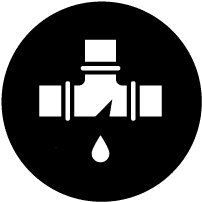 Our plumbing technicians are re-pipe certified, fast & knowledgeable.
WATER LINE SERVICES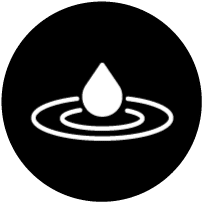 We provide Zero dig trench-less water main replacement valley wide.
WATER HEATER SERVICES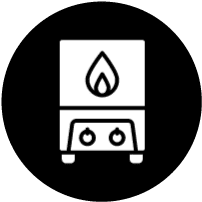 All of our service vehicles carry a water heater at all times & can provide install same day.
WATER TREATMENT SERVICES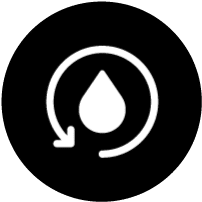 We only provide the best water treatment systems made specifically for Arizona's water conditions.
At ASAP, we take great pride in delivering an unparalleled customer service experience. Our commitment begins with a transparent walk-through of our comprehensive diagnostic and repair process. This ensures that both our customers and technicians are fully aligned on the tasks at hand, the actions to be taken, and the outcomes you can anticipate from our service, every step of the way.



Consultation & Diagnostics

This is where the customer presents their issue. The technician will ask questions to understand the problem fully. Technicians conduct a thorough diagnostic to pinpoint the exact issue. The time frame for this phase is communicated to the customer.
Report Findings & Approval

Once the problem is identified, a detailed report is provided to the customer, explaining the issue, the necessary repairs, and the costs involved. Before any work begins, the customer must approve the proposed plan and costs.
Repair Work & Quality Check

Technicians carry out the repairs as agreed. They use quality parts and tools to ensure the best outcome. After repairs, a quality check is performed to ensure that everything is working correctly.
Customer Feedback & Follow-up

Upon completion, customers are asked to provide feedback on their service experience. The company follows up with the customer after a set period to ensure they are satisfied and to address any further concerns.
WHY WORK WITH US
LOCAL & RELIABLE
Your home deserves the best! Our commitment to our customers is to provide the highest level of service on every single call. Quality workmanship & premium parts is a promise we deliver on.

Complimentary, No-Pressure Estimates
Don't worry about costs for seeking advice or a second opinion. We offer completely free estimates, ensuring you can make your decisions without any financial obligation.

Clear and Transparent Pricing
Get a detailed & easy-to-understand breakdown of our services, empowering you to make well-informed choices about the services you require.

Skilled and Reliable Plumbing Professionals
Rely on our local technicians, each professionally trained, licensed, & insured, for consistent and trustworthy service. Enroll & Receive Up To 15% Saving On All Plumbing Repairs. Savings All Year Round.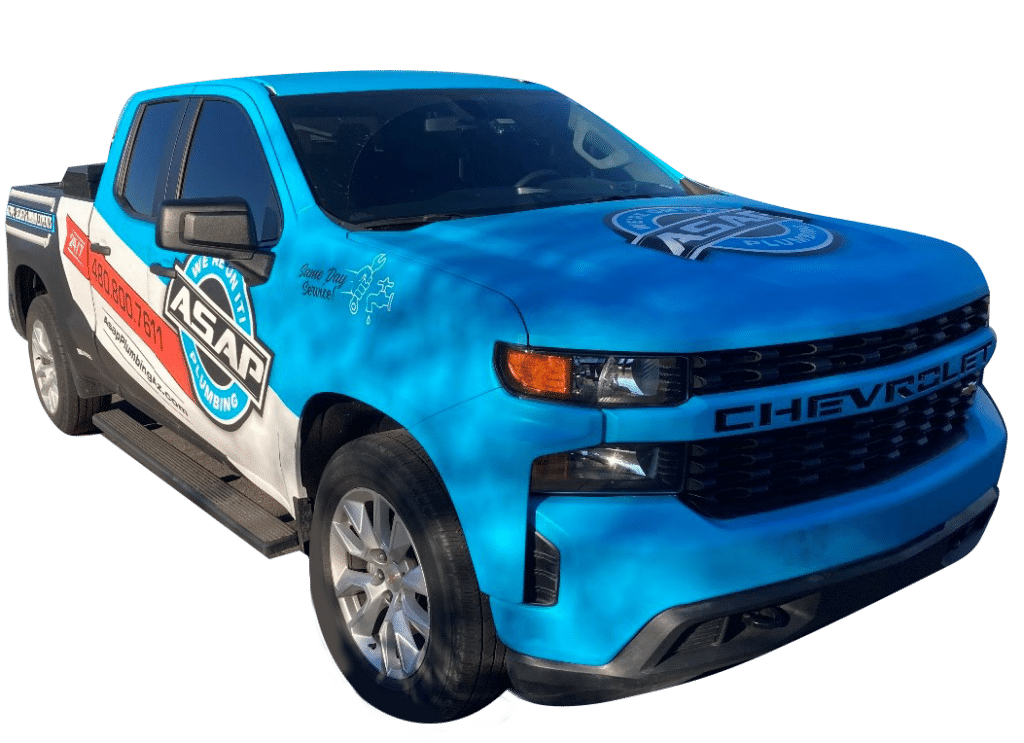 AROUND-THE-CLOCK EMERGENCY PLUMBING SUPPORT.
Anytime, Any Day – We're On It!
Ready for a Hassle-Free Plumbing Experience?
Don't wait for minor issues to become major headaches. Trust ASAP Plumbing for all your plumbing repairs and installations. Contact us today and experience unparalleled service quality. Call us 480.336.9235