Water Heater Repair Phoenix, Arizona
Most of us pay little attention to our water heaters until we run out of hot water. When that happens, we suddenly realize what a vital service they perform. Water heaters tend to be very reliable appliances but occasionally need repair. When that happens, ASAP Plumbing has qualified technicians that can quickly take care of your water heater problems for you.



Signs That You Need a Water Heater Repair
The most obvious sign that you need a water heater repair is that you have no hot water or an insufficient quantity of hot water. Your water may also take a long time to get hot. Another sign is when your hot water has a brown, rusty color to it. Additionally, you may need a water heater repair if your water is too hot.
Water Heater Leaking
From time to time, a water heater will begin to leak. That can be caused by a bad seam or a rusty tank. Once that happens, you should contact us as soon as possible because leaks tend to get worse as time goes by. Your water heater could even rupture, which could damage your floors and furniture.
Anode Rod Replacement
Water heaters are susceptible to rust. That is because water and metals inside the tank interact to produce an electrochemical process that results in galvanic corrosion. To counteract that corrosion, water heaters contain anode rods, which act as sacrificial anodes. The rods sacrifice themselves and thereby prevent the water heater tank from rusting. However, the anode rods need to be replaced periodically in order for this process to continue.
Summary
You may need a water heater repair if you have no hot water, insufficient hot water, a rusty color to your hot water or a leak around the tank. If you are experiencing any of these problems, you should contact us immediately. We can take care of a water heater leaking, perform an anode rod replacement or solve any other water heater problems. All of our technicians are trained and experienced in water heater repair. Additionally, we offer service on a 24/7 basis.
$48
Water Heater Tune-up + Free flush
We'll assess your existing water heater for any concerns & proper functioning
•Residential Only
•We will provide a tune-up by flushing your water heater
• We will present you with personalized solutions
• We'll credit the original maintenance charge toward repairs if needed!
•100% Customer Satisfaction on Repairs & Installs
•NO Service Call Fees
Schedule Service
*Not valid for tankless, standard water heater only. Restrictions Apply. Call for Details. Present Coupon at Time of Service. Not Available to Combine with Other Offers. Offer valid during regular business hours only ( 7am- 5pm )
Water Heater Repair? We Can Help. 24/7 Response (480) 336-9235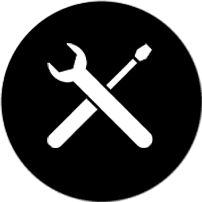 REPAIR VERSUS REPLACE
Gas hot water heaters typically last 8-12 years. If yours is approaching or beyond those years, is past its warranty, or has several previous repairs it's probably time for a replacement. Especially if there's evidence of rust or scale.
There are other reasons for a replacement rather than a repair as well. With an add-on or remodeling, you may want added capacity. Or you may want to invest for energy savings.
ANNUAL MAINTENANCE
Most people ignore their water heater until it breaks down. You shouldn't. Leading manufacturers recommend an annual drain and flush to remove sediment. That improves efficiency, gives you more hot water, and helps the heater last longer. We can provide preventive maintenance along with a performance and safety inspection for a surprisingly low cost.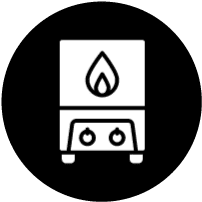 Replacement Installation
Our professional water heater installation services make sure everything's working properly — safely and efficiently — for the best performance, highest reliability, and longest lifetime. For gas models that includes proper venting.
It's tempting to go for a large size, but over-sizing greatly reduces efficiency. So it's likely your replacement will be a similar tank size and heating capacity. But we can analyze your use for a perhaps better fit. If you need more capacity, adding a small tankless water heater may be a better choice than a larger replacement.
TIP: The warranty period is a pretty good indicator of quality and expected lifetime. Needless to say models with longer warranties (and higher efficiencies) are a bit more expensive.
You should also consider high-performance Energy Star models. These typically use 25% less energy than the economy and older models. Other features, such as low-NOX and flame arrestors, may be required by local codes. We'll let you know if these apply.
Whatever make and model you choose our water heater installation specialists will disconnect and haul away your old one and install the new one to fully meet code, with earthquake straps and drip pan. We'll take care of permits and will double-check that everything's working properly before we leave. Most replacements, residential and commercial, take just a few hours.
Need Water Heater Repair? We Can Help! (480) 336-9235
WHY CHOOSE US
Need a water heater repair or replacement? We're on it with fast, dependable, and honest services. We'll help you choose between repair and installation options for the best value.
You'll get upfront pricing, with the same price any day of the week, daytime and night time. You'll also get personalized services that come only from locally owned and operated businesses like ours. And we guarantee your satisfaction as well as our workmanship.
LOCALLY OWNED AND OPERATED
A fixture in our community, dedicated to serving our neighbors since 2014.
---
INDUSTRY LEADING WARRANTIES
With ASAP Plumbing you get 24-Month Standard Labor Warranty & Lifetime Warranty on our Re-pipes.
---
100% SATISFACTION GUARANTEE
We take the time to listen to your questions and concerns and work around your needs.
---
CUSTOMER EDUCATION
We are focused on educating our customers instead of pushing unnecessary services or products.
---
CHECK OUT OUR FINANCING PLANS
Don't let cost hold you back , we offer a number of financing options to help you. For a limited time receive 0% interest & NO PAYMENTS for 24 months
Pre-Approval In Just Minutes
Soft Credit Pull
Up To 15 Years Payment Terms
Flexible Payment Options
Hassle-Free Plans
No Pre-Payment Penalty
WHY HIRE ASAP PLUMBING?
We're the repipe, sewer & drain pros you can trust– with an impeccable reputation, streamlined process & industry-leading warranties!

LOCALLY OWNED AND OPERATED
A fixture in our community, dedicated to serving our neighbors since 2014.
pipes.
---
YOUR HAPPINESS GUARANTEED
We take the time to listen to your questions and concerns and work around your needs.
---
CUSTOMER EDUCATION
We are focused on educating our customers instead of pushing unnecessary services or products.
---
24/7 AVAILABILITY
Plumbing emergencies don't keep office hours. This is why we are available 24 Hours a Day 7 Days a Week & available for same-day service! You're in safe hands from the moment you place that first call.
---
KNOWLEDGEABLE TECHNICIANS
Our technicians are all highly-skilled and trained to handle nearly any plumbing problem. We only hire hard working and reliable professionals. We also use our plumbing knowledge to educate our customers as well!