Fast, Effective Toilet Repair – Same Day. Call Us Now to Diagnose & Unblock Your Lines Promptly
Locally Owned & Operated – Experience Honest, Upfront Pricing Without Surprises. Offering Customized Solutions Tailored to Your Needs.

Reliable Toilet Repair and Replacement in Tempe
At ASAP Plumbing, we understand that a malfunctioning toilet can disrupt your daily routine. That's why we offer swift, affordable, and reliable toilet repair and replacement services to residents and businesses in Tempe and the surrounding areas. Our team of plumbing professionals is equipped to handle any toilet issue, ensuring your comfort and convenience are restored without delay. Trust in our expertise for a hassle-free solution to all your toilet needs.

Why Choose ASAP Plumbing for Toilet Services?
Unparalleled Expertise: Our seasoned professionals are trained to tackle a spectrum of toilet issues, ensuring optimal functionality.
Quick Turnaround: Toilet troubles can be disruptive. We prioritize swift responses and efficient service delivery, minimizing downtime.
Durable Replacements: If a replacement is in order, trust us to provide top-notch products that are both durable and stylish.
Transparent Pricing: No hidden costs. No surprises. We believe in honest pricing for all our services.
Our Comprehensive Toilet Services:
Repairs: From minor fixes to addressing major malfunctions, our repair services ensure your toilet is in prime condition.
Replacement: Outdated or damaged beyond repair? Our replacement services offer a wide range of options to suit your bathroom aesthetics and budget.
Inspections: Regular inspections can prevent major issues. Allow our experts to evaluate and maintain your toilet system's health.
Get in Touch:
Facing toilet troubles or considering a replacement? Let ASAP Plumbing provide you with the hassle-free and efficient service you deserve. Contact us today, and let's restore comfort and functionality to your bathroom.


We've been serving Maricopa County residents since 2014
No surprises, you approve the price before we do the work
We are Licensed & Insured
20+ years of repipe and plumbing experience
Great Service, Professional & Courteous!

Get your free, personalized, no obligation quote.
ASAP Plumbing Pros are trained to diagnose and treat all types of pest problems. Because every home is different, they work with you to design a unique program for your situation.
"*" indicates required fields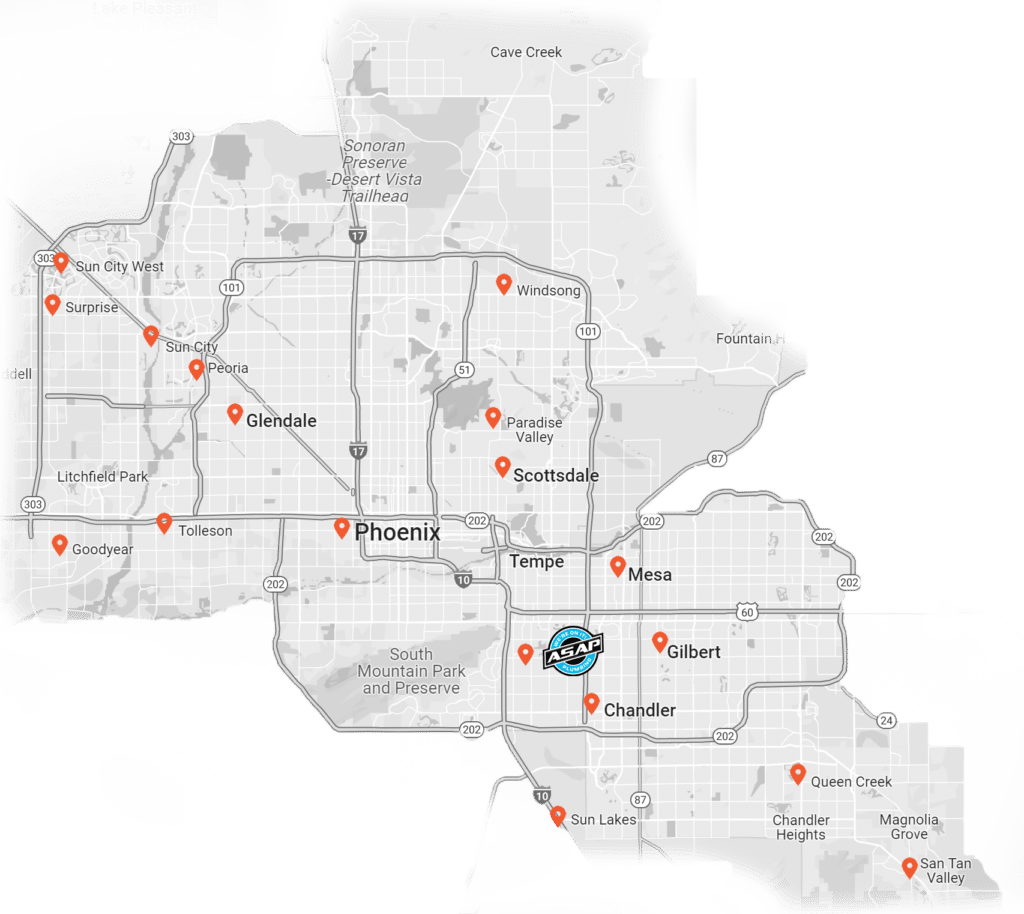 Signs You Might Need Toilet Repair Near You
Recognizing early indications of toilet malfunctions can save you from larger issues and costs down the line. Here are some signs that it might be time to seek toilet repair services in your vicinity:
Constant Running Water: If your toilet seems to run endlessly after a flush, it could indicate a problem with the internal mechanisms.
Frequent Clogging: Occasional clogs can happen, but if your toilet clogs frequently, there might be a deeper underlying issue.
Overflowing: If your toilet overflows regularly, it might be due to blockages or problems in the drainage system.
Weak Flushing: If the flush has become notably weaker or it takes more than one try to clear out, your toilet might need some attention.
Water Leaks: Puddles or dampness around the toilet base can indicate a leak, which should be addressed immediately to prevent floor damage.
Unusual Noises: Gurgling or ghost flushing sounds from the toilet can indicate issues with the plumbing or internal components.
Persistent Bad Odor: If there's a constant foul smell around your toilet even after cleaning, it might be due to issues in the sewage line or vent.
Cracks in the Toilet: Visible cracks in the porcelain, whether on the bowl or tank, can lead to major leaks in the future.
Age of the Toilet: Older toilets might have worn-out components and may not be as water-efficient as newer models. If yours is quite old, it might be time for a repair or even a replacement.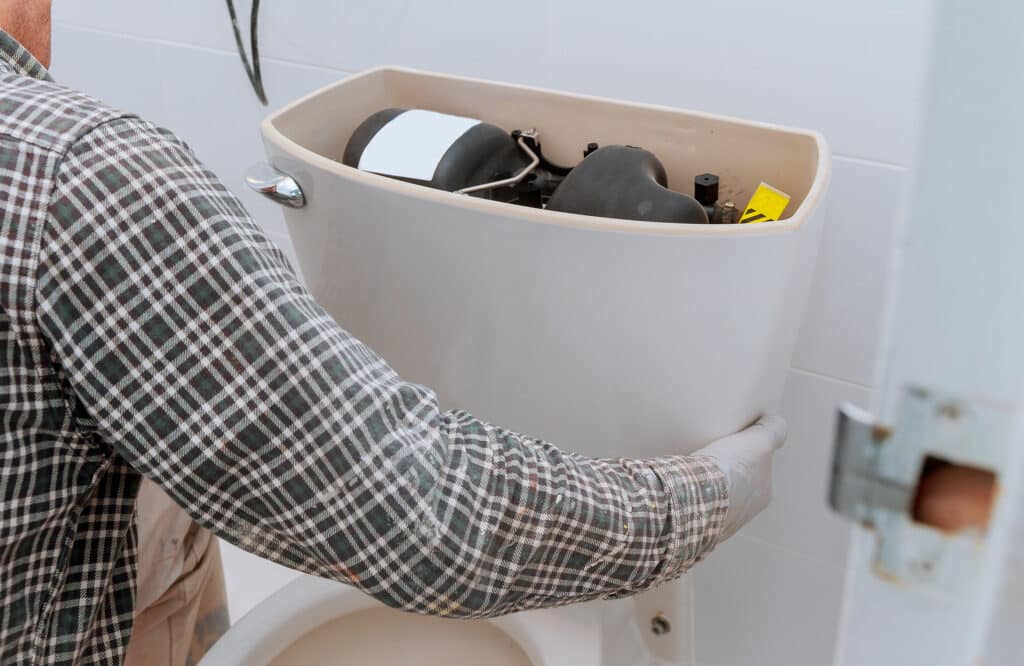 Customer Testimonials:
"I reached out to ASAP Plumbing when our toilet started acting up. They were prompt, professional, and solved the issue in no time! Highly recommended!" – Alex J., Satisfied Customer
*"When renovating our bathroom, we chose ASAP Plumbing for a toilet replacement. Their selection and installation service were top-notch!" – Maria L., Happy Homeowner
WHY WORK WITH US
LOCAL & RELIABLE
Your home deserves the best! Our commitment to our customers is to provide the highest level of service on every single call. Quality workmanship & premium parts is a promise we deliver on.

Complimentary, No-Pressure Estimates
Don't worry about costs for seeking advice or a second opinion. We offer completely free estimates, ensuring you can make your decisions without any financial obligation.

Clear and Transparent Pricing
Get a detailed & easy-to-understand breakdown of our services, empowering you to make well-informed choices about the services you require.

Skilled and Reliable Plumbing Professionals
Rely on our local technicians, each professionally trained, licensed, & insured, for consistent and trustworthy service. Enroll & Receive Up To 15% Saving On All Plumbing Repairs. Savings All Year Round.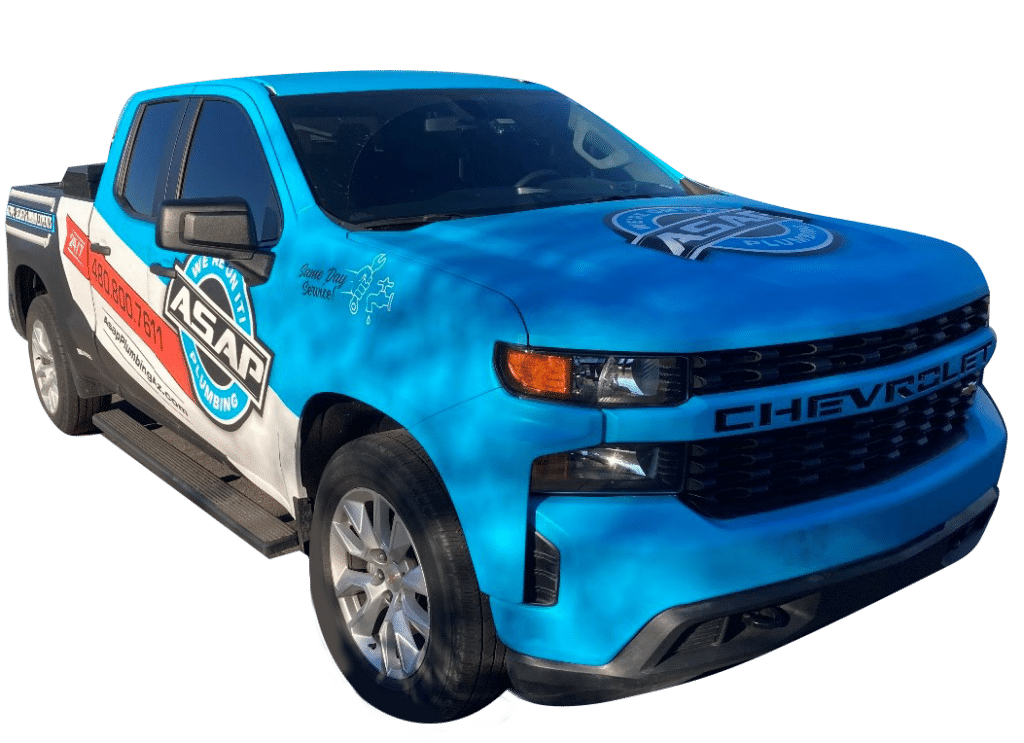 AROUND-THE-CLOCK EMERGENCY PLUMBING SUPPORT.
Anytime, Any Day – We're On It!
Ready for a Hassle-Free Plumbing Experience?
Don't wait for minor issues to become major headaches. Trust ASAP Plumbing for all your plumbing repairs and installations. Contact us today and experience unparalleled service quality. Call us 480.336.9235
Frequent Asked Questions
What are the different types of toilets available?
There are several types of toilets, including gravity-flush, pressure-assisted, dual-flush, wall-mounted, and composting toilets. Each has its own mechanism and benefits, such as water conservation or space-saving designs.
How much water does a standard toilet use per flush?
Traditional toilets used to use as much as 3.5 to 7 gallons per flush. However, modern low-flow toilets are designed to use 1.6 gallons per flush or less, with high-efficiency models using as little as 1.28 gallons per flush.
What should I do if my toilet is constantly running?
A constantly running toilet is often due to a faulty flapper or a fill valve issue. Check the flapper to ensure it's sealing properly, and adjust the float arm or replace the fill valve if necessary. If the problem persists, it may be best to consult a plumber.
Can anything besides toilet paper be flushed down a toilet?
Generally, it's advised to only flush human waste and toilet paper down a toilet. Flushing other items, even those labeled as "flushable," can lead to clogs and damage the sewage system. This includes products like wipes, sanitary products, and paper towels.