Need A Plumber In Cave Creek? We Can Help! Call Today. (480) 336-9235
CAVE CREEK, ARIZONA PLUMBING SERVICES
Looking for a plumber that's fast, dependable, and honest? And has reasonable rates? In Cave Creek, Arizona that's us ASAP Plumbing Services. We're far more than drain cleaners. We offer the full range of professional plumbing services with inspection, diagnosis, repair, and installation expertise. Have an emergency or something that just can't wait? We'll be at your Cave Creek location with a 60 to 90 minute response time.
PLUMBING REPAIR, INSTALLATION AND MORE
We're a full-service general plumbing contractor, ready to meet all your plumbing needs. Our additional services include the following repair, replacement, and installation services.
With technicians, licensed plumbers, and licensed master plumbers we're well qualified for just about anything. Our many additional services include repairing, replacing, and installing the following.
Backflow preventers
Faucets
Frozen pipes
Garbage disposals
Sump pumps
Toilets
Water softeners
We can also install, replace, and repair gas lines and water lines. That includes partial or complete pex or copper repiping.
Contact Us
"*" indicates required fields
Sewer or Drain Problems? We Can Help! Call Today. (480) 336-9235
SERVICES
DRAIN CLEANING
We're experts at the usual cable machines and augers for drain and sewer cleaning. But for tough problems, such as drain backups that keep coming back, we have the equipment and training that most local plumbers serving Cave Creek lack.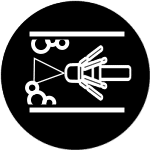 HYDRO JETTING
This advanced equipment boosts water pressure up to as high as 4,000 psi (pounds per square inch) to thoroughly but safely blast through grease and grime clogs, debris, mineral scale, and even tree roots then flush it all down the line. Our attachments let us cover everything from 1 1/2 inch drain pipes to large sewer mains. It's the only technology that actually cleans the insides of pipes good-as-new so there's nothing to help another cycle of build-up get going.
WATER HEATERS
Water heaters are ignored and forgotten… until there's a problem. Our water heater service specialists are expert trouble shooters, saving you time and money. Nearly every repair is a single, short visit. If your hot water heater is nearing the end of its lifetime (typically 8 to 12 years), has become unreliable, needs an expensive repair, or has a leaky tank then it's time for a new one. We can usually complete a water heater replacement installation in just a few hours, often the same day you call.
Considering a high-efficiency model to save on utility bills? We'll be happy to advise you on Energy Star rated models of just the right size. We're also Cave Creek's experts for the installation, replacement, and annual maintenance of tankless water heaters. These modern marvels can cut the energy used for heating water by as much as a third. Without that large storage tank they're very compact and can be installed right where you need hot water, so there's no more waiting. Best of all since tankless units heat the water as you use it you'll never run out again.
LEAKING PIPES
Leaky faucets and appliance fittings are pretty easy to find and inexpensive to repair. Leaking pipes are another matter. The flaw may be quite a distance from any symptoms such as dampness or mold. Cave Creek plumbers relying on intuition are likely to make several holes in your walls or floor tracking down the source.
ELECTRONIC LEAK DETECTION
Instead, we combine experience and training with the latest in electronic leak detection instruments to quickly, reliably and accurately pinpoint the location. But first, we're likely to perform a sensitive pressure test to be sure that you actually do have a problem.
SLAB LEAKS
What could be worse than a leak inside a wall? A leak under the floor. Slab leaks occur in pipes running under the several inches thick concrete floor slab. Depending on the location and the general condition of your pipes the most cost-effective solution could be breaking through the flooring and concrete for a spot repair or re-routing new plumbing to bypass the problem area.
Comprehensive Plumbing Services. Schedule An Appointment Now! (480) 336-9235