Need A Plumber In Chandler? We Can Help! Call Today. (480) 336-9235
CHANDLER, ARIZONA RESIDENTIAL AND COMMERCIAL PLUMBING SERVICES
Need a plumber in Chandler? You can reach us anytime for 24/7 emergency service. We also make same-day appointments. As a full-service residential and commercial plumbing company, we can handle everything from garbage disposals, toilets, and faucets up to major commercial repiping projects. With experts in gas lines, standard and tankless water heaters, video camera pipe inspections, and water softeners there's not much we can't do. And of course, we do drain and sewer cleaning.
PLUMBING REPAIR, REPLACEMENT, INSTALLATION
We're a full-service general plumbing contractor, ready to meet all your plumbing needs. Our additional services include the following repair, replacement, and installation services.
Backflow preventers
Faucets and sinks
Full repiping projects, including copper repiping and other pipe replacement
Garbage disposals
Gas lines
Sump pumps
Thawing frozen water pipes
Toilet repair and replacement
Sink installations
Sewer line replacements and much more…
Contact Us
"*" indicates required fields
Sewer or Drain Problems? We Can Help! Call Today. (480) 336-9235
SERVICES
DRAIN CLEANING IN CHANDLER, ARIZONA
With the latest in power cables and augers our seasoned technicians perform fast, thorough, and economical drain cleaning. Whether its grease and food debris from a kitchen sink, hair and soap scum from the bath, or lint in the laundry they do the job right.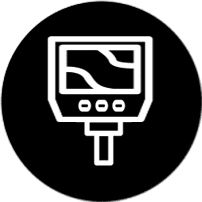 SEWER LINES
In addition to basic sewer cleaning, we offer repair and replacement sewer line services. Most begin with a video camera pipe inspection to reveal breakages, joints, roots, or debris as well as the general condition of the line. If the sewer line is relatively new and good condition a spot repair may be the most affordable solution and requires digging up only a small area. But a full replacement can be a big expense, disrupting lawns, driveways, and walkways. Modern trenchless methods such a pipe bursting and pipe lining can avoid all that, and require digging only one or two holes at your Chandler home or business.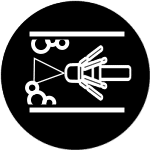 HYDRO JETTING
Even the most skilled and patient drain cleaning and sewer cleaning will leave some grease and sludge behind. And that can quickly trap more, soon leading to another clog. If you're dealing with repeated blockages our hydro jetting services scours drain and sewer lines until they're as clean and smooth as new. It uses high-pressure jets to blast away buildup and scale, and flush it down the line. It can even cut through most tree roots.
WATER HEATERS
Suddenly no hot water or not enough? Strange sounds, smells, or tinted hot water? Our Chandler water heater service experts will quickly and correctly diagnose the problem, going straight to only the repairs you need. If your heater is getting old (today's models typically last 8-12 years), they can install a replacement in just a few hours.
Tankless water heaters save time and energy costs by heating only the water you use, as you use it. Our team includes specialists in the sizing, installation, repair, and maintenance of these small tankless wonders.
LEAK DETECTION, SLAB LEAKS
Have a leak you can't track down? It's still causing water damage, so give us a call. With advanced electronic leak detection gear, our experienced experts will determine if there is indeed a leak and zero in on its exact location. Then our plumbers can repair leaking pipes and fittings without any unnecessary holes in your walls or floors.
That includes slab leaks, which occur in pipes run underneath the concrete floor slab (the most common type of light commercial and residential foundation in and around Chandler). They're particularly difficult to detect (your only clue may be a jump in water consumption), and knowing their precise location is importing in deciding the most economical slab leak repair method. That could be hacking through the concrete for a spot repair (then repairing the concrete and flooring), running new pipe around the perimeter (or through the attic), or inserting a cured-in-place pipe liner.
WATER SOFTENERS
Like more than 3/4 of the United States, Chandler AZ has hard water. But otherwise meets or exceeds all standards. Hardness ranges from 5 to 20 grains per gallon, averaging 16.5. At the low end, that's only moderately hard, but anything above 10.5 is considered very hard. So there's a very big problem with appliances, bathing, clothes washing, and dishwashing. At these levels, water heater manufacturers recommend a drain-and-flush twice each year. And once each year even if you have a water softener.
Our team can make sure your water softener is working properly, repair or replace it, and install a properly-sized new system.
ASAP Plumbing & AC
We're the Chandler experts in residential and commercial plumbing systems — inspection and diagnosis, repair, replacement, and installation. In business for over 15 years, we're fully licensed and insured. And known for our affordable quality and personalized services.
You'll have a lifetime warranty on our workmanship, and we guarantee your satisfaction. We also guarantee low, upfront prices with no evening or weekend surcharges.