Need A Plumber In Gold Canyon? We Can Help! Call Today. (480) 336-9235
GOLD CANYON, ARIZONA PLUMBING SERVICES
Have a plumbing problem in your Cold Canyon home or business? We're on it. As a full-service plumbing contractor employing master plumbers we can handle just pretty much any inspection, repair, or installation — drain and sewer cleaning, gas lines, leak detection, pipe replacements, residential and commercial fixtures, video camera pipe inspections, water heaters (including tankless technologies), water softeners, and much more. You can count on us for a fast arrival and expert diagnosis 24/7. So call anytime of the day or night and you can talk to an actual plumber.
PLUMBING REPAIR, INSTALLATION AND MORE
We're a full-service general plumbing contractor, ready to meet all your plumbing needs. Our additional services include the following repair, replacement, and installation services.
With technicians, licensed plumbers, and licensed master plumbers we're well qualified for just about anything. Our many additional services include repairing, replacing, and installing the following.
Backflow preventers
Faucets
Frozen pipes
Garbage disposals
Sump pumps
Toilets
Water softeners
Kitchen and bath remodels
Sink repair, replacement
We also install, replace, and repair gas lines and water lines. That includes partial or complete pex or copper repiping.
Contact Us
"*" indicates required fields
Sewer or Drain Problems? We Can Help! Call Today. (480) 336-9235
SERVICES
DRAIN CLEANING
Our drain and sewer cleaning teams handle the toughest special cases as well as the basics. Have recurring backups? We'll make sure they don't return anytime soon. Operate a restaurant or other business in Cold Canyon that handles food? Our preventive maintenance prevents disruptions from happening in the first place.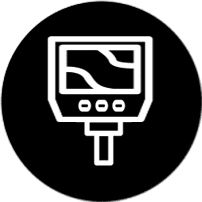 VIDEO CAMERA PIPE INSPECTIONS
Perfect for sewer camera inspections, our advanced video cameras let us see exactly what's going on inside pipes and exactly where any problem is located. That can save money big time by starting us out on the right path, right from the start. In addition to roots, sludge, and other obstructions these cameras let us inspect for corrosion and breakage, separated joints, sags, and more.
Comprehensive Plumbing Services. Schedule An Appointment Now! (480) 336-9235
WATER HEATERS
Whatever the problem, our water heater service experts can troubleshoot, repair, or replace just about any make or model. That includes the latest in tankless water heaters. These compact marvels can be placed just about anywhere, including on a wall outdoors. They use as much as a third less energy because they heat only the water you use, as you use it. That also means never running out of hot water and waiting for a tank to heat back up.
GOLD CANYON LEAK SPECIALISTS
A leaking faucet is easy to spot, and usually easy to fix. Not so when the problem is leaking pipes, especially for slab leaks where the problem is buried under several inches of a concrete floor slab. In addition to their training and experience, our plumbers have the latest in electronic leak detection gear to determine if there really is a leak and, if so, exactly where it is. So there are no unnecessary holes from tracking signs of dampness back to an ultimate source. In many cases, we can quickly fix a joint or replace a short section of pipe as a repair. But if the plumbing is in poor condition overall a more extensive pipe replacement may be best in the long run.
SEWER LINES
If your sewer line is damaged we'll need to repair it to avoid hazardous (and smelly) leaks. If the line is in poor condition overall, a replacement is in order. We have specially licensed plumbers well versed in Cold Canyon codes, regulations, and permits to take care of whatever you might need. And that doesn't necessarily mean tearing up your lawn and driveway. Today's trenchless technologies are often the most cost-effective solution overall.
HYDRO JETTING
Sometimes cabling (drain snaking) simply isn't enough to remove all the grease and grime that can quickly lead to yet another clog. For those situations, we have the latest in technology for sewer and drain cleaning — powerful hydro-jetting equipment. It creates jets of high-pressure water that scour the insides of pipes clean as new. It can even cut through fine tree roots and many other types of blockages.