Need A Plumber In Goodyear? We Can Help! Call Today. (480) 336-9235
GOODYEAR, ARIZONA RESIDENTIAL AND PLUMBING EXPERTS
Looking for a plumber in Goodyear that's fast, dependable, and honest? That's ASAP plumbing. Have a plumbing problem that just can't wait? We're on it with a fast emergency response 24/7. Or call for a same-day appointment. We're Goodyear's experts for sewer and drain cleaning, water heaters, water softeners, and more — residential and commercial.
FOR ALL YOUR PLUMBING NEEDS
We're Goodyear's full-service residential and commercial plumbing company. We can repair, replace, upgrade, and install just about any part of a plumbing system.
Backflow Prevention
Faucet Repair and Replacement
Frozen Pipes
Garbage Disposal Installation
Hydro Jet Drain Cleaning
Sink Repair and Replacement
Complete Repipes
Toilet Repair and Replacement
And Much More…
Contact Us
"*" indicates required fields
Sewer or Drain Problems? We Can Help! Call Today. (480) 336-9235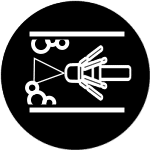 DRAIN CLEANING, SEWER CLEANING
For drain and sewer cleaning we have cable machines and augers like most Goodyear plumbers. Plus a lot more, so we can be absolutely sure the job is done right and you won't be having another clog or backup anytime soon.
We can perform a video camera pipe inspection to determine exactly what the blockage is and where it's located before we begin. That lets us choose the best course of action right from the start. We can also check the condition of a sewer line, identifying corrosion, cracks, loose joints, build-up, roots, and debris. If you ask we can burn a DVD so you can have a look at yourself.
We also have the latest in high-pressure hydro-jetting equipment for tough drains, large mains, and preventive maintenance contracts. It delivers up to 14 gallons per minute at up to 4,000 psi to completely scour away grease and grime buildup. It can even cut through tree roots. Talk about a power washer!
If a sewer camera inspection indicates that a repair or replacement is necessary our master plumbers can step in and take care of it. With today's trenchless sewer line technologies that don't have to mean destroying pavement and landscaping.
Comprehensive Plumbing Services. Schedule An Appointment Now! (480) 336-9235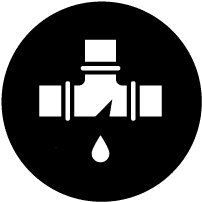 LEAK DETECTION AND REPAIR
Leaking pipes can cause a great deal of water damage before you even know it's happening. So if you suspect a leak but its location isn't obvious, our specialists can pinpoint its location using the latest electronic leak detection instruments. All without making a single exploratory hole.
Slab leak repairs can be particularly disruptive (and expensive) as they once required removing flooring and cracking through the concrete floor slab (the most common foundation in Goodyear). But knowing the location with confidence may enable options such as side access, re-routing new pipe, or pipelining.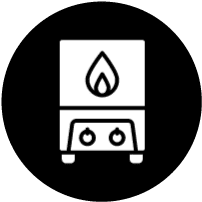 WATER HEATERS
Need water heater service? Our expert troubleshooters go straight to the problem to save time and money. They can then complete repairs in just an hour or two, usually in the same visit thanks to our well-stocked vehicles.
If a replacement is the best route forward, that only takes a couple of hours more. But rather than installing more or less the same thing, consider the utility savings offered by Energy Star models. Or for even more energy conservation, tankless water heaters use as much as 1/3 less energy than standard models since there's no big tank to keep hot day in and day out. They're also so compact they can be located right where you need hot water so there's virtually no waiting. And regardless of where they're located they continuously heat water as you use it, so you'll never run out.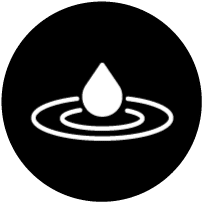 WATER SOFTENERS
Well over 3/4 of US has hard water, but Goodyear is among the hardest in the country. The scale starts with slightly hard at 1 to 3.5 grains of calcium and magnesium per gallon and goes to 10.5 gr/gal as very hard. Goodyear's tap water averages 10 to 38 gr/gal. Although not a health hazard, that leads to chalky deposits on faucets, shower doors, showerheads, and dishes. And inside water heaters where it lowers efficiency and reduces lifetimes. The same goes for evaporating coolers, dishwashers, and other appliances.
So you probably already have a water softener. We can keep it working properly with repairs and maintenance. If not, we can size and install one as a whole-house filtration system.
ASAP Plumbing & AC
We're licensed and insured for residential and commercial plumbing systems, including gas and sewer lines. We offer same-day scheduling as well as 24/7 emergency services.
Locally owned and operated for over 15 years our technical experts are dedicated to skilled workmanship and fairness. Your job, big or small, receives full attention and we'll always discuss your most cost-effective options.
There's no service call charge with a plumbing repair, and you'll pay the same price regardless of the day or time. We always honor the prices on our website, and we guarantee our workmanship together with your satisfaction.