Need A Plumber In Peoria? We Can Help! Call Today. (480) 336-9235
PEORIA FULL-SERVICE PLUMBERS
We serve Peoria with fast, honest, and dependable residential and commercial plumbing services. We met the full spectrum of plumbing needs, from fixing a leaking faucet to re-piping an entire building. You can count on us for expert and economical diagnosis, repair, and installation at economical prices. We offer same-day scheduling as well as prompt-response emergency services. Your call will be answered by a live person knowledgeable in plumbing.
DRAIN CLEANING
Peoria homeowners and business owners know us as the guys for tough drains and large mains. Our drain and sewer cleaning capabilities go beyond the usual cabling (drain snaking) for solutions that last. We also offer preventive drain cleaning and sewer cleaning services.
Contact Us
"*" indicates required fields
Sewer or Drain Problems? We Can Help! Call Today. (480) 336-9235
SERVICES
SEWER LINES
Our licensed master plumbers can repair and replace sewer lines. That may involve only a short section of line with a particular problem, but it's often best to completely replace an older line that's in poor condition. The good news is that doesn't have to involve a long trench in the yard or hacking through pavement to get from your building to the Peoria sewer main. We're up to date on the latest trenchless technologies such as pipe bursting and pipe lining.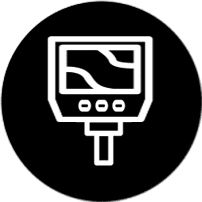 CAMERA INSPECTION
For tough jobs we can use a video camera pipe inspection to identify and locate blockages so we'll know exactly what to do. That saves time and expense. Sewer camera inspections also let us see the condition of the sewer line, identifying breakage, corrosion, and so on. That's vital in making the best choice between cleaning, a spot repair, and a replacement.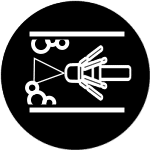 HYDRO JETTING
No matter how carefully done, cabling and augers simply can't remove all the grease and grime that collects in your drain and sewer lines. Whatever's left behind soon begins to accumulate more debris and deposits in an ever-accelerating process. If you're dealing with heavy build-up or frequent back-ups our powerful hydro jetting equipment is the answer. It uses tiny jets of high-pressure water — up to 4,000 psi — to safely blast away grease, grime, and sludge. It can even cut through tree roots, and is the only way to clean the insides of your pipes good as new. All the equipment and training is expensive, so not all Peoria plumbers can offer the service.
Comprehensive Plumbing Services. Schedule An Appointment Now! (480) 336-9235
WATER HEATER SERVICE
Suddenly without hot water? Or not getting as much as you used to? Noticed strange sounds, off-color, or smelly hot water? Whatever the cause our water heater specialists can repair it, usually the same day you call. Expert trouble shooters, they go straight to the problem. Time for a replacement? They'll go over the pros and cons of replacement versus repair for your particular situation. And they can typically complete the job in just a few hours.
Considering upgrading to a high-performance model? Our experts will be happy to go over those options as well. Tankless water heaters are an exciting option that's gaining popularity in the Peoria area. Used in Europe and Japan for decades, these models use up to 1/3 less energy. They rapidly heat water as you use it, so there's no big storage tank. And no long waits for hot water. Better still, you'll never run out.
LEAKS
Leaking pipes hidden within walls and under floors can be hard to track down. After a sensitive pressure test to confirm a leak, our electronic leak detection system lets us avoid making unnecessary holes tracking down the exact location. That's especially important for slab leaks which occur under a concrete floor slab (the most common type of foundation in Peoria). Depending on their location the best repair approach could be to hack through the concrete, access the pipe from a side hole under the foundation, or bypass the problem by routing new plumbing through the attic or elsewhere.
REPIPING
Our master plumbers put us head and shoulders above most Peoria plumbing contractors, qualifying us to work on sewer and gas lines as well as water supply pipes. Pipe replacement can range from a small section of old or faulty pipes to a complete PEX or copper repiping of the entire building.
OTHER
Our team is well qualified to repair, replace, and install just about any residential and commercial fixtures. Our additional services include the following. And more.
backflow prevention devices
faucets
frozen pipes
garbage disposals
sinks
sump pumps
toilets
water softeners
CHOOSE ASAP
Plumbing problems? We're on it! You'll receive upfront pricing after a diagnosis, and you approve the price before we start work. And there's no service visit charge with a repair. Locally owned we've been providing individualized services for over 15 years. Whatever the Peoria plumbing issue we'll discuss your most cost-effective options. We guarantee your satisfaction, and our workmanship has a lifetime warranty. And of course we're fully licensed and insured.
PEORIA WATER QUALITY
Spanning Yavapi and Maricopa counties, Peoria AZ took it's name from Peoria Illinois, following along with farm settlers moving from there into the local area. Although a plot map was filed in 1897 the city didn't incorporate until 1954. The US Census estimates the 2017 population as 168,181 residents.