Need A Plumber In Scottsdale? We Can Help! Call Today. (480) 336-9235
YOUR SCOTTSDALE RESIDENTIAL AND COMMERCIAL PLUMBING EXPERTS
We're a full-service residential and commercial plumbing company serving the greater Scottsdale area with quality services at competitive prices. Our expertise includes hydro jetting, sewer and draining cleaning, standard and tankless water heaters, and video camera pipe inspections along with a whole host of repairs, replacements, upgrades, and installations. We offer same-day appointments, and for those plumbing emergencies fast-response 24/7 services. You'll receive upfront pricing after diagnosis and pay the same price any day, any time.
SEWER AND DRAIN CLEANING
We go beyond the usual for drain cleaning and sewer services. For simple jobs our drain snakes and rotary augers quickly return things to normal. But for tough or recurring clogs we can bring out the latest and most effective tools.
Contact Us
"*" indicates required fields
Sewer or Drain Problems? We Can Help! Call Today. (480) 336-9235
SERVICES
SEWER LINES
Some times it's necessary to repair a sewer line. A small spot repair involves digging a hole to access the line then replacing a short section of pipe. But if the line is in poor condition overall it's best in the long run to replace it. That used to mean digging a long trench from the building out to the Scottsdale sewer main at the street, often tearing through driveways and walkways along the way. And often many days' delay coordinating digging, permits, and inspections. But these day's trenchless methods such as pipe bursting and pipe lining avoid all that disruption, and in many situations costs less overall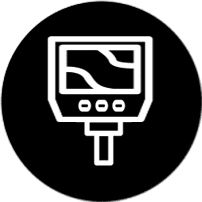 CAMERA INSPECTION
A video camera pipe inspection shows us exactly what's going on anywhere in a drain or sewer line. Besides knowing exactly what's obstructing the flow (and where its located) we can check for corrosion and scale build-up, cracks, separated joints, dips, and more. We'll know exactly what needs to be done, with no surprises along the way. You can have a look yourself, or we can burn a DVD for you.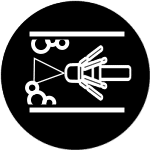 HYDRO JETTING
Regular sewer and drain cleaning simply can't remove every last bit of grease and grime. That, together with any roughness to catch food particles and other debris means a quicker start to the next back-up. Our hydro jetting gear uses special nozzles and high-pressure water to safely blast all that away, leaving the insides of your pipes as clean and smooth as when they were first installed. It can even cut through tree roots.
Comprehensive Plumbing Services. Schedule An Appointment Now! (480) 336-9235
WATER HEATERS
Whatever the problem — no hot water or not enough, rusty hot water, strange sounds, a leak — our trouble shooting experts go straight to the problem for a fast and economical repair. And with well-stocked trucks that's almost always a single visit. But if your unit is well past its warranty period (most models can be expected to last 8 to 10 years) or has already had several repairs then it's probably time for a replacement. And if the tank is leaking then there's no choice. That's usually a matter of just a few hours, often the same day you call.
You may want to think through some options before replacement with the same type and size. We'll be happy to discuss how the latest models and new technologies can provide significant energy and utility bill savings that can pay for themselves. In particular, tankless water heaters us up to a third less energy and offer added benefits such as little or no waiting for hot water to make it down long pipes (they can be installed right where you need it) and never running out of hot water again (they continuously heat what you use, as you use it). They're more expensive, but typically last twice as long with proper maintenance such as our annual flush service.
LEAKS
Leaking pipes inside walls and under floors can cause a great deal of building damage before they become obvious. Our specialists combine advanced electronic leak detection instruments and years of experience to quickly track down the exact location of any leak. That means no unnecessary holes. That's especially important for slab leak repairs which require tearing out flooring and cracking through concrete to reach the section of pipe that needs repair. Fortunately, we can often offer cost-effective alternatives such as accessing the pipe from outside the building, re-routing new pipe, or pipe lining.
REPIPING
The tap water delivered in Scottsdale is extensively tested meets all standards. But it does have high levels of the naturally occurring minerals calcium and magnesium resulting in hard water. Some 80% of the US also has hard water, but Scottsdale ranges from 16 to 25 grains per gallon, well above the threshold of 10 for very hard.
They may actually be a health benefit, but those mineral lead to scaling in pipes and appliances, especially hot water heaters. It can clog faucets and shower heads as well as create soap-scum in tubs and showers. It also reduces lathering and may give coffee, tea, and pasta an off-taste.
Our plumbers can make sure your water softener is working properly and repair it if it isn't. Or install a new one for the benefits of soft water throughout your home or business.
AND MORE
With master plumbers qualified for work on gas pipes and sewer lines, there's very little plumbing that we can't do. Here are some of the many other ways we serve Scottsdale homes and businesses with repairs, replacements, upgrades, and new installs.
backflow prevention devices
faucets, sinks, showers, and tubs
frozen pipe recovery
pipe replacements

gas lines
sewer lines
water pipes, including copper repiping

sump pumps
toilets
Our Recent Water Heater Projects
Our Recent Projects In Scottsdale, Arizona