Comprehensive Plumbing Services. Schedule An Appointment Now! (480) 336-9235
SURPRISE, ARIZONA RESIDENTIAL AND PLUMBING SERVICES
Need a local plumber that's fast, dependable, and affordable? We serve Surprise's residential and commercial plumbing needs with one hour response times, 24/7. And you'll pay the same price any time, any day. Besides drain and sewer cleaning, we're experts in diagnosis, inspection, repair, replacement, and installation of water heaters, water softeners, gas lines, and much more.
FOR ALL YOUR PLUMBING NEEDS
We're Goodyear's full-service residential and commercial plumbing company. We can repair, replace, upgrade, and install just about any part of a plumbing system.
Backflow Prevention
Faucet Repair and Replacement
Frozen Pipes
Garbage Disposal Installation
Hydro Jet Drain Cleaning
Sink Repair and Replacement
Complete Repipes
Toilet Repair and Replacement
And Much More…
Contact Us
"*" indicates required fields
Sewer or Drain Problems? We Can Help! Call Today. (480) 336-9235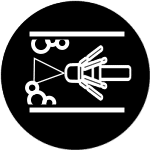 SEWER AND DRAIN CLEANING
Have a backed-up sink, shower, tub, or toilet? Our well-trained technicians soon have things draining smoothly using our array of cable machines and augers.
Have a clog that keeps coming back? Unlike many Surprise area plumbers, we have the latest in hydro jetting equipment for those extra-tough jobs. Even the best cabling (drain snaking) can't get rid of every last bit of grease and grime, and that gives another clog a head start. But hydro jetting uses high-pressure water to blast away buildup and flushes it down the sewer line, leaving the insides of pipes as smooth and as clean as new. It can even cut through tree roots and other obstructions.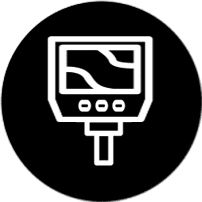 SEWER CAMERA INSPECTION
A video camera pipe inspection lets us know exactly what's going on so we'll know exactly what needs to be done right from the start. It shows us cracks and breaks, separated joints, tree roots, and debris. And where they're located. We also use these live video inspections to assess the condition of lines before hydro jetting and to make sure we've done a thorough job afterward. We can burn a DVD for you if you want a record for yourself.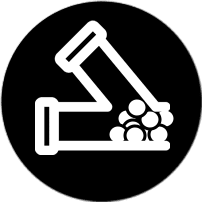 SEWER LINES
In addition to our cleaning technicians, we have plumbers certified for repair and replacement of sewer lines. If the line is otherwise in good condition we can make a spot repair through a single large hole. But for older and severely damaged lines it may be more economical in the long run to replace the entire pipe.
That used to always mean digging a trench from the building out to the Surprise sewer main at the street, disrupting landscaping, and often hacking through the pavement. But today we can use trenchless technologies such as pipe bursting and pipelining to avoid all that disruption as well as the delays and costs that go with it.
Comprehensive Plumbing Services. Schedule An Appointment Now! (480) 336-9235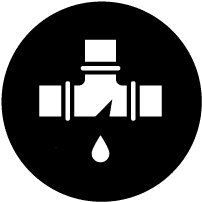 LEAKING PIPES
A leaky pipe inside a wall or under the floor can cause a great deal of water damage before it becomes obvious. But you don't want someone making a lot of holes to track it down. Our specialists use the latest in electronic leak detection together with years of experience to non-destructively pinpoint the problem. So there's at most a single hole for the repair, and that can often be hidden underneath or behind fixtures.
Sometimes pipes are run underneath the concrete floor slab that serves as a foundation in most Surprise homes and small businesses. The best slab leak repair method depends on the exact location of the problem as well as the general condition of the pipe. A spot repair involves hacking through concrete but maybe the best solution in some commercial buildings. Other options include accessing the leak from the side of the building, pipelining, and re-routing new plumbing to bypass the problem.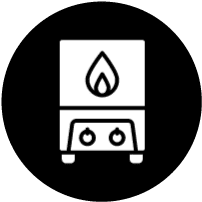 WATER HEATER SERVICES
Suddenly without hot water? Or not enough? Strange smells or sounds? Our troubleshooters go straight to the problem for fast and economical repair. Usually in a single visit thanks to our well-stocked trucks. And if it's time for a new heater, we can typically complete a replacement installation in just a couple of hours. That can be your best option if you've already had several repairs or your current heater is well past its warranty period. And we can perform an annual drain and flush to keep that new model lasting its longest and performing at its best.
We're also your Surprise area experts for tankless water heaters. Although the technology may seem new it's been used for decades in Japan and Europe. Heating only the water you use, as you use it, these units go beyond even EnergyStar models in reducing energy use. Without that big storage tank, they're super-compact and can be placed right where you need hot water the most so there's no waiting and no wasted water.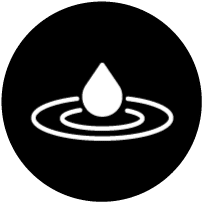 WATER SOFTENERS
Tap water in Surprise is classified as moderately hard. That's not a health concern (it may even be a benefit), but it reduces the lifetime and efficiency of many appliances and leaves scale build up on shower stalls and dishes to boot. If you don't have one already we can install a water softener for whole house filtration, and maintain or repair one you might already have.
ASAP Plumbing & AC
We're licensed and insured for residential and commercial plumbing systems, including gas and sewer lines. We offer same-day scheduling as well as 24/7 emergency services.
Locally owned and operated for over 15 years our technical experts are dedicated to skilled workmanship and fairness. Your job, big or small, receives full attention and we'll always discuss your most cost-effective options.
There's no service call charge with a plumbing repair, and you'll pay the same price regardless of the day or time. We always honor the prices on our website, and we guarantee our workmanship together with your satisfaction.