Need A Plumber In Tempe? We Can Help! Call Today. (480) 336-9235
TEMPE RESIDENTIAL AND COMMERCIAL PLUMBERS
Need a Tempe plumber? We're local experts in diagnosis, repair, and installation. A full-service company ready to meet all your plumbing needs, our special expertise includes advanced drain and sewer cleaning, tankless water heaters, video camera pipe inspections, and repiping. In addition to scheduled services and same-day appointments we offer fast response emergency service 24/7. Whenever you call you'll talk live to a plumber.
SEWER AND DRAIN CLEANING
Our experienced and well-trained drain and sewer cleaning technicians have the latest in power cable machines and augers. And more. Rather than drain snaking and hoping for the best, they carefully assess the situation and make sure their services have fully resolved the situation.
Contact Us
"*" indicates required fields
Sewer or Drain Problems? We Can Help! Call Today. (480) 336-9235
SERVICES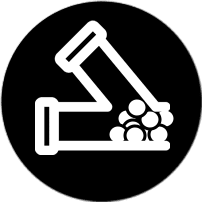 SEWER LINES
Our master plumbers are licensed for work on sewer lines in Tempe, so we can take care of any repair or replacement that's necessary. A spot repair involves digging a single rather large hole to access and replace a short section of damaged pipe. A full replacement used to mean digging a long trench from the building's edge all the way out to the Tempe sewer main at the street, often hacking through a driveway or other paving along the way. But our trenchless technologies can reduce that to just one or two small holes for equipment that runs down the line underground.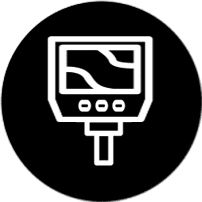 CAMERA INSPECTION
A lot more things than clogs can go wrong in your sewer line — cracked or corroding pipes, separated joints, invading tree roots, dipping or collapsed lines…. A video camera pipe inspection shows us all that so we'll know the best route forward — be that cleaning, a repair, or a replacement — right from the start so there's no surprises along the way. At your request we can make a DVD copy for you to watch yourself.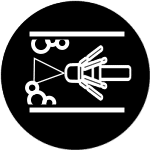 HYDRO JETTING
We're known in Tempe as leaders in dealing with tough drains and large mains. That's due to our advanced hydro jetting equipment. Using tiny jets of water at up to 4,000 psi it blasts through obstructions, even tree roots, and flushes the debris away. It also completely scours away grease and grime, even mineral scale in drain pipes and sewer pipes. It's the most thorough cleaning possible, leaving nothing behind as a head-start for another clog.
Comprehensive Plumbing Services. Schedule An Appointment Now! (480) 336-9235
WATER HEATERS
Hot water problems? Not enough or none at all? Strange sounds or odors? Our water heater service specialists are expert trouble shooters, going straight to the problem to save time and money. With our well-stocked trucks it's usually a single short visit.
Time for a replacement installation? We can take care of that too, often the same day you call.
Looking to save energy and conserve water? We'll be happy to advise you regarding Energy Star models. Tankless water heaters are an exciting option just catching on in Tempe. They get rid of the big tank and all of its heat losses. That makes them small enough to install right by where you need hot water. And that means there's no wasted time or wasted water waiting for hot water to make its way down long pipes. And with our annual flush maintenance service they should last some 20 years. Best of all they rapidly heat water as you use it, so you'll never run out.
LEAKS
Leaking pipes are no fun. Especially when you're pretty sure they're somewhere damaging your home but you just can't find them. Armed with the latest electronic leak detection gear our specialists apply their training and years of experience to pinpoint the location, no matter where it's hidden. That can save big time by letting us choose the most economical repair method. That's especially important for slab leaks where the options include removing flooring and jack hammering through the concrete slab, digging an access point from the perimeter of the building, or routing new pipe to bypass the problem area.
MORE
Our licensed master plumbers mean we can tackle anything, including water line and gas line repairs, upgrades, and re-pipes. Whether for a slab leak repair, just an older section of plumbing, or a complete building we're Tempe leaders in PEX and copper repiping.
As a full-service plumbing company our many residential and commercial plumbing services include the following repairs, replacements, and new installations.
backflow preventers
garbage disposals
faucets
frozen pipes
sump pumps
toilets
water softeners
whole-house filtration
WHY CHOOSE ASAP
We serve Tempe's residential and commercial plumbing needs with quality services and business integrity. Locally owned and operated for over 15 years, we'll take the time to discuss your most cost-effective options. Then we'll give upfront pricing for your approval before we start work. And you'll have our guarantee of workmanship and customer satisfaction.
TEMPE WATER QUALITY
The Tempe municipal water supply meets all health and safety standards. Although there were problems many decades ago, with some 2,000 drinking water samples per year there has been only 1 violation since 1974. That was in 2017 when Trihalomethanes exceeded the limit by a bit less than 6%. It should be noted that the limit was based on cumulative effects for consumption over a 70 year period and the problem was quickly corrected. You can learn more at https://www.wranglernews.com/2018/02/12/setting-record-straight-water-issues-tempe/.
Did You Know? In 1879 the City of Tempe Arizona took it's name from the Grecian Vale of Tempe after Darrell Duppa noticed a resemblance in landscape features.