Frozen Pipe Repair Phoenix, Arizona
If you're not from the area you may be surprised to learn that freezing water pipes in Phoenix, Arizona are a fairly common problem. That's true throughout the area, and 2013 was an especially bad year (https://www.abc15.com/news/region-phoenix-metro/central-phoenix/frozen-pipes-burst-across-the-valley). That sort of cold weather rolls around every few years, so we're ready with 24/7 emergency service for freezing pipes in both residential and commercial buildings. ASAP Plumbing provides affordable frozen pipe repair & replacement services to all Phoenix, Chandler, Gilbert Arizona and surrounding areas.
What Happens
Most materials contract when they get colder, but freezing water is a very big exception. At 32 oF water turns to ice, and when it does it expands. More than you might think. That creates amazingly high pressures that can damage valves and fittings, even crack and burst pipes. Then when it thaws you have a leak. It could be a barely noticeable drip or nightmarish flooding at some 10 gpm (gallons per minute — as much as 1,000 gallons in an hour and a half). And that could mean many thousands of dollars in water damage on top of the costs of a plumbing repair.
Plastic and drain pipes, as well as copper plumbing, is subject to freeze damage just as much as steel and galvanized iron, sometimes more so.
If outdoor temperatures have dropped below freezing and you get just a trickle from one or more faucets the odds are that you have a frozen pipe. You might also see frost on exposed plumbing, or even a visibly swollen pipe.
Frozen Pipe Plumbing Services
Use caution if you try to thaw things out yourself. Use hot water, a hair dryer, or a heat lamp. Not a propane torch or any sort of flame. Besides being a fire risk that can damage your plumbing. And be prepared for a major leak.
Considering the potential for thousands of dollars of damages, our residential and commercial plumbing 24/7 services are the wise solution, especially considering our competitive rates.
Quickly and safely thaw frozen plumbing
Find hidden leaks
Remove standing water
Repair pipes and valves
Relocate pipes exposed to freezing temperatures
Contact Us
"*" indicates required fields
WHY CHOOSE US
Your home deserves the best! Our commitment to our customers is to provide the highest level of service on every single call. From the first call to the final handshake, you'll enjoy working with us.
LOCALLY OWNED AND OPERATED
A fixture in our community, dedicated to serving our neighbors since 2014.
---
INDUSTRY LEADING WARRANTIES
With ASAP Plumbing you get 24-Month Standard Labor Warranty & Lifetime Warranty on our Re-pipes.
---
100% SATISFACTION GUARANTEE
We take the time to listen to your questions and concerns and work around your needs.
---
CUSTOMER EDUCATION
We are focused on educating our customers instead of pushing unnecessary services or products.
---
WHAT TO EXPECT FROM US
24/7 Availability
Plumbing emergencies don't keep office hours. This is why we are available 24 Hours a Day 7 Days a Week & available for same-day service! You're in safe hands from the moment you place that first call.
Professional Services
We're in the business of making customers by taking care of them. From our dispatchers to our on-site Plumber's, we'll talk you through and then walk you through the entire plumbing process. Transparency is key to us developing a long-term relationship with our customers.
Plumbing & Drain Experts
Repiping or leaking water heaters? Blocked drains or a skyrocketing water bill? ASAP Plumbing has accumulated many years of experience there's nothing we haven't dealt with before. Quality workmanship & premium parts is a promise that we deliver on.
No Sticker Shock
At ASAP Plumbing, our prices are always fair and honest. And our technicians make sure to discuss them up-front, you approve the price before we do the work. You can relax knowing you pay the same price no matter how long the job takes.
Knowledgeable Technicians
Our technicians are all highly-skilled and trained to handle nearly any plumbing problem. We only hire hard working and reliable professionals. We also use our plumbing knowledge to educate our customers as well!
Financing Available
Don't let plumbing repair costs stress you out! We offer a variety of payment options so you can pick what's best for you.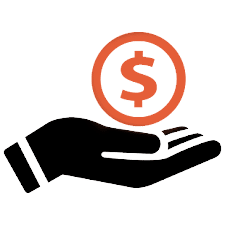 CHECK OUT OUR FINANCING PLANS
Don't let cost hold you back , we offer a number of financing options to help you. For a limited time receive 0% interest & NO PAYMENTS for 24 months