Need A Plumber In Happy Valley? We Can Help! Call Today. (480) 336-9235
HAPPY VALLEY, ARIZONA RESIDENTIAL AND PLUMBING SERVICES
Looking for a plumber in Goodyear that's fast, dependable, and honest? That's ASAP plumbing. Have a plumbing problem that just can't wait? We're on it with a fast emergency response 24/7. Or call for a same-day appointment. We're Goodyear's experts for sewer and drain cleaning, water heaters, water softeners, and more — residential and commercial.
FOR ALL YOUR PLUMBING NEEDS
We're Goodyear's full-service residential and commercial plumbing company. We can repair, replace, upgrade, and install just about any part of a plumbing system.
Backflow Prevention
Faucet Repair and Replacement
Frozen Pipes
Garbage Disposal Installation
Hydro Jet Drain Cleaning
Sink Repair and Replacement
Complete Repipes
Toilet Repair and Replacement
And Much More…
Contact Us
"*" indicates required fields
Sewer or Drain Problems? We Can Help! Call Today. (480) 336-9235
SERVICES
DRAIN AND SEWER CLEANING
Like most Happy Valley sewer and drain cleaning services we have cables and augers (drain snakes) for those routine back-ups and and slow-running drains. But we also have the latest in sewer camera and hydro jetting gear for the toughest of problems. And we offer preventive maintenance programs tailored to each business or home.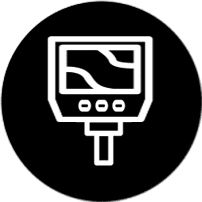 CAMERA INSPECTION
A video camera pipe inspection lets us see exactly what the problem is, and where it's located. That includes grease blockages, tree root invasions, and foreign objects so we'll know exactly what to do to solve your problem right from the start.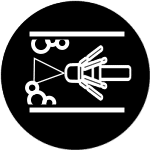 HYDRO JETTING
Even the best drain snaking can't remove every last bit of grease and grime. What remains, along with any roughness, is set to quickly start capturing more gunk and debris, causing another clog or slow drain before long. If you've been having frequent problems our hydro jetting equipment creates powerful high-pressure jets of water that scour away everything, leaving the insides of your pipes as clean as when they were new. That even includes removing mineral scale, and those jets can even cut through tree roots.
Comprehensive Plumbing Services. Schedule An Appointment Now! (480) 336-9235
LEAKING PIPES
Having a leak you can't locate can be a big worry. If you've noticed a damp or moldy there could be far more serious water damage hidden away, far from the symptom you've spotted. Or you might have noticed a jump in your water bill. You can do a quick test with your water meter, but we can perform a more sensitive pressure test. We can also check for leaks in gas lines and underground sewer pipes.
Locating a leak is far more difficult than testing for one. Rather than making several holes in your walls, floors, or ceilings trying to track it down our specialists use the latest in electronic leak detection to pinpoint the problem non-destructively.
SLAB LEAK
Locating the precise location is especially important for slab leaks — plumbing leaks that occur under a concrete floor slab. Hacking through that and replacing flooring can be expensive. But knowing the location tells us if that sort of spot repair, access from the side, repiping away from the slab, or pipelining is your most cost-effective slab leak repair alternative.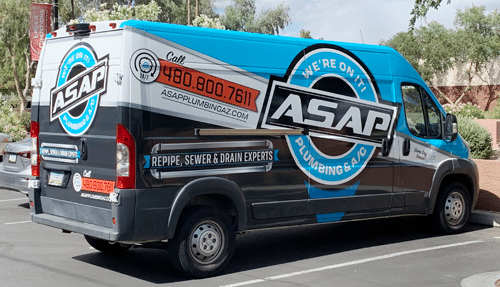 WATER HEATERS
Our water heater service specialists are expert trouble-shooters and go straight to the problem. So whatever the symptom — no or too-little hot water, strange sounds or odors, rust-colored hot water — you'll have a fast and economical repair. Usually the same day. If your model is too old (well past its warranty) or has been costing too much to maintain they can install a replacement in just a few hours. Today's many energy-saving features and technologies can be a bit confusing, so they'll be happy to explain the best options for your particular situation.
TANKLESS WATER HEATERS
One of those great "new" technologies is tankless water heaters. Actually in use for decades in Europe and Japan, these gas and electric models get rid of the big tank (and its heat losses) by rapidly heating water as you use it. They're very compact and can often be installed right where you need it. That's great for remodels, and in addition to using as much as 1/3 less energy you'll have nearly instant hot water and never run out.
WATER SOFTENERS
Most of Arizona has hard water, and that includes Happy Valley. That means there's lots of magnesium and calcium to build up inside pipes and appliances, clog shower heads, spot glassware, and interfere with cleaning. Water softeners avoid all that. Our plumbers can install the latest or repair your existing softener.
$1388
Water Heater Install Special
We will replace your existing 50 gal Electric water heater
•Like for like install , located in the garage , ground level
•Haul Away NOT included
•Residential Only
•Install during regular business hours
•100% Customer Satisfaction on Repairs & Installs
•NO Service Call Fees
Schedule Service
*Restrictions Apply. Call for Details. Present Coupon at Time of Service. Not Available to Combine with Other Offers. Offer valid during regular business hours only ( 7am- 5pm )
Supply Lines , Drain Pan & Ball Valve additional cost.
CHOOSE ASAP
We're licensed and insured for residential and commercial plumbing systems, including gas and sewer lines. We offer same-day scheduling as well as 24/7 emergency services.
Locally owned and operated for over 15 years our technical experts are dedicated to skilled workmanship and fairness. Your job, big or small, receives full attention and we'll always discuss your most cost-effective options.
There's no service call charge with a plumbing repair, and you'll pay the same price regardless of the day or time. We always honor the prices on our website, and we guarantee our workmanship together with your satisfaction.